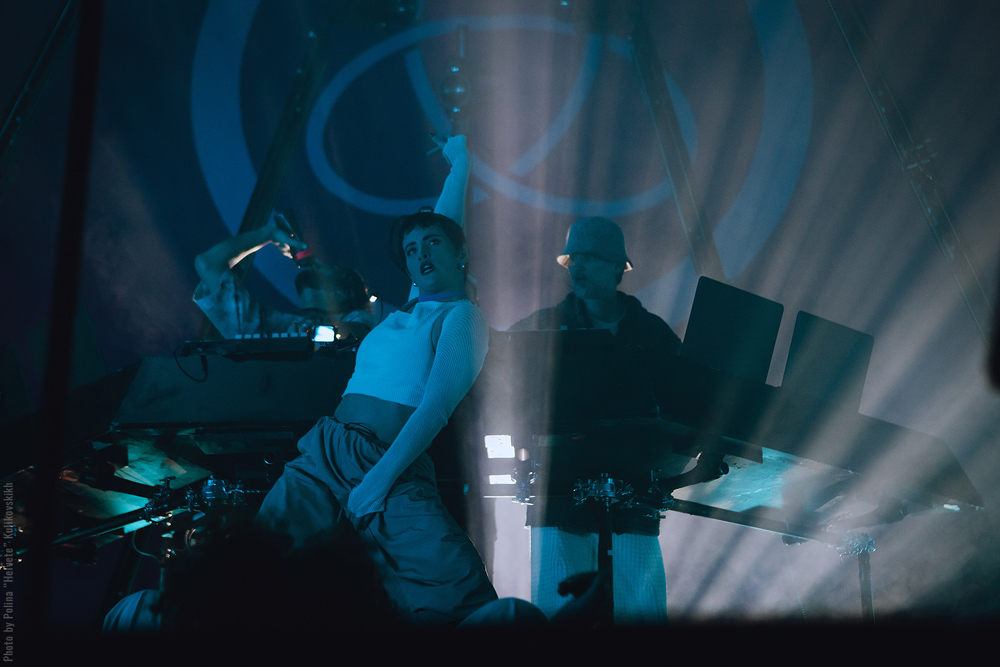 Spektrum, Oslo, Norway
25th February 2023
Röyksopp - "True Electric" EU Tour

Living in Norway it's hard not to know about RÖYKSOPP - their album 'Melody AM', released in 2001, made them famous both inside the country and internationally. In their music they mix different styles such as Electronica, House, R&B and Pop and despite that I usually visit only Metal shows, I was really excited to see this duo from Tromsø live in Oslo on the 25th of February - a sold-out show that was a part of RÖYKSOPP's "True Electric" European tour.
Music & Performance

This evening at Spectrum arena was opened with a very nice DJ set that set a great mood for the rest of the show. Afterwards, RÖYKSOPP opened their set with the track 'Impossible' from their latest release 'Profound Mysteries'. The album is a trilogy and the first part of it was released in April last year as a comprehensive audio-visual experience with music, film, an interactive visualizer, secret CDs and, an impressive guest list on vocals. Live show this evening wasn't an exception about that - the duo was joined on stage by Astrid S, Gunhild Ramsay Kovacs and Susanne Sundfør. Also, pianist Jørn Øien took part in the concert.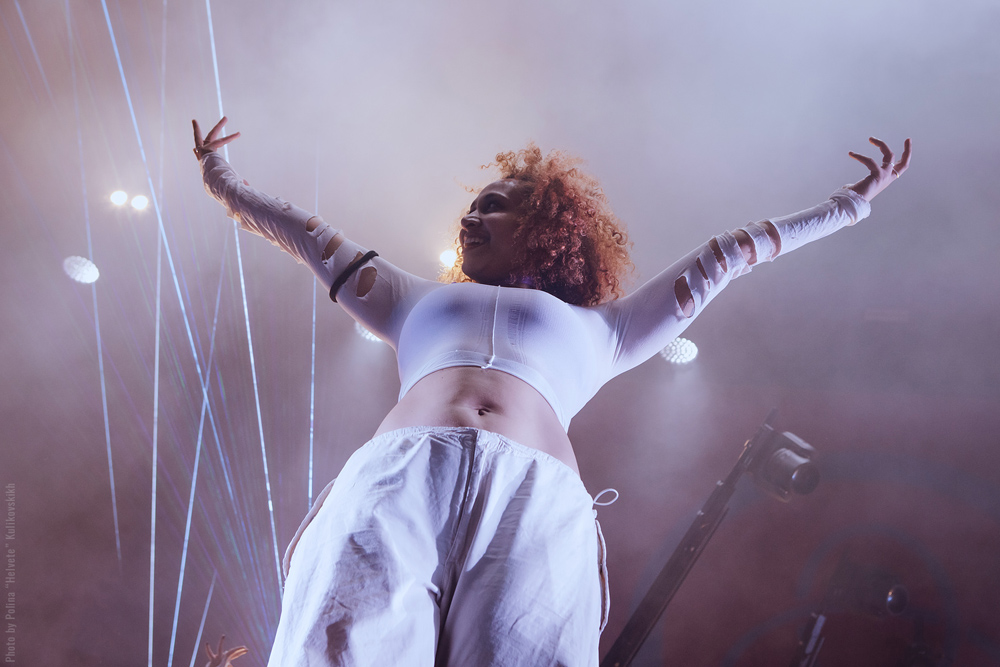 One of the most prominent parts of the show were the dancers. And even though fans' opinions differ about their performance this evening, I personally found it really energetic and contemporary, despite seeming a bit improvised on occasions - in my opinion it only added to the charm. The audience was joyfully dancing too - it's hard to find so many happy people in one place these days. It really felt like that party you don't want to end.
Setlist

01. Impossible
02. This Time, This Place... (with Gunhild Ramsay Kovacs)
03. The Girl and the Robot (with Svein Berge)
04. Here She Comes Again
05. Monument (Röyksopp & Robyn cover)
06. Let's Get It Right (with Astrid S) (Live debut)
07. Me & Youphoria (with Gunhild Ramsay Kovacs) (Live debut)
08. Stay Awhile (with Susanne Sundfør)
09. If You Want Me (With Susanne Sundfør & Gunhild Ramsay Kovacs) (Live debut)
10. Oh, Lover (With Susanne Sundfør)
11. Unity
12. The "R" (with Svein Berge)
13. Breathe (with Astrid S)
14. Running to the Sea (with Susanne Sundfør)
15. What Else Is There? (Trentemøller Remix)
---
16. Never Ever (With Susanne Sundfør & Gunhild Ramsay Kovacs)
17. Sordid Affair
18. I Had This Thing
19. Do It Again (Röyksopp & Robyn cover)
20. Like An Old Dog
All Pictures by Polina Kulikovskikh