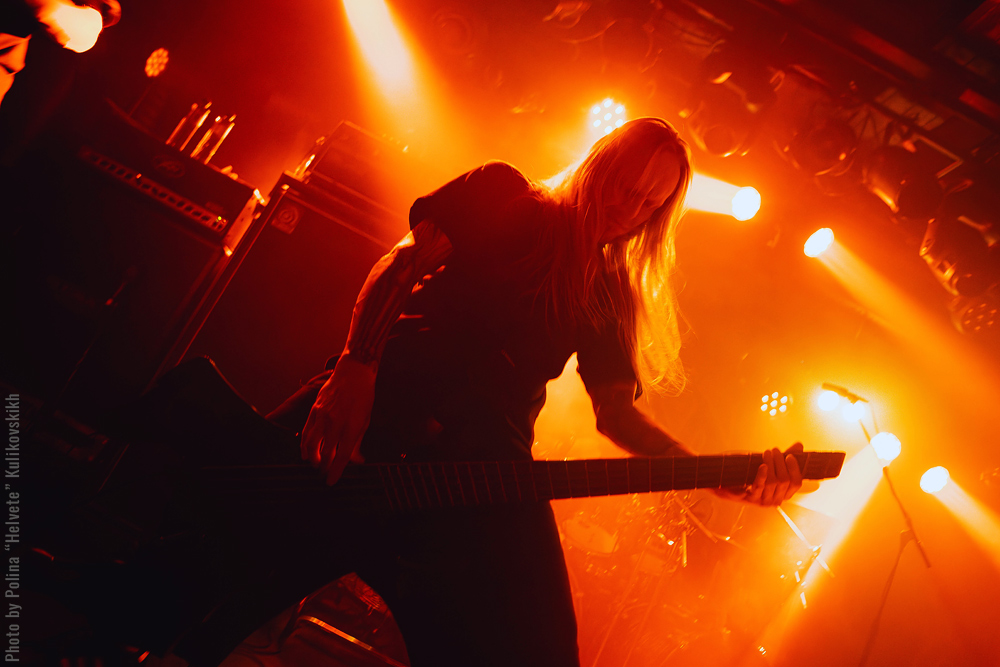 Live Review: Suffocation - Oslo 2023

John Dee, Oslo, Norway
27th March 2023
Suffocation - "The Warmth Within the Dark European Tour 2023" - Support: Forcefed Horsehead

On the 27th of April, Oslo had the privilege of hosting the legendary American Death Metal band SUFFOCATION as part of their current European tour, "The Warmth Within the Dark". The stage was set for an unforgettable night of extreme music, with FORCEFED HORSEHEAD opening the concert as the support band.
Forcefed Horsehead

FORCEFED HORSEHEAD, a local band from Oslo, proudly describes themselves as the sound of the apocalypse. Their unique blend of genres, which they refer to as "Norwegian Grindpunk", encompasses elements of Death Metal, Punk, Hardcore, Black Metal, Post-Rock, Prog, madness, and general hysteria. Their high-energy performance warmed up the crowd perfectly for the main event that awaited them.
Suffocation

SUFFOCATION, a band hailing from New York, has played a pivotal role in shaping the Death Metal genre since their formation in 1988. Regarded as pioneers of brutal Death Metal, SUFFOCATION has garnered a reputation for their ferocious sound, technical prowess, and influential songwriting. The band's original line-up included vocalist Frank Mullen, guitarists Terrance Hobbs and Guy Marchais, bassist Josh Barohn, and drummer Mike Smith. In 1991, they released their debut album, 'Effigy of the Forgotten', which quickly established SUFFOCATION as a formidable force within the Extreme Metal scene. The album's intense, complex, and punishing sound, coupled with Mullen's guttural vocals, set a new standard for brutality in Death Metal.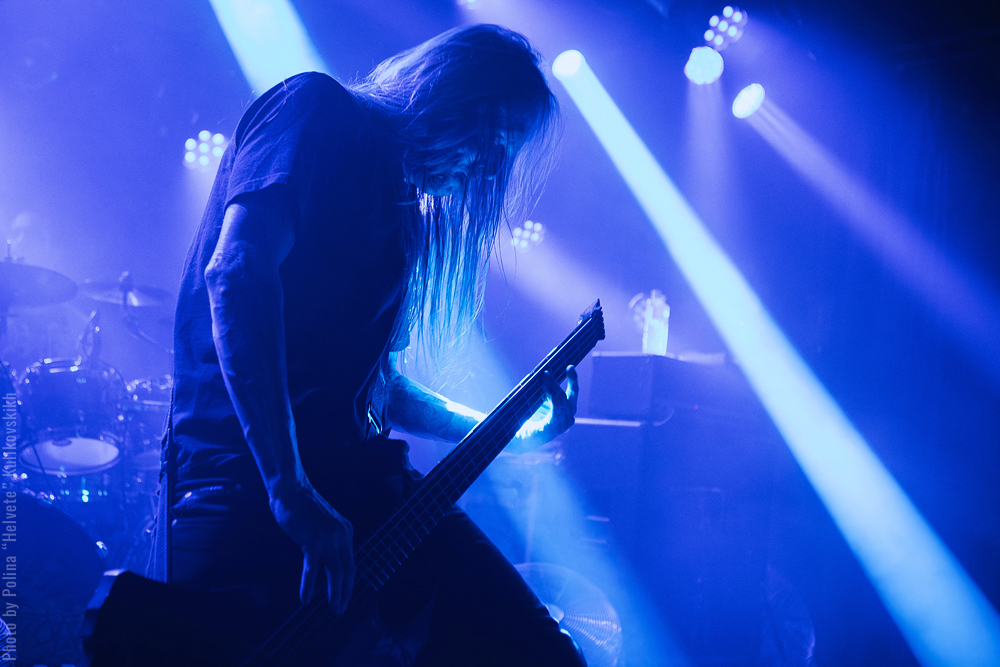 Throughout their career, SUFFOCATION experienced several line-up changes, but their core sound and vision remained unwavering. They released a series of critically acclaimed albums, including 'Souls to Deny' (2004), 'Blood Oath' (2009), and 'Pinnacle of Bedlam' (2013), further solidifying their status as Death Metal titans. Despite brief periods of hiatus, SUFFOCATION consistently regrouped and delighted fans with their brutal live performances. While Frank Mullen retired from touring in 2018, his legacy remains an integral part of the band. The current line-up includes founding member Terrance Hobbs, along with Charlie Errigo on guitars, Derek Boyer on bass, Eric Morotti on drums, and Ricky Myers (also known for his work in the band DISGORGE) on vocals.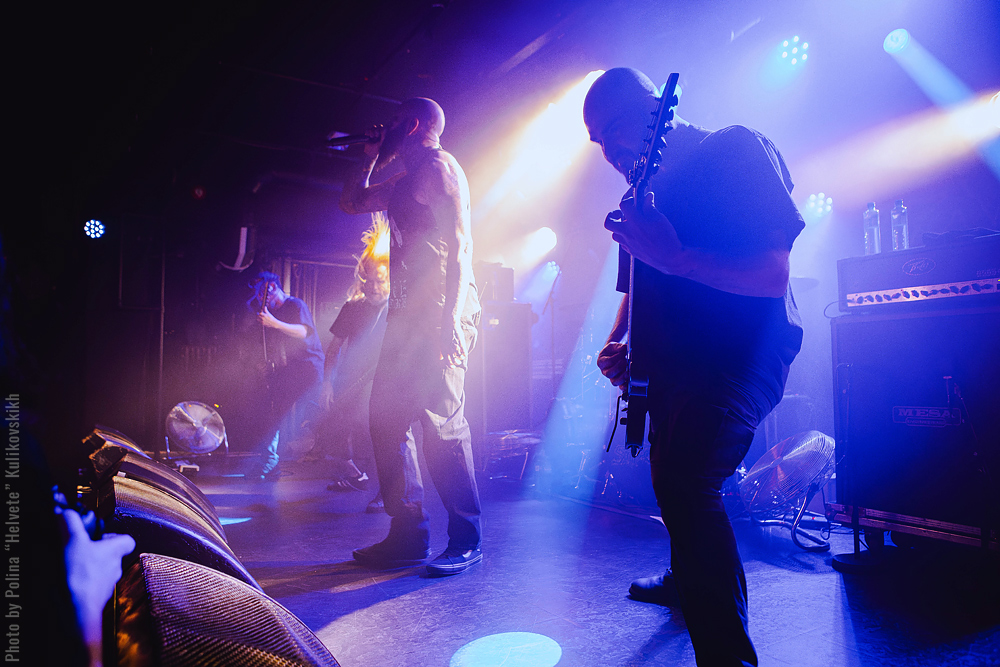 The setlist for the evening encompassed tracks from SUFFOCATION's early work, such as 'Effigy of the Forgotten', as well as selections from later releases like 'Pierced from Within', 'Breeding the Spawn', and their latest album, '...Of the Dark Light'. The audience was treated to a spine-tingling journey through SUFFOCATION's discography, experiencing the evolution of their sound and witnessing first-hand why they are considered titans of Death Metal.
Setlist

01. Thrones of Blood
02. Jesus Wept
03. Catatonia
04. Clarity Through Deprivation
05. Effigy of the Forgotten
06. Breeding the Spawn
07. Funeral Inception
08. Pierced From Within
09. Bind Torture Kill
10. Liege of Inveracity
11. Infecting the Crypts
All Pictures by Polina Kulikovskikh