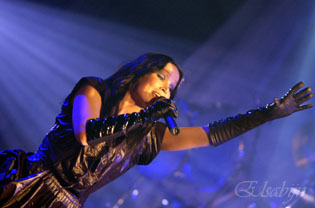 Melkweg, Amsterdam, The Netherlands
13 December 2007
Tarja Turunen
When Floor called me to ask me if I was interested in going to the Tarja gig in Melkweg the only thing I could say was: YES! I always liked Tarja as a singer for Nightwish, so I was really curious to see her live and solo.
The brightest star of the Finnish rock scene, the soprano singer Tarja Turunen has in a short time become one of the most well-known Finnish faces in the world of music. TARJA TURUNEN's profile as singer for operatic Metal band NIGHTWISH rose significantly on the international scene during 2004 with the success of the 'Once' album. Pre-NIGHTWISH, As a teenager Turunen has studied classical singing at the Sibelius Academy of Kuopio. The soprano vocalist took time out to record a traditional set of Finnish Christmas tunes at Finnvox Studios with producer Esa Nieminen as her first single release 'Yhden Enkelin Unelma' ("One Angel's Dream"). After leaving Nightwish in 2005 she has now released her solo album 'My Winter Storm'.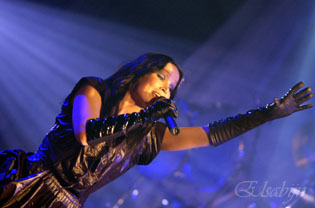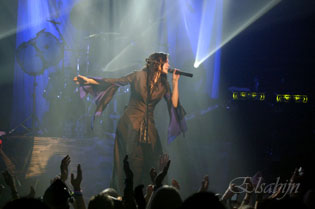 Music and performance
The show started off with the intro, at least that's what we thought, of 'My Winter Storm', which ended after 5 seconds. The right intro was started and the band and Tarja were ready to rock the sky. With 'The Boy and the Ghost' the right ambiance was set and the whole audience got quite impressed by the stage and of course Tarja. The stage was fully 'covered' with instruments and bandmembers; keyboard player Maria Ilmoniemi, who also did the back vocals (sounded great!), 2 cellists Max Silja and Markus Hohti, drummer Mike Terrana who was rocking our socks off, Alex Scholp on guitar, Doug Wimbish (also known from Living Colour)on bass and her own brother Toni Turunen fro backing vocals, lead vocals, guitars and some drums. Great band was put together to support Tarja as you can see. Not only were we treated to her solo songs, also a couple of Nightwish covers were played in different versions like 'Passion and the Opera'. During 'Phantom of the Opera' Tarja's brother Toni came forward to the stage dressed as The Phantom to sing the duet with her. I was totally impressed by his singing skills, how the boy can sing! The first set was surprisingly ended by the Alice Cooper cover 'Poison'. The fans were screaming for more and we got me; 'Nemo', 'I Walk Alone'and after that another encore 'Calling Grace'. As you expect from Tarja she changed her outfit several times during the show, looking graceful as always. Strengthened by a gorgeous lightshow this show can really be called a success! I was sad at from the beginning to the end that I didn't bring my camera.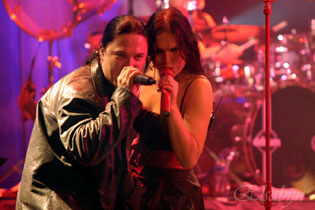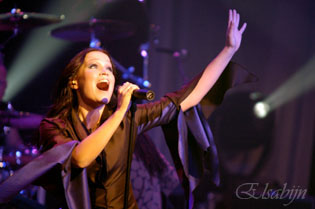 Setlist
01. Boy and the Ghost
02. Lost Northern Star
03. Passion & the Opera
04. My little Phoenix
05. Sing for me
06. Damned & Devine
07. Ciaran's Band Set
08. Ciaran's well
09. Our great Divide
10. Phantom of the Opera (Andrew Lloyd Webber)
11. Oasis
12. Walking in the Air
13. You would have loved this
14. Poison (Alice Cooper)
---
15. Nemo
16. I walk alone
---
17. Calling Grace (MWS)
Rating
Music: 9
Performance: 8
Sound: 8
Light: 9
Total: 9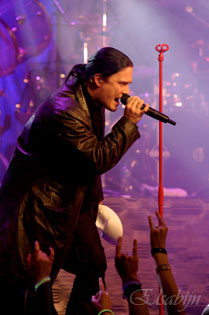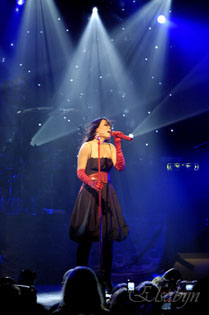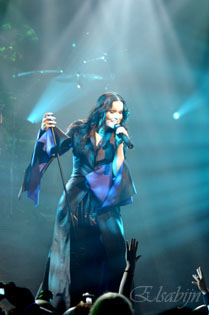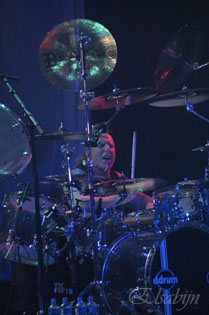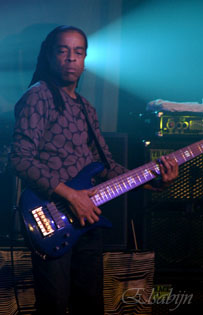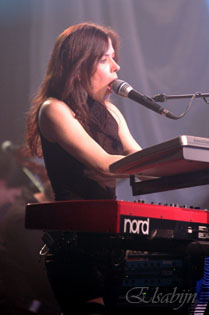 Photography: Elsabijn Valk

{jos_sb_discuss:17}