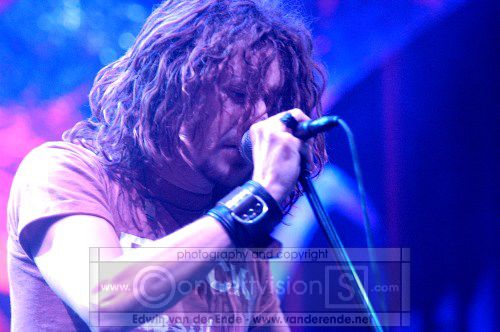 013, Tilburg, Netherlands
November 2nd 2004
Therion, Tristania, Trail of Tears

It's been a while since there was a good gothic concert. Many people were looking forward to seeing Therion on stage again. For others, like me, it was the rebirth of Tristania which caused high expectations. Anyways, on this Tuesday night the venue was loaded.

Trail of Tears

The warming-up this evening was brought to us by the Norwegian Trail of Tears who were known to many due to their show at November rain last year. This year no female singer but a strong duo of men. Front man Ronny has very good grunts and gives himself with so much energy it's surprising to see how much sound he can produce. Instead of a female singer there was a new band member: Kjell, a firm man who can produce a firm and deep sound although not as impressive as Ronny's.

They are a bit static on stage but still they are very enthusiastic. I felt that the songs are to similar now that the depth of singer Catherine is gone. These are mere details in a show interesting enough to keep the audiences full attention. They played a couple of new songs among which "Joyful Winter", it sound a lot heavier then we are used to. The drums are heavier and the bass stood out more. After all line up changes a new solid band has arrived with new energy, but it has to grow, they most definitely deserve a chance. The band has an original sound which not everybody will like at once. Curiosity arises when awaiting the new album 'Free fall into fear' coming out in the beginning of January.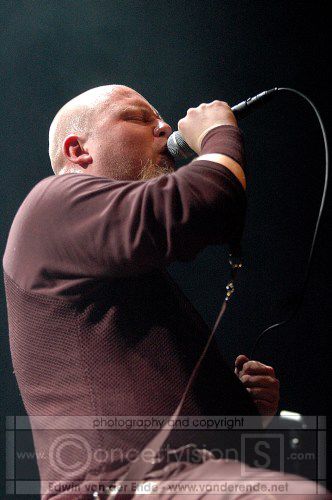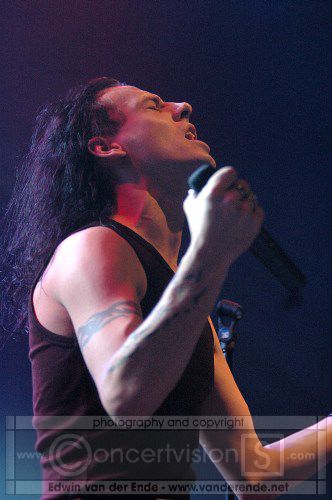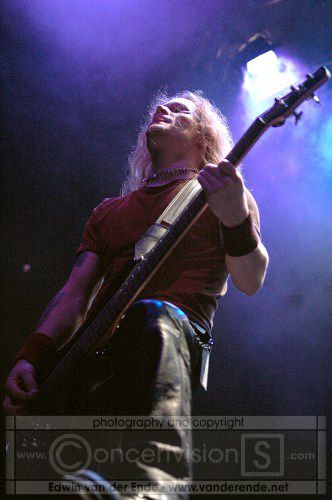 Tristania
Another band with an album coming out in the beginning of January is Tristania. A band which has returned after a few years of silence. Their album "Ashes" is coming soon. Expectations are high and the venue loaded when they start to play. Many familiar songs from their last album "World of Glass" were played but also some older songs like "Opus Relingue". Sometimes you can't hear singer Vibeke well but the band gives a decent and beautiful show. This front lady knows how to move and keeps everybody's attention. She never sings out of tune and her dance moves give the show just that little extra, making it special.
The small singer has a good voice but it is a little bit weird seeing him run up and down the stage all the time. What impresses the most is the Moonspell like singing of Osten. The sound is good and the band seems relaxed while on stage. They made a smashing impression on me because all the singers sung so clear. Although the keyboard player was missing it sounded overwhelming. Hopefully they'll visit the Netherlands with their own headlining tour as soon as possible.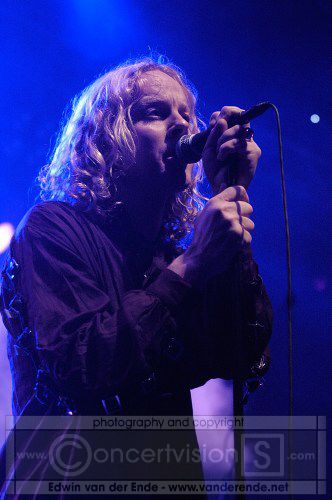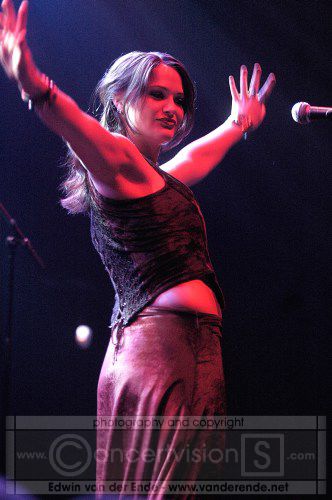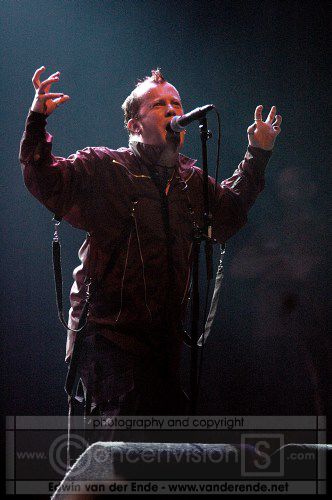 Therion

Therion clearly ruled the evening. I was a bit sceptic for their show at Graspop was not all that but this show was overwhelming from take off. The impressive band, the great lightshow and the fantastic sound all worked together. The entire band was in for an energetic show. Due to my interview with Tristania I had to miss a big part of the show but many songs of their last double album were played as well as more familiar classics like "Sodom and Gomora". They brought some extra singers and the vocals were above expectations. The audience gave the band a huge amount of energy and there was a lot of interaction. According to Cris, the godfather of the band, he had never seen such an 'open minded' gothmetal-audience anywhere. He cept coming back to thank the audience and they played three more encores. The band was clearly enjoying this audience. The enthusiasm was still there. Therion ruled with an impact many will remember for a long time.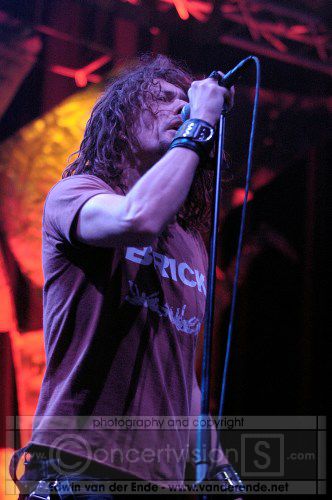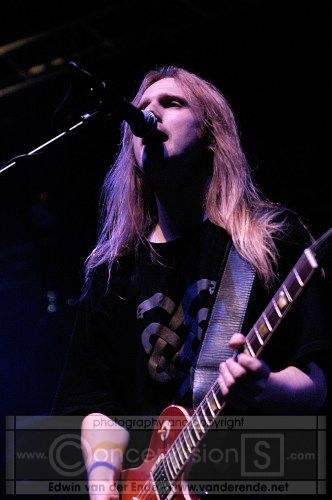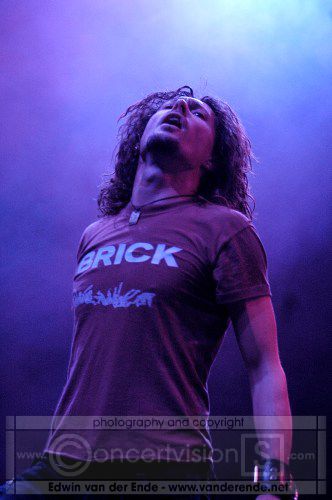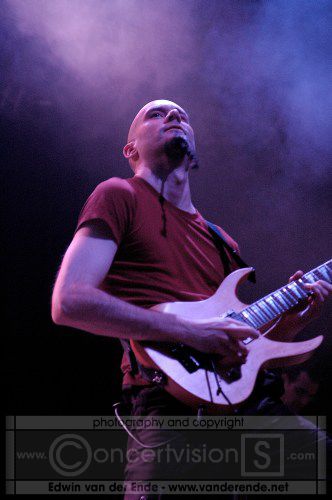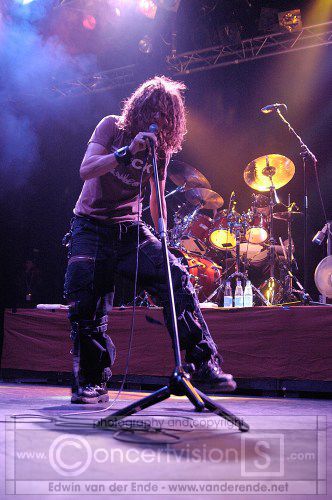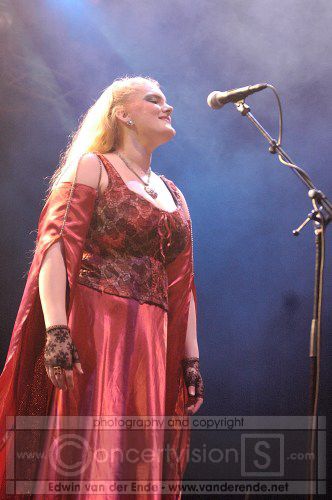 Photography: Edwin van der Ende
More photos at:
www.concertvisions.com