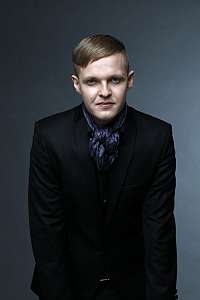 Interview with

Mauno Meesit from Sinine

'Butterflies', the last album of SININE, was released three years ago. Now, three years later, SININE's 'Dreams Come True', their second album, was released on Accession Records on 19th October 2012. The "Newcomer Of The Year" on Estonian Music Awards 2009 and support for bands such as THE BIRTHDAY MASSACRE, DIORAMA and DIARY OF DREAMS offers 11 new songs to the audience. We were very impressed by the album and are happy to have the chance we could ask a few questions to Mauno Meesit.


Reflections of Darkness (RoD): Hello Mauno, I hope, you're doing well! Could you tell us, how the reactions were towards your new release 'Dreams Come True'? What is your opinion of the responses?
Mauno Meesit (Mauno):Hey, yeah I am doing great! Most of the responses have been very good. And as I already knew before, some people would like to hear more of my vocals on the album, some doesn't like the eclectic mix of different sounds and genres and for some of the old fans the album is too pop-sounding and not dark enough. But all the things I mentioned are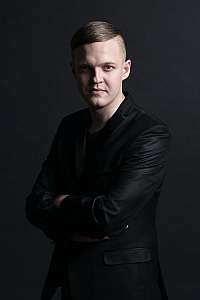 done exactly like that in purpose just because I like it that way and luckily there are many people who like it also :)

RoD: In the name of the album 'Dreams come true', the word "Dreams" seems to be a kind of keyword for the release… is there any clue you can tell us? A certain song, maybe?
Mauno: As you might think, I first did get the idea from the song 'I'm Dreaming'. I have played the song on acoustic guitar already since 2006 and I already knew years ago that it will be one of the key song of my second album because it has a very special story to tell. Can you imagine, my FIRST album was released 3 years after that and I already thought about my second album then, hahaa! I believe my friends didn't thought that this will really happen but as you see I really like to make my dreams come true. I knew that I want to connect the album name with the word "dreams" and when I saw the phrase "Dreams Come True" somewhere I knew that this is it! It reflects the album itself and the story behind it and also my life.

RoD: Every artist has his very own way to compose his songs – how is your way to create a song respectively a release?
Mauno: Good songs need time to born and also time to grow. I start to work only with the song ideas that have something very special in them, something very touching or expressive, so every song has a very special story or feeling in it for me. And when I have the song ready, I start with the production and think what style or sound would fit with the song the best.

RoD: If you had to choose one song on 'Dreams Come True' – which one would it be and why? Could you tell us about the background of this song?
Mauno: I believe I would choose 'I'm Dreaming' and just because of the reason that I have longer history with that song than with the others. The original background of the song is connected with a very special person and a difficult relationship from my past. And this year I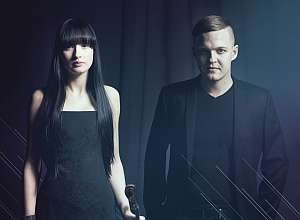 changed the lyrics of the song so it also reflects my present life and who I am now, so the song is telling one story at two separate time layers that are still connected.

RoD: Due to the fact, that in my opinion for Western European people your songs sound quite "exotic", would you say that the eastern parts of Europe have a different style of composing? Would you say, you're following that kind of composing or is it once more another way of giving birth to music? Would you say, your music is "mainstream" according to Estonian music?
Mauno: I am mixing together very many influences and I am also trying to keep and reinvent my own style. I believe Estonian folk music is a little different from German folk but pop music sounds the same all over the world because we are all influenced by US, UK and Swedish popular music one way or another. My music definitely have this Nordic melancholy in it but at the same time it is definitely not a typical Estonian music. Lately few people have told me that it reminds German music to them. I think there are songs on my album that can be considered as mainstream songs and there are songs that are something very different from mainstream. But I always like to play with the borders of pop music and everything else that is interesting and beautiful to my ear and soul.

RoD: With Sandra Nurmsalu, you collaborate with a well known Estonian artist. How was that? How did you meet her?
Mauno: We first met at Estonian Music Awards Gala in 2009 and talked about possible collaboration. I was really surprised that Sandra said that she is a fan of my first 'Butterflies' album and of course I was amazed by her voice and character and knew her well from Eurovision 2009 and local TV shows. But Sandra is certainly not a typical pop singer, she is a very deep and interesting person and character and she has something really special in her voice and way of singing. Her manager and producer are also my friends and I have mixed my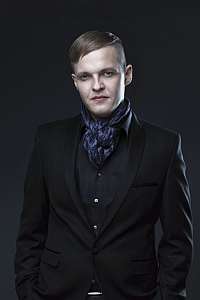 albums in their studio. But yeah since 2009 we stayed in touch and we didn't forget the collaboration plan. This year when I was working with new Sinine album it was perfect time to realize our long-waited dream of our collaboration.

RoD: Your label is Accession Records which is well known in Germany for bands like DIARY OF DREAMS or DIORAMA – how is the collaboration with these guys? Did you get some reactions from the "headquarter"?
Mauno: We are in regular contact with label boss Adrian Hates and of course we both admire each others work. When Adrian first listened to the new album material he said the album is superb but his favourite is the Estonian song 'Sel Teel' with Sandra Nurmsalu. It was a nice surprise to me :)

RoD: Are there any plans for an upcoming tour in 2013?
Mauno: We have a certain plan to come to Germany in the end of 2013 but it might be that I also will stay in Berlin for few months in the beginning of new year so lets see what will happen then :)

RoD: In the end, I want you to answer VERY shortly what comes up to your mind on the following words:
Mauno: Here we go
Dreams - My new album
Light - Me sitting in candle light, writing music
Inglid/ Angel - A girl
Reflections - Mirror
Darkness - Warmth

RoD: Thanks for the interview! I really enjoy listening to your music! Wish you all the best… and I'm looking forward to meeting you in Germany in 2013!
Mauno: Thank You very much for the wonderful questions and warm words! And hope to meet you in new year then :) Warm greetings from cold Estonia!