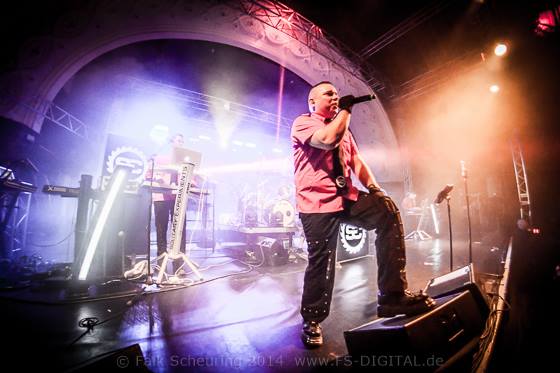 Interview with
Dennis Schober (Vocals and Lyrics) from Solitary Experiments

Today we present you an interview with Denis Schober of SOLITARY EXPERIMENTS. We snatched the lovely, relaxed and incredibly down-to-earth singer of one of the best-known electro bands and asked him about planned releases this year, nervousness before shows and his opinion about support bands. Come in and find out!
Reflections of Darkness [RoD]
: Hi Dennis, how are you?
Dennis
:
At the moment I feel quite relaxed. Another year has passed which left us with a great feeling of contentment. Now we can start all over again and dedicate ourselves to new challenges.
RoD
: That sounds like a lot of determination for 2015, even though the last year is only a memory away. What were your highlights in 2014, privately and musically?
Dennis
:
What are you alluding to?
RoD
: To nothing, actually. I am just interested.
Dennis
:
There were quite some highlights in 2014 – musically and privately. We had two anniversaries to celebrate. On the one hand, there was our 20th band anniversary which we celebrated with a big party in Berlin in October and on the other hand, it was my 40th birthday this year which I celebrated at our anniversary. Besides, a dream came true this year with our Gothic-meets-Classic show in the Gewandhaus in Leipzig.
RoD
: While we're at it: you invited a lot of bands for your anniversary in Berlin. How did you pick the bands and how was the organisation of the event in general? Was it exhausting or rather relaxed?
Dennis
:
We actually celebrate regularly, every five years, in Berlin since our 10th anniversary because we have a lot of fun and our fans really like it as well. The support bands with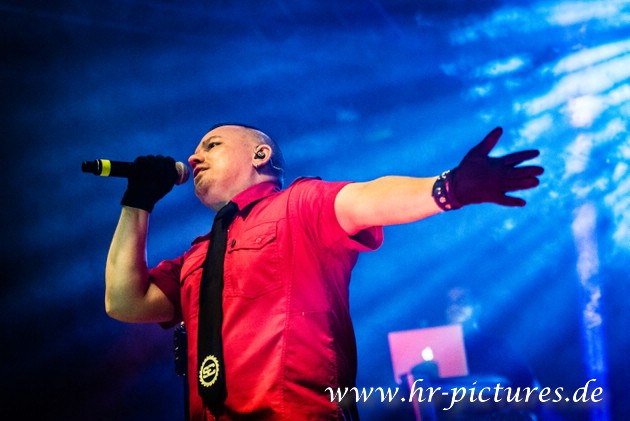 which we are usually friends are always chosen by me and it doesn't only matter whether they fit musically but it's also important that those bands have a special relation to the artist or the band. The whole event has become a form of family gathering where you meet friends, colleagues, business partners and fans.
RoD
: This does indeed sound like a lot of fun.
Dennis
:
It is. The best thing is when you invite people and all of them actually come, no matter how long their journey is!
RoD
: When it comes to self-criticism, what could have gone better that evening?
Dennis
:
To be honest, it was really perfect except for some tiny details but we were more than happy with it. We have to thank all the assistants without whom it wouldn't have been realisable. But we did organise a lot of it ourselves because we don't want to leave too much in others' hands – the choice where, when and how it takes place is in our hands. This time, though, we wanted to go the extra mile and looked for a partner who has supported us with satisfaction. This partner is the organiser GMK, which coincidence. (laughs)
RoD
: As we don't want to delve too much in memories, can you tell me about your plans for 2015? New record, new single, maybe even another surprise?
Dennis
:
Well, we are not really boasters and we don't like to reveal plans to the public before they are fully realised but we are currently working on an anniversary box which was supposed to come out last year. At the moment, we are collecting material for that and we are rummaging our archive since it is supposed to represent the entire work of the band. For
the first time we will release the demo 'Risque De Choc Electrique' from 1996 as well as a best of remixes compilation with contributions of less-known scene acts which have influenced us musically. Additionally, there will be a special CD which contains symphony versions of our songs and a DVD with highlights from our concerts of the past few years. This really is a fan release but it's filled with curiosities and rarities and naturally it will be strictly limited!
RoD
: Wow, you are hardworking indeed! I'm really at loss with words at the moment, with all those release plans. It's great to see that you are so fan-oriented. SOLITARY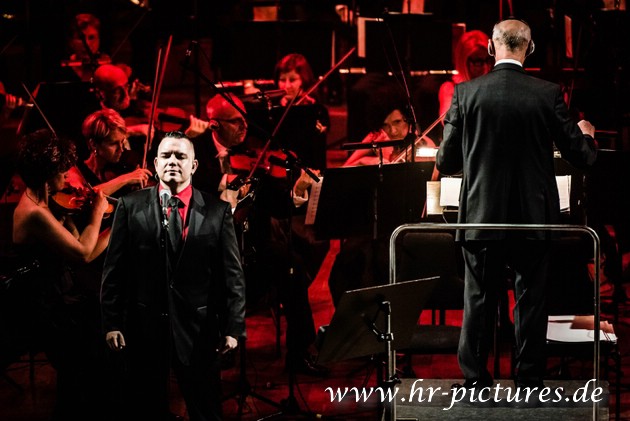 EXPERIMENTS have existed for quite some time now and you have stood on stages for what feels like an eternity now. You technically belong to the scene inventory. Can you tell us what has been your most beautiful moment in all those years?
Dennis
:
I think there is no such moment in a strict sense. We have experienced and seen quite a bit in all those years. The greatest thing probably is to see a content and grateful audience because this sight makes all the efforts we have to put up with worthwhile.
RoD
: Are you still nervous before a show even after such a long time or is it a sure-fire success?
Dennis
:
Wow, your questions are really interesting (laughs). To be honest? It looks like routine but I am incredibly tense before every show even now – you can ask my colleagues about that. With time you learn to overplay your nervousness, though, but it's not a guarantee that something might go wrong. We take that easy, though, because this makes us more likeable than a perfectly staged show.
RoD
: Of course you get interesting questions (laughs). And there are more to come. How can I imagine the process of SOLITARY EXPERIMENTS's songwriting and where does the inspiration for your music and lyrics come from?
Dennis
:
I can only speak for myself as the song writer since Michael is the composer. I
think that until today, it is an experiment to create electronic sounds for us and this is where our name comes from. Both of us are not learned musicians but autodidacts and we are still learning. I always get the finished song from Michael and based on that, I write fitting lyrics. The greatest inspiration source is life with all its aspects which I personally experience or which is suggested to me by media.
RoD
: Let's talk about band history: what was the most defining moment and why?
Dennis
:
That's difficult to answer after such a long time. I guess our first label deal was very defining because from then on we knew -or thought- that people are interested in our work and we believed our music would climb mountains... But this proved wrong because we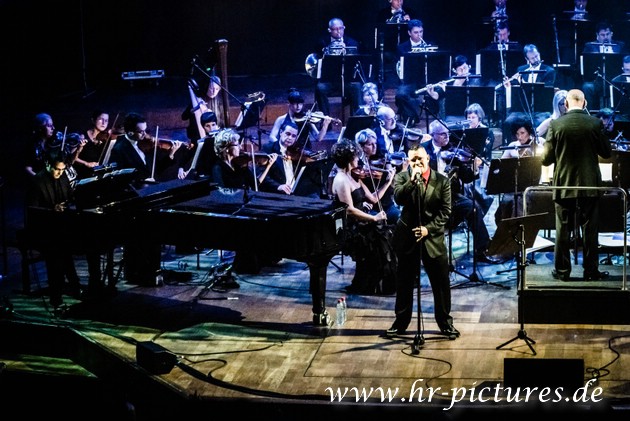 were too naive and believed too often what we were told. That's why we never got popular overnight, we had to fight for our way to success step by step. In retrospective, we are incredibly proud that we made it without a lot of help.
RoD
: I think in music business it's the same as in every other business: failure is a part of it. I think we can consider that as a learning process. Have you ever considered to stop making music? Have you ever doubted what you are doing?
Dennis
:
Actually never, because you do it for yourself and it serves as an outlet to routine. Moreover it's fun and it's not work but a hobby or much rather a passion. As Nietzsche once said so beautifully: without music, life would be a mistake! (laughs)
RoD
: Good old Nietzsche was absolutely right with this statement. With whom would you want to collaborate?
Dennis
:
Some names come immediately into my mind. Collaborations are a passion of mine and they are always really exciting as we have already shown with our 'Compendium
Compilations' twice. I would love to work with NEUROTICFISH, SEABOUND or [:SITD:], I hope they read this. Michael would certainly want to work with THE BIRTHDAY MASSACRE or LACUNA COIL as he loves female vocals. I would definitely consider PETER HEPPNER, MARCUS MEYN or MARK HOCKINGS for guest vocals, I love catchy voices with immediate recognition value.
RoD
: In case some musicians are going to get back at you after this interview, let me know. Perhaps we are developing something like a contact forum for musicians at the moment (laughs). Aside from musical collaborations, what is your greatest wish?
Dennis
:
Luck and health up until old age for my family and me, there is nothing else we need!
RoD
: That are very modest wishes. When you look back on your life would you want to change some things or are you more or less content?
Dennis
:
I think I am doing quite well and I never wanted to be presented with something. I find that you have to make experiences in life and work towards your goals. Only that way you learn to treasure the value of things. I am glad to have enjoyed such an education. You should be happy with what you've got and not complain about what you haven't got.
RoD
: You give such humble and content answers. What makes you laugh and what can kill your mood?
Dennis
:
I am a very humorous person and I like to laugh a lot. I am quickly thrilled when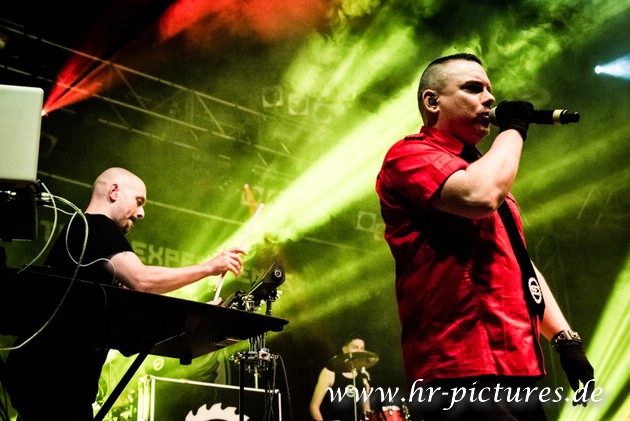 something's funny and this can often end in a fit of laughter. But this should never reach the bottom line and it should never serve to hurt others. You can also talk with me about
anything but I don't enjoy gossip. I prefer direct confrontation because otherwise it gets uncomfortable. I am very righteous and this quickly leads to stress especially if you try to make me believe something...
RoD
: I am personally not enjoyable before the first cup of coffee in the morning and I am not a morning person at all. Are you a morning grouch or the relaxed person you are after getting up? But more importantly, how do you manage to be this relaxed?
Dennis
:
Thank you for the compliment! But I am rather the morning grouch and don't say anything before breakfast of which coffee is an important component. Only after that, I come off as relaxed but that is only when I've got enough hours of sleep. ;) I think the relaxation must be due to age and experience. But it's definitely facade as I am always tense and impulsive.
RoD
: Enough private chatter, back to music: where would you like to play and who would be your support wish?
Dennis
:
There are surely a lot of places, particularly those we haven't toured yet. We would love to play in a stadium of course but for that we still need a lot of publicity work (laughs). On our way to that, we wouldn't say no to playing a location such as the fortress Königstein
in Saxon Switzerland. A fortress, castle, a casemate or a mine could definitely be considered as an outdoor event. The support act would have to fit musically but we would also do the support on demand.
RoD
: With regard to support bands, I have observed that there are always two to three support acts for a show. It hasn't been that way seven years ago, though. How can you explain that and do you consider this to be good or rather a bad thing?
Dennis
:
This is a simple concept of the organiser. Nowadays there is a big supply of concerts but visitors stay away from them because of their enormous cost. With more or less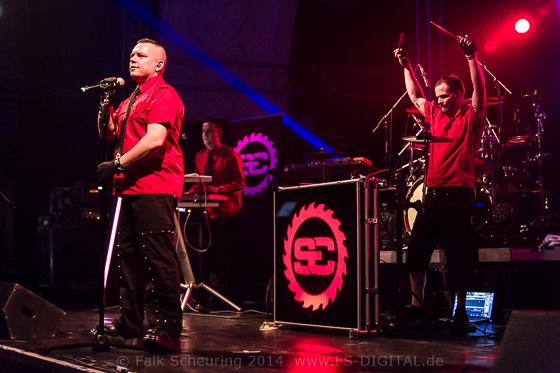 known bands which are included in the ticket prize the organisers try to draw more people to those events. I don't consider that a bad thing as the support gets a chance to reach a wider audience and the visitor gets more for his/her money. It's sad, though, when visitors come when the support acts have already played. I find this personally impolite because everyone deserves a chance to be heard.
RoD
: What was the last show you attended as a visitor? Did you like it?
Dennis
:
I have to be honest, it was literally a premiere! It's unbelievable but I attended a KRAFTWERK show for the first time this year. I never had the opportunity in the past or well, other bands were more important to me. I was even more impressed by the sound and I am glad I used the opportunity twice. Better late than never!
RoD
: I am a bit jealous now, Dennis. I didn't get to see KRAFTWERK. SOLITARY EXPERIMENTS play the E-tropolis in Oberhausen and the e-Werk Ost on the following day. Sounds like stress, eh? Which concert are you looking forward to more?
Dennis
:
We are used to stress and master it quite well. We are looking forward to the double show in the Ruhr Valley and in Saxony, it will certainly be wicked with that line-up. Oberhausen will rock more because we have a lot of fans in NRW but Dresden will be thrilling as we haven't been to the Eventwerk before. Logically, we are excited for both!
RoD
: Surprise: We will see each other on both events!
Dennis
:
Not bad.
RoD
: That's what I think. As a last plea, tell me whom I should interview next.
Dennis
:
Let me think... I propose Olaf Reimer von TYSKE LUDDER.
Written by Fee Wundersee, translation by Alex Ultra-Riot
Interview in cooperation with
www.depechemode.de
. You'll find the German version here:
http://www.depechemode.de/interview-mit-dennis-schober-das-muss-man-unter-lernprozess-abhaken-koennen-36336/