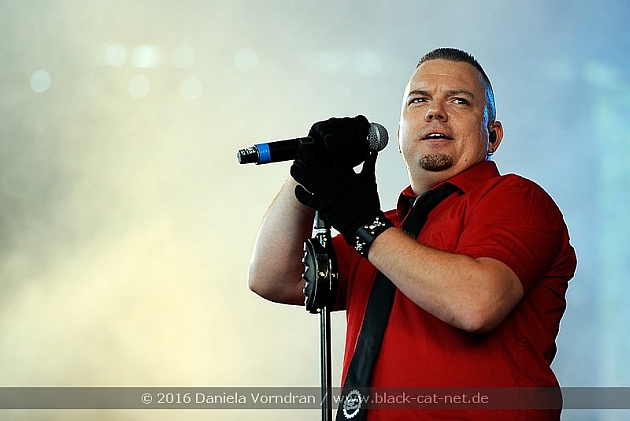 Interview with
Dennis Schober (singer/ songwriter) from Solitary Experiments

Pretty soon it's already autumn and Deutzen will again open the doors to celebrate NCN Festival. And to make this waiting time more interesting, we have prepared an interview with SOLITARY EXPERIMENTS for you. The band will come back to NCN after nine years.
Reflections of Darkness [RoD]
: On 19th March, you performed as a DJ at Tanznacht in Nordhausen. I would like to know what your impression was. Steve Naghavi came as he had promised? What are the criteria of choosing tracks for your sets? What was included in the set for Tanznacht?
Dennis
: Wow, it's not often that I'm asked what I'm doing in my deejay activity. Deejaying means to me a lot of fun, because I like it very much. Yes I was impressed by Nordhausen, the crowd really wanted to dance and my host and the resident DJ as well as I were visibly satisfied. Steve Naghavi never promised to be at the party, he just noticed that it is worth to visit the city and the people in Nordhausen! Regarding the chosen tracks for a set, it really depends on the audience. I always bring three suitcases of CDs with me, what means I can spin everything from Synth Pop or EBM to Industrial music. At the Tanznacht party, Future Pop definitely dominated as well as PROJECT PITCHFORK and APOPTYGMA BERZERK for example.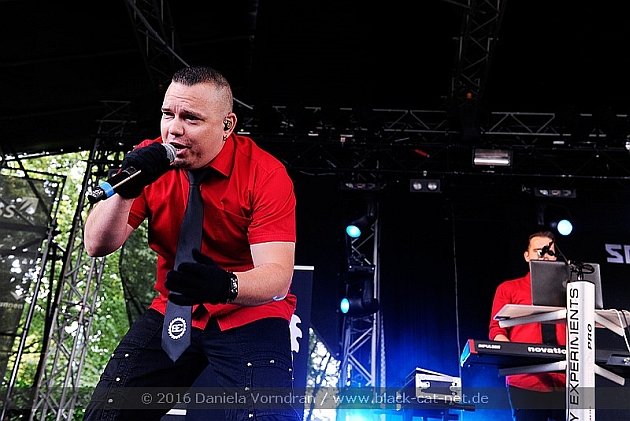 RoD
: Please describe your typical listener. What part of the electro / Future Pop / Synth Pop / EBM audience is your audience?
Dennis
: Good question, that I can't answer. I guess it's kind a mix of Future Pop listeners and EBM stompers and I always try to satisfy both, because I take care of the listeners requests and combine it with my own taste.
RoD
: What are the sources of modern SOLITARY EXPERIMENTS inspiration? Apart from the obvious KRAFTWERK?. How did you change your priorities and musical tastes during in the 22 years existence of the project?
Dennis
: To describe the progress in the career of the band you just have to listen to the music from the beginning until today. I can't put it in words, we evolved somehow. It was a learning by doing process, like a trial and error method. We started making music in the style of our idols and wanted to be dark and evil at those times. Later we learned to use the vocals and instruments in a different way, which was much easier for us and fits much better to our composing skills. We were always inspired by everything that surrounds us consciously or unconsciously. In 22 years a lot has happened and maybe some things has changed but we still are here and doing that, what we enjoy most! The result is the nowadays sound of SOLITARY EXPERIMENTS.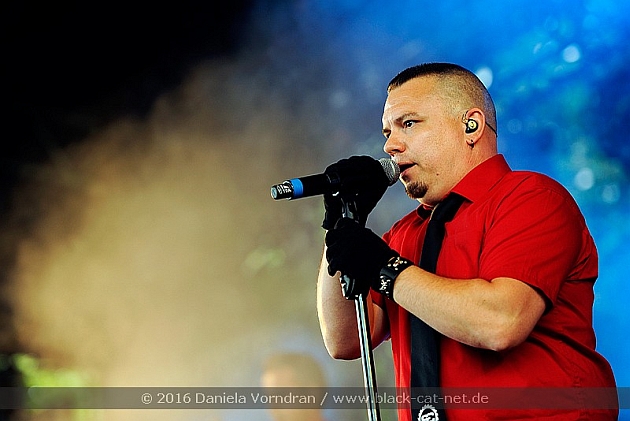 RoD
: What are your plans for future? New LP? How do you see SOLITARY EXPERIMENTS, let's say, after 22 years more?
Dennis
: The future is uncertain, but we are working busy on a new album. No release date is planned yet but we let you know as soon as there is something to announce. This year a few festivals are scheduled such as the Nocturnal Culture Night in Deutzen where we will meet again. SOLITARY EXPERIMENTS isn't dead and will be back with a bang in 2017!
RoD
: Dennis, all who follow you on Facebook know that you like ice-cream. What is your favourite kind? Where have you eat the best ice-cream in your live?
Dennis
: Haha, it's a typical Facebook thing. You started posting a picture and the followers demand more. For me it was ice-cream and yes I confess I like it a lot! Meanwhile I know nearly each ice-cream shop in town and I get a lot of hints by my Facebook friends. I even have a top 3 list, if you want? I prefer everything with nuts or seeds and extraordinary varieties. My favourite is still pistachio and the best ice-cream I found in Italy! ;-)
RoD
: Dennis, you are visiting a big number of concerts and festivals. What was the best show that you have seen this year as visitor and which one is your highlight for rest of the year.
Dennis
: Before I answer to this, I'd like to say that I really missed the EDITORS show at Amphi because we had to leave to early! :( I'd really like going to festivals and concerts as often as I can. Impressive for me was the OMD show in Berlin at Tränenpalast performing their 2 great albums 'Dazzle Ships' and 'Architecture & Morality'! Andy McCluskey with his 57 years rocked the house and I never saw such a stage presence. Respect, man! I'm very pleased to see some more interesting bands on the upcoming NCN festival and at the desire of my wife I will see THE CURE in Berlin for the first time of my life...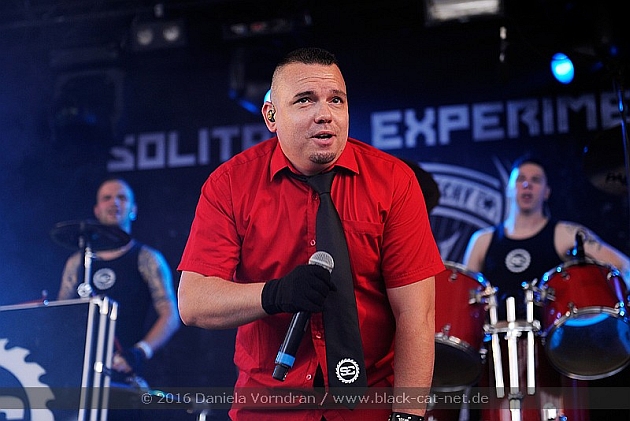 RoD
: What set did you prepare for the NCN Festival? Will be there some surprises? You have already played on NCN in 2007, long time ago. What are you expecting from your show on this festival? And why has it taken such a long time for you to come back to their stage?
Dennis
: We'll deliver a classic set with a variety of current, recent and older hits. Maybe there are some surprises, let's see! Certainly we'll come with our two drummers, so we are at least five people having fun on stage. Yes, it's about time after nine years of absence, but it's not our fault. We are waiting since years for a comeback in Deutzen! Our expectations are high and we hope to have a warm welcome.
RoD
: And in the end a few words to our readers.
Dennis
: Thank you everybody, for your loyalty, trust and support! We have always an open ear, even if you hear nothing from us. Keep calm and expect us! Soon...
Written by Viola Noir & Daria Tessa (Ukrainian Gothic Portal). The Russian version of the article is available
http://gothic.com.ua/Interviews/interview_2016_Solitary_Experiments.html