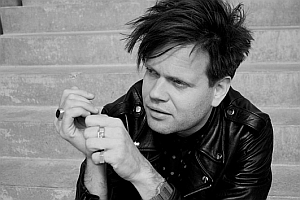 Interview with
Anders Trentemøller

The Dane Anders Trentemøller has been active since the 90ies and is mainly famous for his electro albums. On his brand new album, 'Fixion', he confirms a new direction which is more postpunk electro, in the style of THE SOFT MOON, with clear references to THE CURE. Our journalist Phil Blackmarquis had the opportunity to interview Anders in Brussels. He talks about his album and the influence of "dark" 80ies music in his work.
Reflections of Darkness [RoD]
: Your new album is called 'Fixion'. Why?
Anders Trentemøller
:
When I first started to work on this album, I thought that making music is pretty much like creating fiction. You are building your own fantasy world, an artificial reality, so to speak. And therefore I thought that fiction was a good way of describing what music is about and the world I love to dive in. Then I thought it was fun to spell it with an x. It's a world play because music is like getting a "fix".
RoD
: You mean a fix of drug?
AT
:
Yeah, the drug is music.
(laughs)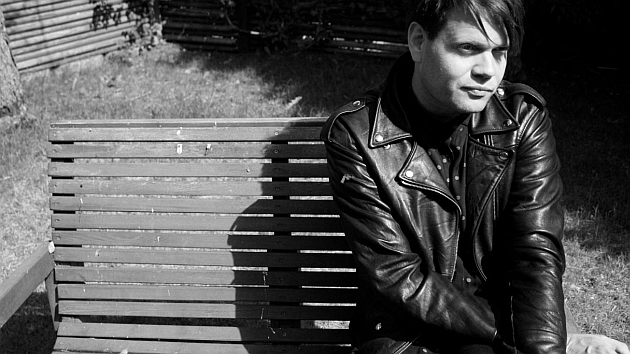 RoD
: I'm a big fan of postpunk, wave and new-wave. So, I'm very happy with the new album and your evolution. It's more postpunk, krautrock and wave oriented. Would you agree with that?
AT
:
It wasn't really a strategy. It was a spontaneous evolution. It's true that the album has sounds that fit with these styles. The songs needed to have these sounds. I always make different versions for each song, to see what works best and eventually, it's the more postpunk/ dark versions that ended up being the best for me.
RoD
: An example is 'One Eye Open': the bass riff is really, really a big "Hook"! (laughs)
AT
:
Yeah, definitely! And also in 'Redefine', I was inspired by Peter Hook. He was so good at writing melodies for the bass. That's the music I was listening to when I was a teenager. So, it's natural for me to be inspired by it. When I have a day off, I'm always listening to these bands.
RoD
: THE CURE is also important for you... Some songs have an atmosphere that makes me think of the 'Faith' album.
AT
:
Yeah. 'Faith' is one of my favourite CURE albums, besides 'Disintegration'. Because of the big, dramatic synth sounds.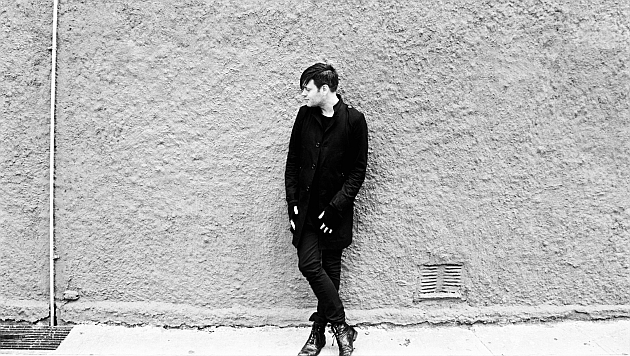 RoD
: I also like the way you are using the guitar, the typical CUREesque Fender Jaguar sound loaded with flanger…
AT
:
It's actually a five-string bass I'm playing to get these guitar sounds. I adore chorus and flanger effects. And some guitar sounds are actually done on keyboards, combined with guitar amps and effects.
RoD
: There's also a touch of krautrock, with the use of motoric real drum sequences, especially on 'Phoenicia'. And you also work a lot with analogue synth sounds. Are you using modular synths or plug-ins?
AT
:
Not modular, but a lot of vintage synths. I prefer having a hands-on feeling with the knobs, instead of working on a computer.
RoD
: Which one is your favourite synth?
AT
:
My favourite right now is the Korg PolySix. It's from the late 80ies and it sounds great. I also bought a Prophet 5 and it sounds fantastic. But the PolySix sounds older in a way and is much cheaper!
RoD
: What do you think about the revival of wave/ postpunk right now with bands like THE SOFT MOON and SAVAGES, bands which you know well because you worked with them, but also THE KVB, GESAFFELSTEIN, etc.?
AT
:
I love those bands because they have the same references as me. But still, they are not "retro" or nostalgic, they try new things. Luiz Vasquez, from THE SOFT MOON, is always trying to make music that belongs to this century. And that's what I'm trying to do as well. I'm trying to mix "old" elements with new, modern sounds.
RoD
: It's "retro-futuristic"... (laughs)
AT
:
Definitely, that's a good word.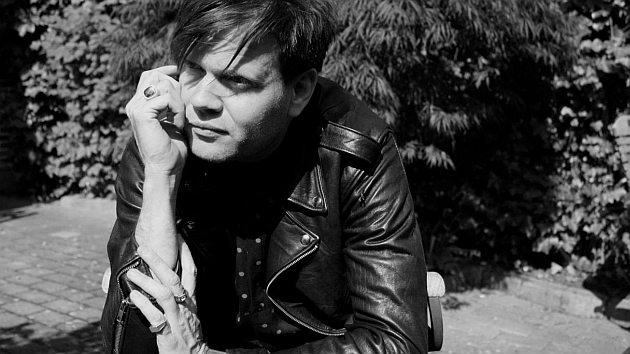 RoD
: Talking about SAVAGES: Camille, I mean Jehnny Beth is singing on 'River in Me' and 'Complicated'. Who are the other singers?
AT
:
Marie Fisker is singing on four songs: 'One Eye Open', 'Redefine', 'My Convicition' and 'Spinning'. And Lisbet Fritze on 'When The Shadows Fall'. In the beginning, I wanted to have only one singer for the whole album, that's why I started working on the songs with Marie Fisker. Then I met Jehnny while I was mixing the new Savages album, 'Adore Life', and we thought of doing one or two songs together. So, now there are different voices on the album but I think they fit very well together. Lisbeth is in fact my girlfriend, so she ended up singing on the very last song. It wasn't planned because she's not a vocalist. She is usually playing guitar. But while I was working on 'When The Shadows Fall', at the very end of the album creation process, she really liked the song and wrote some lyrics to it, so we tried spontaneously with her voice for fun and eventually I thought it was very good. So I recorded her voice ten times and layered it to make it sound ghostly and out-of-this-world.
RoD
: Besides being a composer and producer, you also do a lot of remixes. Maybe we should rather say "reworks", because you are doing much more than remixing: you are creating something new.
AT
:
Yeah, that's what I'm trying to do. Most of the time, I'm only keeping the vocals and try to build something around them. A few months ago, I stopped doing remixes because I was spending more time doing remixes than working on my compositions! Now, I'm only doing remixes of my own songs.
RoD
: I remember when you published your remix of Eliot Sumner's 'Information', we had a chat on Facebook because I was surprised that you changed the chords of the original song. In the beginning, it was shocking to me but now, I've gotten used to it and I even prefer your remix to the original! (laughs)
AT
:
Thanks! Indeed, I like to change things but I always keep the original lead vocals.
RoD
: Could you give an example of song you are listening to for the moment?
AT
:
I'm totally in love with a girl called Anika and she has a new band called Exploded View. It's really nice. It sounds awesome.
RoD
: Thank you, Anders!
AT
:
Thank you!
To listen to the new album 'Fixion':
https://trentemoller.lnk.to/Fixion