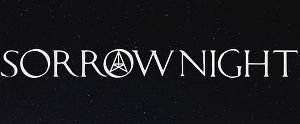 Interview with
Veri Jumala from Sorrownight

The German Gothic Rock band
SORROWNIGHT
is in the studio at the moment, producing their debut album. Reason enough to talk with singer Veri Jumala and ask him about the band, the acoustic tour, his influences, and the album…
Reflections of Darkness [RoD]
: In December you play acoustic shows for three concerts with FLORIAN GREY. Already an acoustic professional, your many acoustic covers from 30 SECONDS TO MARS, THE 69 EYES, MADONNA and HIM etc. on YouTube speak for themselves. Are you still excited to play acoustic concerts in front of an audience?
Veri
:
Definitely. I started playing such covers several years ago, taking my first musical steps. It was also a way to self-test. I recognized my strengths and weaknesses and was able to work with the responses. I was, however honestly never a big fan of cover songs. From the beginning I wrote (or tried to write) my own songs and that's why it's a completely different thing when performing with especially composed songs. That being said, it's easy to hide behind recorded videos online and edited recordings. Live it is almost "do or die". And I am glad that I am now with great bandmates and not alone anymore.
RoD
: Will the whole band participate in the acoustic tour?
Veri
:
Unfortunately, no. There are several reasons for this. On the one hand there are overlapping schedules, on the other we were also informed to which extent the concerts were to be implemented. It was a small requirement, but one with which we can live well. Finally we decided to play the acoustic shows in pairs. That means our keyboarder Christine Shadow and I will present the songs. This line up will also be the first for these holistic shows.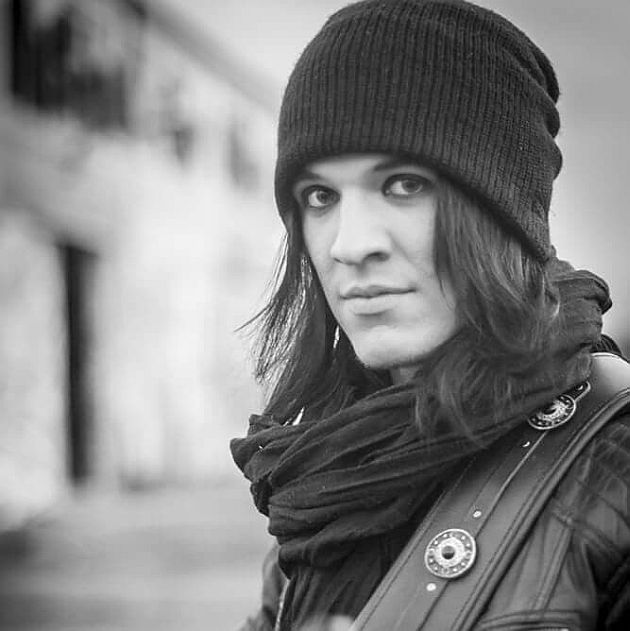 RoD
: You are currently working on your debut album. How far has the work progressed?
Veri
:
We are making good progress which is a damn good feeling! All songs are written, then updated and refined in the rehearsal room. Along the way of course, a lot of research, ideas and plans are forged. The preparation is fantastic. Soon we will leave the studio full of excitement with our new material and initiate and implement the next steps.
RoD
: Is the album musically connected to your EP 'Hellish Sacrifice' or will there be changes?
Veri
:
Yes and yes. I think that with 'Hellish Sacrifice', we have created an idea that has made clear on many points what we are on our journey. Our debut album will build on that. Not only musically, but also from our philosophy. However, things will be different. The songs feel more complete, which is due to the fact that with the EP we still had no keyboards. Furthermore we have a new drummer, Lex Pain, which brings a unique energy into the sound. The songs have more extensive and sophisticated instrumental parts, where one gets to feel, what impressive musicians Lightbringer (guitar) and Baikson (bass) are.
RoD
: How difficult, financially too, is it for a newcomer band to produce an album?
Veri
:
Financially, that is the keyword! Let's say that you need good contacts, a lot of time, the right technical means and the right crew. Of course, the appropriate passion, patience and the knowledge that in other areas of life perhaps one or have to take a back seat. You have to overcome the financial hurdle anyway. And if you stick to it, it can really break your neck. After all, it does not just the cost of the recording or the production, but the whole process, the incredibly important promo and all the technical stuff. Aspects that are necessary in the rehearsal room, can be risky for an album. It is incredibly difficult. But you cannot forget why you take it all on. Because it is extremely fun and we are burning for it. So there are really only two possibilities. Either you sink into the fear that it will be too complicated and cost-intensive and put your dream to rest, or you enjoy your passion and trying to get everything started with the utmost dedication.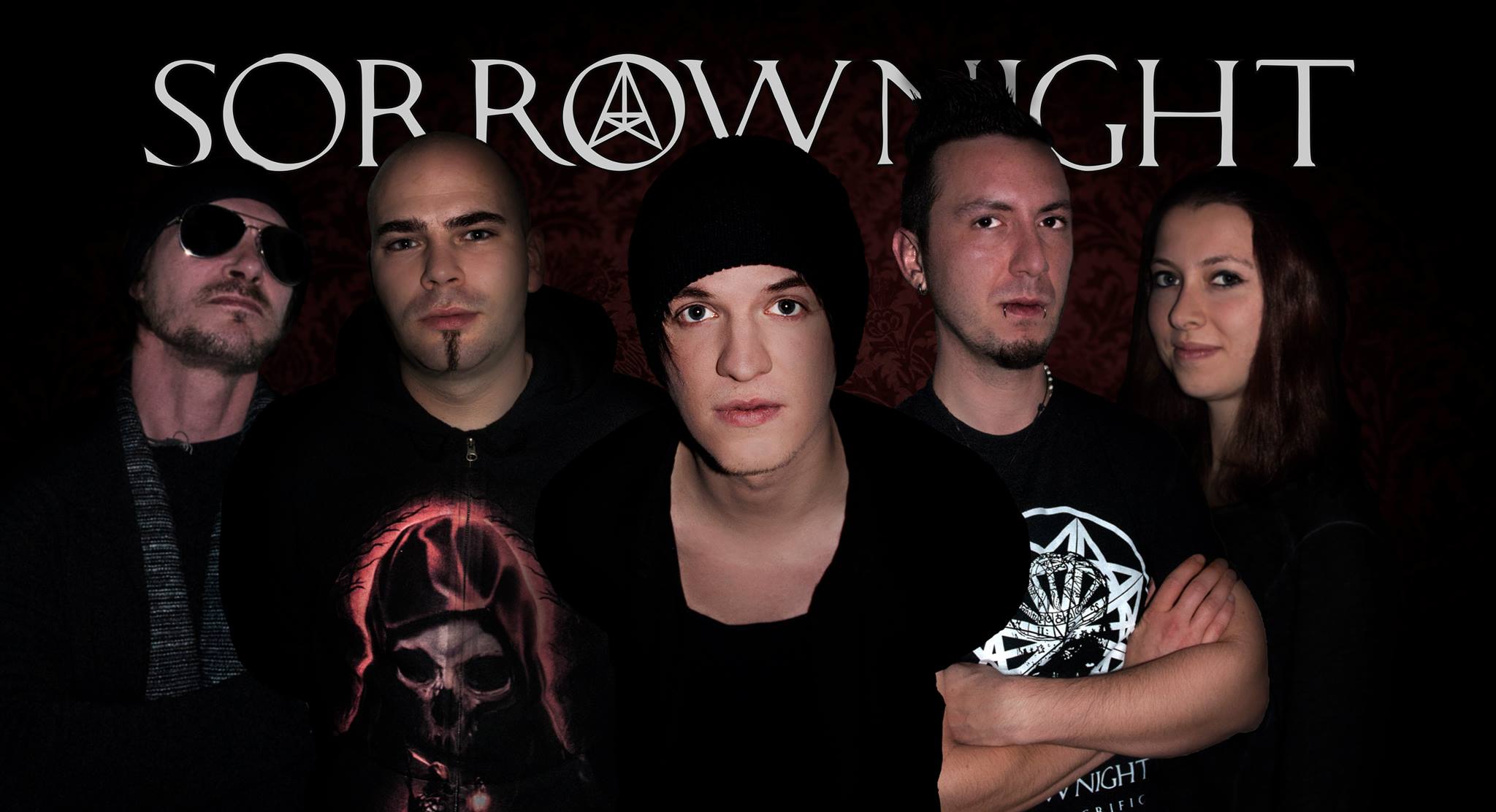 RoD
: Have you already started rehearsing for the acoustic tour and will you be able to present one or two new songs?
Veri
:
Honestly, we have not started yet. This is because we recently played an acoustic show in Hamburg and the older songs still sit well. Furthermore, we are currently using every sample for holistic tape rehearsals for afore mentioned debut album. But we have some dates for the upcoming acoustic rehearsals, as Christine and I have to adapt the songs a bit, since we only have them in pairs to play. There will then also be one or two new songs. This will be exciting, because they will sound quite different, than on the album. I find this interesting because it rarely happens that a song is first presented in the acoustic version, before it was even released in the original version. Let yourself be surprised!
RoD
: Which bands inspired you to become a musician and at what age did you make the first musical steps?
Veri
:
I can list a lot. Just to name a few examples: HIM, ANATHEMA, LACRIMAS PROFUNDERE, END OF GREEN, THE RASMUS, PARADISE LOST, TYPE O NEGATIVE, NEGATIVE, CKY, THE 69 EYES, 30 SECONDS TO MARS. Also bands like TURBONEGRO, THE SOUNDS, BLINK 182, SUM 41, have inspired me a lot. There are different phases with different bands. Right now I often listen to KILL HANNAH, BREAKING BENJAMIN, BLOODHOUND GANG, and WEEZER. I also like to discover new bands that inspire me. At the moment these include ME THE TIGER. Also bands, which I got to know personally, inspire me musically as well as personally. I think of Ken Hanlon from DARKHAUS or the very likeable musicians MY OWN GHOST, with whom we have worked together several times. I am also always happy to make new friends and draw inspiration from it. Recently I had the honour to meet Vincent Cavanagh of ANATHEMA, who for me is one of the best vocalists around and is one of my idols. Alongside them, some characters like Ville Valo, Chris Cornell or Peter Steele inspired me to pick up a guitar for the first time.
RoD
: Where do you see yourself and the band in a few years? What are the plans and goals?
Veri
:
I see myself especially as part of SORROWNIGHT. The band just feels right and good. Not only musically, but also privately. We have some plans and a lot of ideas. The current goal is of course the debut album. How what happens after that is uncertain. But what is certain that it will continue with new songs and we hope that we can play on one or the other stage in the world and the giving people our SORROWNIGHT feeling.
RoD
: Thank you for your time, and we wish you and the band all the best with the acoustic tour and the debut album!
Photos by Sorrownight & Mario Monecke