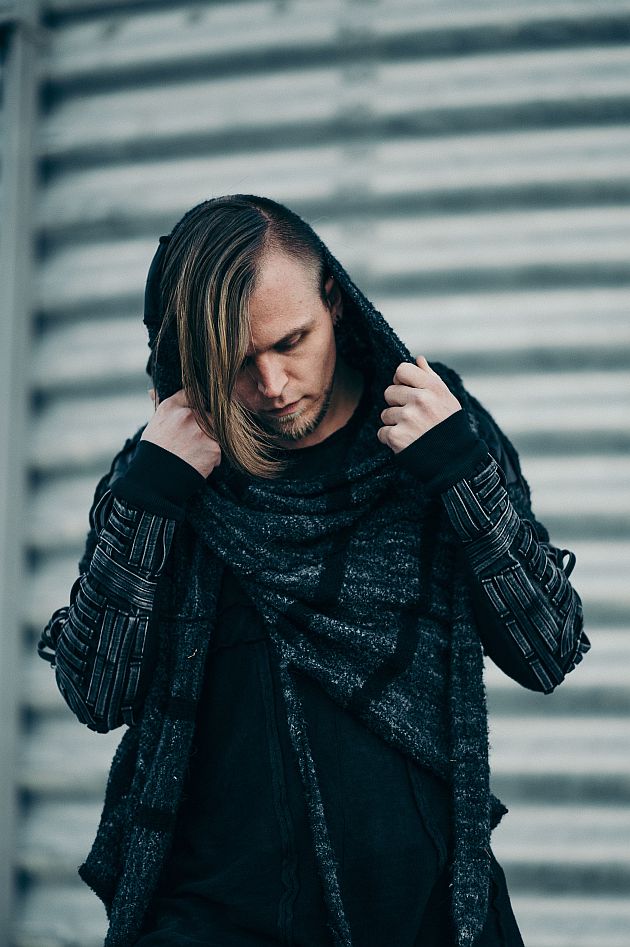 Interview with
Vincent Uhlig from 2nd Face

In 2014, Vincent Uhlig set out to create 2nd FACE, a project that would soon make waves in the music industry. Three years later, their debut full-length album 'Nemesis' burst onto the scene, earning the band the coveted title of "newcomer of the year". The album was not only met with high praise from critics, but it also flew off the shelves, leaving no doubt that it was a commercial success. As of 3rd March 2023, the first single from their upcoming album, 'utOpium', titled 'Formula Extinction', has been released and is receiving positive feedback. The new album promises to be a unique blend of complex, dark, and aggressive yet catchy sounds and is set to be released on 12th May 2023. I had the opportunity to ask Vincent about his musical journey so far, the emotions behind his artistic work, and his upcoming release.
Reflections of Darkness [RoD]
: Vincent, tell me more about your relationship with music. I was told you studied it for quite a while. What was the experience like? How did it influence your current work?
Vincent
:
The very first contact I had with music were my piano lessons which I took for about 10 years as a child. It's not that I'm an outstanding pianist, but that helped form the foundation of a general understanding for melodies and harmonies. After being a trainee at an event agency, I decided that I wanted to go all-in with the music and I started to study music production / engineering and sound design at a private academy. I always wanted to be able to achieve the sound I have in mind without having to rely on others. With the technical knowledge I acquired during these studies, I was able to complete my first album 'Nemesis', and everything that followed, on my own.
RoD
: You played keys with FIX8:SED8 for a while what was it like? What were the things that you learned from being in the project?
Vincent
:
I joined FIX8:SED8 as a core live member in late 2021 and we did a lot of shows together since. It was - and still is - an amazing experience, not only because I get to know people and make new contacts. I actually got to be on some bigger stages than before, and I got to experience that from the "2nd row" instead of being the front man, which I think is a nice and safe entry.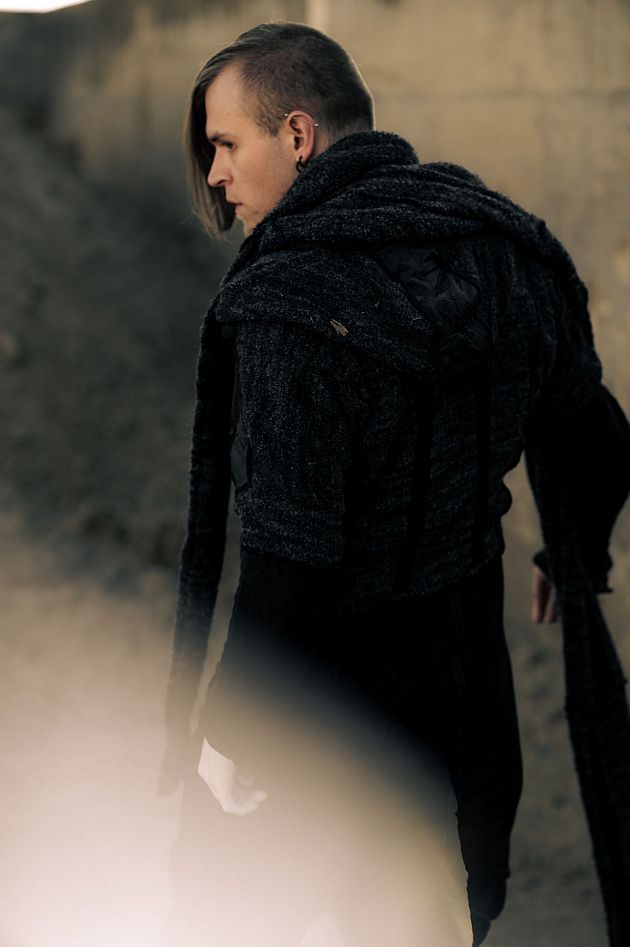 RoD
: You then decided to start your own project 2ND FACE. What is that you do differently with your own thing? Why did you decide to go for your own project?
Vincent
:
Since when I was (almost) old enough to go into clubs, I was a DJ. This was a great introduction into the dark clubbing scene and I had a lot of fun for a couple of years, but after a while I got bored by the repetitive nature of DJing on a regular basis. I really wanted to do my own thing, which of course is a slippery slope as a DJ. So, following some first musical attempts, I started 2nd face in 2014. When the first demos quickly garnered attention, I knew I wanted to pursue this path further.
RoD
: Why the "second face"? What is the first? What is the meaning behind the name of your project?
Vincent
:
2ND FACE is a metaphor for the ambivalence of the human nature. It implies the existence of multiple facets slumbering beneath each and every "face".
RoD
: When I listen to your album 'utOpium' I feel it's very mature, complex, and diversified. What was the work on the album like? What was the general concept?
Vincent
:
When I created the first demos in 2018, they were nowhere near the finished product (as is often the case with demos, of course). Once I arranged an idea into a rough song structure, I would normally let it rest for some time while working on other tracks. Over the years, I kept revisiting the sessions to conform the older tracks to the newer ones, so you could say they all kind of influenced each other. On one hand, I aimed for a homogeneous and recognizable sound spanning across the album, but I also wanted to make sure that all tracks work on their own, without being interchangeable or sounding too similar. I tried to give every song its own identity within this overall sound spectrum, which was a long, ongoing process.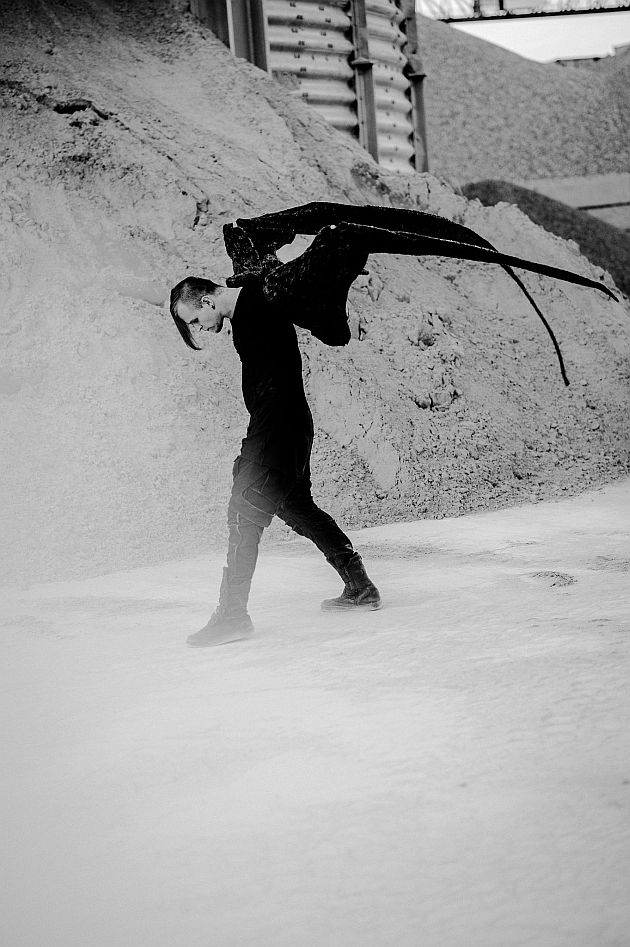 RoD
: How much of you do we see in the album?
Vincent
:
If I'm being honest, the last five years have been the most challenging time of my life so far, which most definitely reflects in the music. Through incredible highs and abysmal lows, the production of 'utOpium' was as exhausting as it was liberating; its completion was like a distant life goal that felt unachievable at times. Like a utopian endeavour, if you will, which can be seen as one of the meanings behind the album title.
RoD
: Do you have your fave on the album?
Vincent
:
This is not easily answered, as really every single track has a special meaning to me - seeing you holding a gun to my chest motivates me to do my best, though. I'd like to highlight 'Public Enemy', which is the second last track of the main album. Its first demo (...legit chaos!) dates back to 2018; it was the first or second track I started for 'utOpium'. Since then, the song slowly transformed into the final version, which I think has everything that defines 2nd face in 2k23: between oppressive sound design, ambivalent vocals and heavy club drive, it tells a story from start to finish.
RoD
: What did you find the most challenging while working on your own music?
Vincent
:
As I was working completely alone, I didn't have another instance to limit me. This is a huge advantage on one hand, because it gives me absolute artistic freedom. However, it also means that I have to determine myself if a track is really complete. The devil is indeed in the details, and with one or two tracks, he really made me run in circles for a bit. Letting go of the tracks that I spent years working on was the hardest part, without a doubt.
RoD
: All your tracks have the dancy, energetic trait to them do want to make people move? What is that you actually want to achieve with your music?
Vincent
:
Sure, the energetic & heavy drive is a key component of 2ND FACE. When I'm making music, that's something that just naturally occurs without me having to think about it. However, my main ambition with 'utOpium' was to create something that doesn't wear out quickly, but rather gets better the more you listen to it. So, I tried to design the tracks in a way that every subsequent listening reveals some new detail that you haven't noticed before. I also emphasized a lot on the lyrics and vocals, as well as their intelligibility.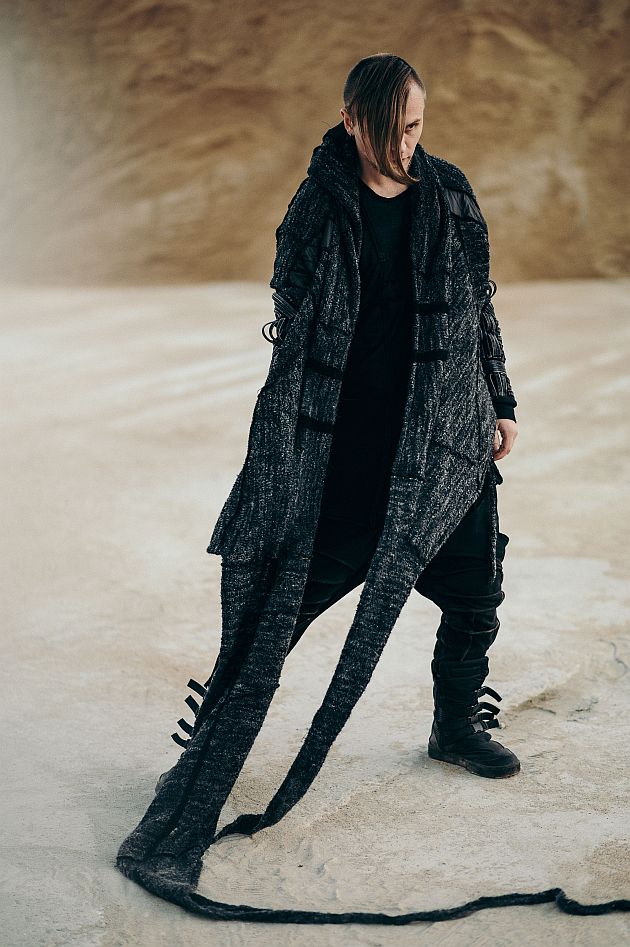 RoD
: You seem to have a lot of inner anger to release in the album, what do you think art is for? Is it a vent for emotions for an artist or the audience at some point?
Vincent
:
This may seem like a worn-out statement, but it is just as true. I see art as a unique form of communication, allowing for the expression of complex emotions that would otherwise bottle up and eventually implode. It's like an encrypted open letter that every spectator must decrypt for themselves, in turn resonating with the artist's emotion. Art offers a therapeutic way of stabilizing and channelling any kind of energy for artist and spectator alike.
RoD
: What are the live shows for you? Do you like them?
Vincent
:
From the very beginning, the live shows were a crucial part of 2ND FACE, not least because I'm blessed with the coolest live drummer ever, Maxagon - he is a BEAST. His berserk drumming style gives the shows a unique organic character and an almost Metal-esque heaviness, complementing the otherwise purely electronic music. Singing and performing the tracks is like an emotive ritual that has always felt very visceral to me. For future gigs, we will be joined by Martin Sane [FIX8:SED8], who is going to operate live keys and contribute backing vocals - he's basically returning the favour. Our live premiere will be at the official warm up party for the NCN festival in Deutzen / Germany on August 31st.
RoD
: Are you working on any new material now?
Vincent
:
As of now, I haven't really started anything new. I will have to gain some distance to 'utOpium' before I'm able to take the next artistic step. However, I already have some vague ideas on how to approach the new stuff - that's a good sign, I suppose!
RoD
: Thank you for your time!
Pictures by Sinan Jafan (https://www.facebook.com/plastichand.de)