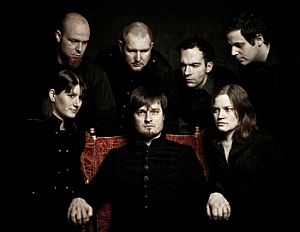 Interview with

Timo (Vocals, Guitar), Florian (Oboe) and Chriz (Violoncello) of Remember Twilight

Having recently reviewed their excellent recent album 'Musik über Niedergang & Verderben', it was a pleasure to catch up with REMEMBER TWILIGHT, a remarkable seven piece orchestral metal outfit hailing from Stuttgart/Germany, earlier this month. Here's what they had to say on the band's evolution, working practice and how the end of the world might still make for a good party!
Reflections of Darkness (RoD)
: You've been around for nearly ten years now as a band. Can you tell us how you came together and how the band has evolved in that time?
Florian
:
Singer Timo and bassist Jogo founded the band as a straight metal band but, shortly after, asked violinist Anna to join them to experiment with more folky tunes. Then in the years that lead to our first album 'Zerrissen', a second violinist (Sebastian) and I on oboe joined the band and Timo developed his aggressive vocal style. We also played our first tour back then. I'd say that was the period when we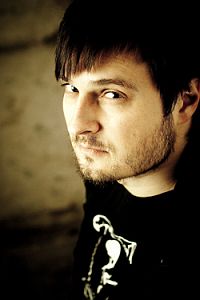 found the basic foundation of our musical style. For the tours with HAGGARD promoting 'Zerrissen' we looked for a stronger guitar sound so we asked Felix to join as second guitarist.
Timo
:
In this time Anne (violin) also joined the band. So the new "seven piece of shit" like Jogo always calls the band was formed.
Florian
:
More touring followed the release of our EP 'Der tolle Mensch', including a tour through south-eastern Europe. Most recently, Chriz was working with us on cello during the production of the new album 'Musik über Niederung und Verderben', and we liked that so much that he is now also part of the band and playing with us on live shows.
RoD
: There are a lot of medieval based bands around, IN EXTREMO, SUBWAY TO SALLY etc. What made you decide to try a slightly different format than one which has obviously been very successful for other bands in that genre, since you've incorporated a lot more diversity into what you do than some?
Chriz
:
To be honest, we never intended to get medieval at all. The first idea was a metal band making use of a violin, like MY DYING BRIDE did. Then, Florian appeared with his oboe. We told him that this wasn't a violin and he agreed on that, but decided to stay anyway. A second violin joined in, too. And then there was me and my cello. So we had the situation of four Metal musicians and four classical instrumentalists. The idea to mix both elements in a different way than bands that only add one exotic instrument to a Metal line-up was almost self-evident. Personally, I like the medieval scene, but it wasn't that influential to us. I was inspired by bands like the INCHTABOKATABLES or earlier LETZTE INSTANZ, as a cello player obviously by APOCALYPTICA. As for the band, the concept of HAGGARD to form a metal orchestra was also very interesting. That's way closer to our vision than a bunch of bagpipers in fur and leather clothing.
RoD
: Does your increasing success matter to you per se, or are you more involved purely for the love of the music?
Chriz
:
It's hard to make a choice between those two aspects. They are always linked to a certain degree and which outweighs the other often depends on the situation. I'd say the love of the music is the basis. It was the initial aspect and it's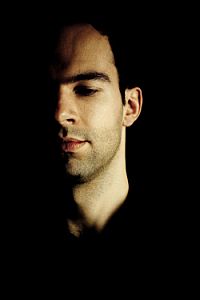 always there, while success becomes more or less obvious due to certain experiences. You feel success after a good show and that's very important of cause. You feel good, when a magazine features the band or when you see someone wear your T-Shirt. Maybe these moments are necessary to keep the love for music strong enough to make us carry on.
RoD
: What would you be if you weren't musicians?
Florian
:
That is hard to imagine. Most of us have day jobs, so I guess we'd be doing more of those, but music is so important to me that I can't imagine not making music of any form. Even if the band would split up at some point, I'd still play in classical ensembles - or learn the saxophone and play Ska for a change.
RoD
: You tour fairly extensively. Is that something you really enjoy or do you prefer studio work?
Chriz
:
It's always intriguing to witness how a song grows from a drum-track to a whole piece of music in the studio. And it's fantastic to see a pack of CDs on the table that contain your ideas. But nothing beats getting on stage and performing the music. It is special because you get a firsthand feedback from the audience. It is also special, because of the interaction between the band members. I'm not talking about any spectacular stage-action, but the feeling of playing together differs a lot if you compare a rehearsal-room or studio-setting to a live-show. Moreover, being on the road as a collective is an important experience for a band. You find more time to meet as individuals, not only as musicians and you hopefully become aware of the fact that the band works as a unity, where everyone adds his own strong points.
RoD
: 'Musik über Niedergang & Verderben' was recently released. Can you explain to us the creative process involved in recording such a work. How long did it take and was it an easy process or more arduous?
Florian
:
When we go into the studio, we like to have our songs pretty much finished. So we usually write the songs at home in the rehearsal room and also test play them live a few times. There is a lot of changing here and there, so it takes a while until we're really satisfied with a song. In the studio, we than can focus on detail. We recorded 'Musik über Niedergang &Verderben' at the Klangschmiede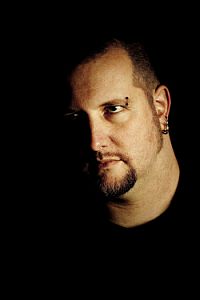 Studio of Markus Stock (The Vision Bleak, Empyrium), and we really liked working with him. It was a totally relaxed atmosphere, and we loved the way he added a natural touch to the recording.
RoD
: Who would you most like to collaborate with in the world (alive or dead)?
Chriz
:
That's hard to say. Personally I would choose to play cello for PJ Harvey. If I could reanimate someone: why not take Kurt Weill and cooperate on a Chamber music core drama? Something unmasking capitalistic terrorism, something showing people that the end of the world can still make for a good party. To take something more realistic: It would sure be fun to figure out an acoustic set involving some more classical instrumentation…
RoD
: What are you upcoming plans?
Florian
:
At the moment we're promoting our new album 'Musik über Niedergang & Verderben'. For doing this, we will also be back on tour in the fall. We will play with HAGGARD and TANZWUT for some shows in September and December, and we're also talking to another German medieval rock band about joining them on tour, but this is not quite confirmed yet, so stay tuned for more news on that.
RoD
: Can you tell our readers something interesting about yourselves that they might not know?
Timo
:
There is nothing interesting to know about the persons playing at REMEMBER TWILIGHT (sorry). We are boring! But hopefully we make interesting music. So check it out!
{jos_sb_discuss:21}