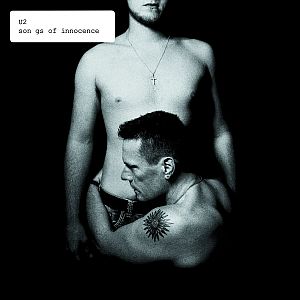 Artist: U2
Title: Songs Of Innocence
Genre: Rock / New Wave
Release Date: 10th October 2014
Label: Island/ Universal
Album Review

I won't talk about the Apple thing, the free delivery on iTunes customers of the album for free or any marketing crap. Enough was said and wrote about it. If some people are dumb enough not to see in this approach a new way of distributing music, let them accept to be brainwashed by publicity for cars and coca cola in their mail box, on every internet site, every television and radio channels, everywhere in the streets... and stand up against a band that just offer them MUSIC... So be it. There's nothing left to do about them... So? What about those songs inspired by innocence?
The album opens with the powerful brand new single, 'The Miracle (of Joey Ramone)'. As indicated in the title, a tribute to the RAMONES, the first musical awakening of Bono and his mates ("we were pilgrims on our way"), consistent with the tradition of strong opener track in every U2 album. Distorted guitars clearly remind of 'Achtung Baby'. The Edge's "Oh Oh" will certainly be some great stadium's sing along anthem. 'Every Breaking Wave' was played a couple of time on the previous tour (YES, successful bands CAN play unreleased tracks to 50,000's capacity stadium on tour) but in an early different version... a song that has nothing to do with innocence, much more about adult relationships and the damages of time - A typical U2 ballad.
On 'California (There Is No End to Love)', they pay tribute to the BEACH BOYS from the very first seconds and the multi layered vocals. The band remembers their first trip to California ("better than in the movies, and it was just the airport" recalls the band in the booklet) on this uplifting song. 'Song for Someone' is another classic U2 mid tempo love song, reminding a bit of 'Walk On', Built gradually from acoustic to uplifting full power. 'Iris' is a beautiful tribute to Bono's mother and U2 is now at full power. A clever mix between 'Where The Streets...' and 'Blind City' with this typical rhythm guitar full of delays and reverb. Since 'Boy' and 'October', Bono never sang directly about his mother's loss ('I will follow' and 'Tomorrow ')... interesting to hear it from a grown man perspective: "the ache in my heart... is so much part of who I am."
'Volcano' to me is the switch of the album, where U2 passes a higher level and experiments more after having their fans in the comfort zone - strongly bass-driven, a song about anger ("Volcano, something in you wants to blow"), a lot of effects in the voices with, once again, multiple layers of backing vocals. 'Raised By Wolves' is clearly one of the outstanding track of those 'Songs Of Innocence'. Sampled vocals as rhythm elements, lower tone of Bono, typical 80's Edge guitar sound for this song about bomb explosion in Dublin, close to their home. An Irish artist will always remain Irish on top of everything. The one who criticize Bono for his political involvement since almost 40 years never understood that point. Those guys were raised by one of the bloodiest civil war that ever happened in Europe. It's just in their DNA. And this song, independently from its political theme is mind blowing.
A theme confirmed by the following 'Cedarwood Road': "It Was A Warzone In My Teens" sings Bono on a song that sometimes reminds of 'The Fly' and its heavy guitar riffs and 'Electric Storm' for the synth lines at the end of the song. 'Sleep Like A Baby Tonight' is essentially driven by an arpeggiated synth bass and for the first minute of so, you would almost expect them to turn into an Irish version of KRAFTWERK. They smartly introduce some choir layers and typical U2 ballad elements and the Zooropa Style of Bono's falsetto. On 'This Is Where You Can Reach Me Now', after THE RAMONES and THE BEACH BOYS, it's time to pay tribute to THE CLASH, A song about their feelings after attending for the first time to one of their gig in 1977 - a time where, yes, making music was often being a soldier on a mission. Another rather uplifting song! And the album ends up on 'The Troubles', a superb ballad with the haunting female vocal (by the Swedish singer Lykke Li) repeating "somebody stepped inside your soul". A song about redemption!
To sum it up? U2 has nothing to prove anymore. Those who are still waiting for U2 to reinvent themselves in 2014 will have to wait again. What do they expect? U2 doing some Rap or Doom Metal? They do what they are the best at doing: U2! They invented their own style, they experimented strongly all over the 90's with 'Achtung Baby', 'Zooropa', 'Passengers', 'Pop'... what more? It's pretty clear that since 2000's 'All That You Can Leave Behind', U2 went back to their style. So yes, there are always some differences in sounds, production, themes... Some songs like 'Sleeps Like A Baby Tonight' or the previous single (not included in the album) 'Invisible' bring some new textures and sounds, but U2 is U2 and does U2 like no one else. After almost 40 years of career, this is probably the best thing to do and fans all over the world seem to like it... while others will continue spitting on them. The album will be physically released in a couple of weeks with 3 or 4 additional tracks (maybe 'Invisible'?) and a 2nd CD with acoustic and/or alternative version. And this time, it will not be for free ;)
Tracklist

01. The Miracle (of Joey Ramone)
02. Every Breaking Wave
03. California (There Is No End to Love)
04. Song For Someone
05. Iris (Hold Me Close)
06. Volcano
07. Raised By Wolves
08. Cedarwood Road
09. Sleep Like A Baby Tonight
10. This Is Where You Can Reach Me Now
11. The Troubles
Line-up

Bono – Vocals
The Edge – Guitars, Keyboards
Adam Clayton – Bass
Larry Mullen Jr – Drums
Website

www.u2.com
Cover Picture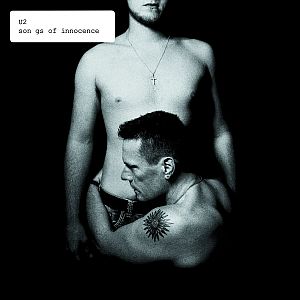 Rating

Music: 9
Sound: 10
Total: 9.5 / 10