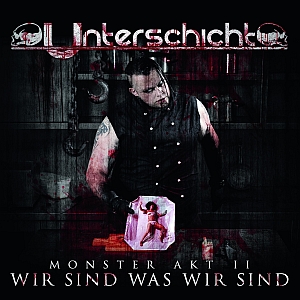 Artist: Unterschicht
Title: Monster Akt 2: Wir sind was wir sind
Genre: Dark Electro / Electronic / EBM / Industrial
Release Date: 9th January 2015
Label: Danse Macabre
Album Review

An intense listening experience beyond the industrial scale of what is possible. This group takes it to another level then back again with more powerful sounding levels. They have their own uniqueness in so many different ways with their riveting sound. There are elements of dark romantic Gothic industrial influences. Yet they stay true to their overall industrial focus. Amazing to hear the depth of industrial and dark electro nuances in this album.
'Kopfkino' seems like an introductory song to the whole album as if there is an epic journey to complete. 'Sandmann' starts our proactively taking you into the nether world of dreams and nightmares. 'Good and Evil' really gives you the sense of it all beckoning you to the dark side. 'Spiegel' starts out with brutal force hitting hard by breaking the glass between this world and the next. 'Pillen' wakes you up to reality with its pounding sounds and intricate waves of synth. 'Sohn' is in an industrial war again, it has fantastic romping beats that go all over the place. The perfect industrial dance song. 'Frieden' uses an unusual sound sample reminiscent of the beginning of a cinematic horror movie and gets even better as it goes along.
All the songs on this album are true to form and fans of this type of music will appreciate the complexity of it all. It will take a while to understand this complexity but this makes it all the more interesting to listen to the album over and over again. UNTERSCHICHT creates perfect music to dance to in the right type of alternative venue. A venue with a real attitude!
Tracklist

01. Kopfkino
02. Sandmann
03. Produkt
04. Du Bist Mein Monster
05. Mental Isolation
06. Good And Evil
07. Sohn
08. Spiegel
09. Pillen
10. Wir Sind Was Wir Sind
11. Seelenfresser
12. Ich Bleibe Hier
13. Falsche Braut
14. Frieden
Line-up

Sven Hegewald
Maria Fendler
Sascha Wohnig
Website

https://facebook.com/Unterschicht
Cover Picture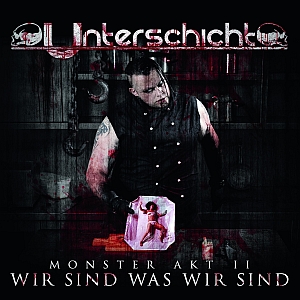 Rating

Music: 9
Sound: 9
Total: 9/ 10