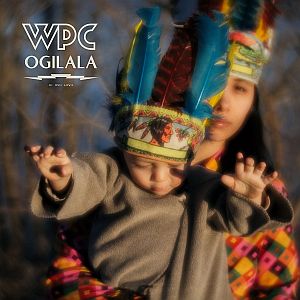 Artist: William Patrick Corgan
Title: Ogilala
Genre: Alt Rock
Release Date: 13th October 2017
Label: BMG
Album Review

Billy Corgan - for it is he, inexplicably opting to release an album under his full name - is nothing if not divisive. With a voice that absolutely defines love it or hate it, the "bald twat in a dress" (a quote by Sharon Osborne no less) steered SMASHING PUMPKINS to stadium-sized greatness before sinking it all in increasingly maudlin, self-obsessed music and dictatorial antics. There have been reunions, side projects and solo albums since with occasional flashes of genius and head-scratching blandness in equal measure. And here he is again, with 2017's 'Ogilala', refusing to go away.
Essentially an acoustic album, there are none of the Grunge/ Rock dynamics normally associated with Mr Corgan here, and it's a refreshing direction. The new-found vocal vibrato serves him well on the gentle strum and gorgeous melody of 'The Spaniards' or on the piano-led 'Aeronaut', subtle, subdued and seductive. A wash of violins fleshes out 'Schiloh'. It's pleasant enough though not hugely memorable, whereas 'Manarynne' is a strong yet truly beautiful ballad. Hard to believe this is the man who spat out "Despite all my rage, I am still just a rat in a cage" - he sounds very much at ease with both himself and the outside world on much of 'Ogilala'. Ah time! The great leveller!
There are few weak moments here. Opener 'Zowie' sets the tone for the album, it's short and perfectly formed, and even the falsetto doesn't sound strained or out of place. The occasionally shrill 'Half Life Of An Autodidact' is a pacier affair, bouncing around on a bar-stool, whereas the mellow pop of 'Amarinthe' is almost worryingly optimistic for a man who's default setting used to be utter misery. In fact there's barely a minor chord to be found throughout the album. Hurrah!
'Archer' concludes things wonderfully, a perfect kiss-off to an uplifting and surprisingly successful set of songs, from a performer clearly relaxed and content in his own skin. Perhaps he's already proved he's perfected the antagonistic musical dictator role, or perhaps this is just a blip and it will be back to business as usual next. But whatever - enjoy this odd but satisfying album as it quietly plays out a year that has been full of small yet unexpected surprises.
Tracklist

01. Zowie
02. Processional
03. The Spaniards
04. Aeronaut
05. The Long Goodbye
06. Half Life Of An Autodidact
07. Amarinthe
08. Antietam
09. Manarynne
10. Schiloh
11. Archer
Line-up

William Patrick Corgan
Website

www.ogilala.com / https://www.facebook.com/BillyCorgan
Cover Picture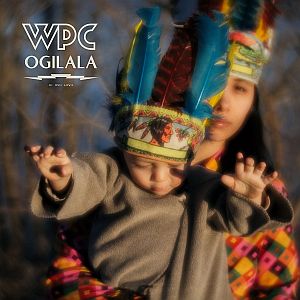 Rating

Music: 8
Sound: 8
Total: 8 / 10