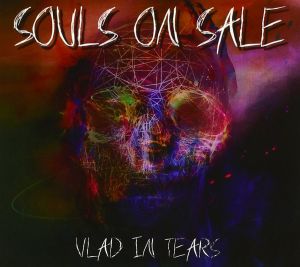 Artist: Vlad In Tears
Title: Souls On Sale
Genre: Dark Rock
Release Date: 15th December 2017
Label: Eternal Sound/ Membran
Album Review


Berlin-based Italians VLAD IN TEARS have seemingly made a career out of line-up tampering and being the eternal support-act, and despite festival appearances and headline shows along the way, have never quite made the same breakthrough as some of their contemporaries. Which is surprising, since they have several boots in several camps, their music a heady mix of gothic rock and alternative metal which ought to keep the masses happy.
Recent release 'Souls On Sale' wastes no time in grabbing your attention. No pretentious or scene-building introductions here. A few seconds of jittery, urgent drumming, a stab of guitar and 'Pray' gets stuck in, hurtling towards a chorus as good as anything THRIRTY SECONDS TO MARS have chucked out in the last few years. It's a competent, emotive rock song, completely avoiding anything resembling originality but all the better for it. There's always room for some good honest hand-wringing in Rock'n'Roll. 'Lovin'' is a sludgy bar-room slow-stomp, darkly sleazy and again weighing in heavily on a chorus that does its job brilliantly. And 'Bleed Me Dry' sounds like THE CULT trying to be dirty, bouncing along on a well-worn rock template. Singing "I'm getting so horny", though. Hmmmm. Just the wrong side of cringe I'm afraid.
At times the quest for the ultimate big song and big chorus leaves things flaccid and forgettable. 'How Do You Know' flaps its arms about a bit but not enough to attract attention, and 'Sorrow' gallops along valiantly enough but lags behind in the melody race. There are plenty of "Woah oh oh" moments on 'I Can't Get Over It' which will have the mobiles out in droves at shows, but there's that nagging THRITY SECOND TO MARS thing going on again though. Hope they've got good lawyers. The drama is ramped up on the change of pace 'Never Fear The Pain', although 'Save Me' is truly awful. The guitars are annoying, the mumbling verses a bit comedic and the chorus totally throw away. Patience is rewarded on finale 'Gone', where the grumbling, brooding, menacing atmosphere pours over expertly into a controlled and majestic chorus.
If consistency is the key here then at times it's lacking. Which is a pity because VLAD IN TEARS are capable of writing some killer tunes, and when it all works it works very well. A bit of trimming here and there and this would be a great album, instead it lurks too often near the mediocre mark, just occasionally nailing it head-on and reminding you how good rock music really should sound.
Tracklist

01. Pray
02. Lovin'
03. Bleed Me Dry
04. How Do You Know
05. The Devil Won't Take Me Home
06. Sorrow
07. I Can't Get Over It
08. Never Fear The Pain
09. Save Me
10. Gone
11. After The End – acoustic
Line-up
Kris Vlad - Vocals
Dario Vlad - Bass
Giovanni De Benedetto - Guitar
Cosmo Cadar - Drums
Website


http://vladintears.com / https://www.facebook.com/vladintearsofficial
Cover Picture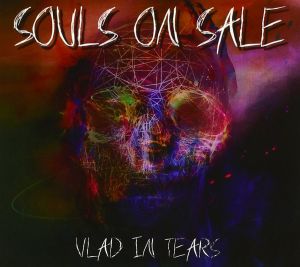 Rating

Music: 7
Sound: 7
Total: 7 / 10