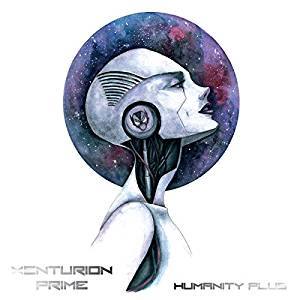 Artist: Xenturion Prime
Title: Humanity Plus
Genre: Synth Pop
Release Date: 3rd November 2017
Label: Progress Productions
Album Review

'Humanity Plus' is the 2nd album of XENTURION PRIME. Some of you might know Hasse and Bjørn from their earlier band CODE 64. We start with 'Artifact I' which is instrumental only but very spherical. Next up is 'Propulsion' which is very powerful and futuristic. The vocals fit perfect to the typical spacy sound. We continue very powerful with strong synths with 'Milestone' which keeps the strength and the vocals of Cathrine suit very well as well. Very close to what I expected. Track number four is 'Artifact II' and is starting with kind of ominous sounds like something big will happen. Next track is 'Bulldozer' and there comes very rough and bassy sound and vocals are very industrial like in parts. Song number six is 'Revoltage' keeping the Industrial sound and mixing it with great synths.
We have, so far, no time to relax. All songs are very powerful and that one comes with great vocoder effects and pairs well known Synth sounds with Industrial elements. 'Artifact III' slows it all down a bit and it is an instrumental song, which I guessed. Next up is 'Vimana' and this brings us some really good Synth elements in the starts and leads us to some harder sounds. No vocals just a few samples in it. Song number nine is 'Departed' which is starting slow and is the ballad of 'Humanity Plus'. It brings us good vocals (why need always a vocoder?) with great piano. Now there is 'Artifact IV' instrumental song with slow and spherical sounds which is sounding great. Number eleven is 'Neoexogenesis' and is bringing us back to powerful and danceable songs with nice vocals. Exactly the right thing after the slower parts! Last track is 'Traveler' and is starting with female vocals and mixed with great fitting Synth sounds and is a typical Synth Pop track.
All in all, a cool album and for those who liked CODE 64 those will love XENTHURION PRIME.
Tracklist

01. Artifact I
02. Propulsion
03. Milestone
04. Artifact II
05. Bulldozer
06. Revoltage
07. Artifact III
08. Vimana
09. Departed
10. Artifact IV
11. Neoexogenesis
12. Traveler
Line-up

Hasse Mattsson
Bjørn Marius Borg
Cathrine Räisänen Andersen
Website

http://www.xenturionprime.com / https://www.facebook.com/xenturionprime/
Cover Picture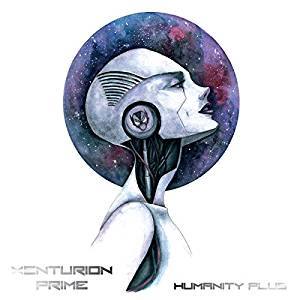 Rating

Music: 7
Sound: 7
Total: 7 / 10