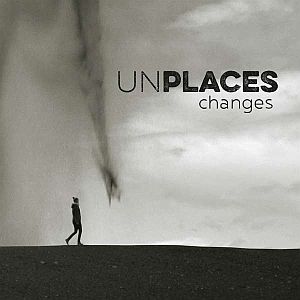 Artist: Unplaces
Title: Changes
Genre: Electro / Wave / Post-Rock / Indie
Release Date: 1st June 2018
Label: Tangrami Records
Album Review

The three musicians, also known as UNPLACES, from Bochum and Hannover create an unique mix of Rock, Minimal, Electro and Wave on their recent release, 'Changes'. The band, formerly known as NRT, exists since 2012.
'Utopian Dream', the first song of the album, is a very surprising, yet well balanced harmonic mix of hard guitars and spherical synth sounds, highlighted by the unearthly voice of Dorette Gonschorek. The songs on the album create a hypnotic atmosphere that covers the whole release. 'Changes', the title song, is a more vibrant creation that is definitely mostly on the electronic and synth side of the musical spectrum. The electronic details are playing around and creating a new atmosphere around each song, while the voice of Dorette is totally down to earth on the one hand, but gives the tracks all the melancholic and faraway appearance on the other hand. 'The Left Behind' is a song that shows that very well.
UNPLACES used their new release to record their cover version of the very well-known hit song 'Such A Shame' by TALK TALK. The UNPLACES version is a bit slowed down at the beginning, but actually not that far away from the original. If you expect something very different: you will be wrong here. But if you like to listen to the small details that are different and leave their mark on the song - there you go. Especially the guitars and drums give the song a fresh sound and the trumpet that the band is using not just here is another little surprise.
When to listen to this album? On a Sunday afternoon, just lying on your couch and watching your thoughts flying by. Close your eyes. Breath. Let it go…
Tracklist
01. Utopian Dream
02. Escape
03. Changes
04. The Left Behind
05. Lost In Space
06. Such A Shame
07. Reset
08. Downshifting
09. Insight
10. Mister Bot
11. Freedom
12. Pseudo Reality
13. Against Ourselves
14. Open End
Line-up

Dorette Gonschorek - Vocals, guitar, trumpet, programming
Petra Franetzki - Bass
Daniel Fasold - Drums
Website

https://www.unplaces.de / https://www.facebook.com/Unplaces
Cover Picture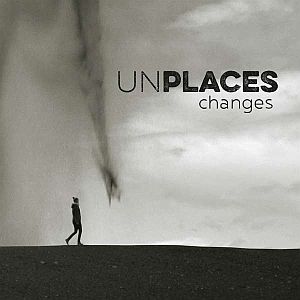 Rating

Music: 8
Sound: 9
Total: 8.5 / 10