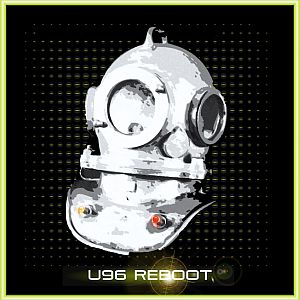 Artist: U96
Title: Reboot
Genre: Dance / Electronic
Release Date: 29th June 2018
Label: UNLTD Recordings
Album Review

We all know U96 from the 90ies as project of Alex Christensen and the hits like 'Das Boot'. Now the project is back with Ingo Hauss and Hayo Lewerentz. After more than 10 years comes now the new album 'Reboot' with two CDs.
Let's start with the first CD now. First track is an instrumental 'Intro' which starts with some mystical sounds going directly over to 2nd track, 'Angels', which features Soul singer Terri B! This song is typical 90ies style like 2 UNLIMITED or SNAP, in case you remember... 3rd track is 'F…Camera' which is also instrumental only; a very dark track with some harsh sounds. Track number four is 'Zukunftsmusik' featuring Wolfgang Flür who was part of famous band KRAFTWERK. So, it is no wonder that it reminds me on 'Das Model' or 'Autobahn'. Perfect Synth sounds! Next comes '60 Seconds' which starting like a typical Eurodance track but also very modern. It is a bit like they brought Eurodance into the year 2018. Next track is 'Monkeys' and is starting with some cool melodies and synths paired with some nice samples.
'Contact Machines' is beginning with some harsher beats and strong synths. On one hand it sounds like you could do your sports to it but lyrics are different… It is a very powerful track with stylish synths. Next track is 'I say Brain'. That track is starting with some mysterious sounds and samples slowly going over into a danceable, cool melody. I am missing someone who is singing a bit. 'Losing Our Time' directly starts with urging and powerful sounds and is reminding me a little bit of FADERHEAD with its melodic but still massive sounds and techno-like feel. Song number ten is 'Timelapse', bringing you down after that harsh track before. Instrumental only track with some nice synthies in it but that's it. Number eleven is 'Hildebrandtslied' which brings Wolfgang Flür back and with him come the flawless synthesizer sounds and spherical melodies.
Next track is 'Quo Vadis' and is bringing us another well-known musician. It features Joachim Witt ('Die Flut'). That song is bringing us back the darkness and with it comes the melancholy I expected from Joachim Witt. It is also very melodic. So far, my favourite song! Next one is 'Heart of Light' and it is another instrumental song with some samples in it, a Techno-like track. 'Supernatural' as next track is kind of experimental in sounds but has on the other hand a great melody and vocals, even though there is a distorted voice. Song number fifteen is 'Snow Brain'. This song is a chilling track with distorted vocals as well. 'Another World' is starting with flawless and clean synthesizers going over to a nice melody. It is instrumental only. Last track of CD number one is 'Art Of Reboot' and that song is starting with some samples and clean electronic sounds paired with synthesizer melodies.
The album comes with a second CD. First track of the bonus CD is 'Blood of the Rose' and brings us a very nice female voice and cool arranged melodies. The Dance sound is back with a preference to Techno or House. Song number two is 'Dark Matter' which is starting stronger and is hiding some spherical sounds and voices in its middle. Danceable chorus we have also. Nice track! Song number three is 'Human Cosmic (Original Bonus Version)' which comes with some harsh melodies but also with rhythmic, melodic parts. Next song is 'Run With It' which is typical for the whole album - distorted voice, some nice melodies and harder beats. 'Planet Earth' is starting with an easy melody but hides some ear candy in its chorus. Song number six is called 'Abhörstation'. That track is a spherical and chilling instrumental song. Next comes 'Zukunftsmusik (Antenna Remix)', still my favourite song of the album remixed. Last song is 'Human Cosmic'. In that version it is my 2nd favourite. Nice vocals paired with nice melodies.
All in all a nice long-player but I expected a bit more under that name. People who listen to lots of instrumental electronic music will like it!
Tracklist

CD1

01. Intro
02. Angels (Feat. Terri B!)
03. F......Camera
04. Zukunftsmusik (Feat. Wolfgang Flür)
05. 60 Seconds
06. Monkeys
07. Contact Machines
08. I Say Brain
09. Losing Our Time
10. Timelapse
11. Hildebrandtslied (Feat. Wolfgang Flür)
12. Quo Vadis (Feat. Joachim Witt)
13. Heart Of Light
14. Supernatural
15. Snow Brain
16. Another World
17. Art Of Reboot
CD2

01. Blood Of The Rose
02. Dark Matter
03. Humanic Cosmic
04. Run With It
05. Planet Earth
06. Abhörstation
07. Zukunftsmusik (Radar Remix)
08. Human Cosmic (Original Remix)
Line-up

Ingo Hauss
Hayo Lewerentz
Website

https://www.facebook.com/U96reboot/
Cover Picture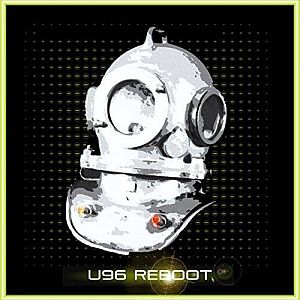 Rating

Music: 8
Sound: 6
Total: 7 / 10