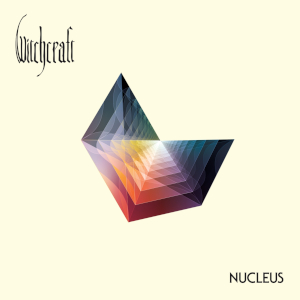 Artist: Witchcraft
Title: Nucleus
Genre: Classic Rock / Doom
Release Date: 15th January 2016
Label: Nuclear Blast
Album Review

All hail Sweden, sometimes I come to think that I would be pretty lost without this beautiful country that is constantly generating awesome records and bands. WITCHCRAFT is well known to fans of retro bands but it cannot be stated enough that those guys really know what they are doing in their segment. Formed in the year 2000 as a means to record a tribute to PENTAGRAM's Bobby Liebling and Roky Erickson. The 'No Angel or Demon' single was released in 2002 by Primitive Art Records, which caught the ear of Lee Dorrian's label Rise Above Records, who quickly signed them. Soon there was only one direction: up. In 2016 the band released 'Nucleus' which I have the pleasure to review now.
The first songs vary from straight rockers to dreamy and slightly psychedelic little journeys. I really appreciate the sound itself and the mixing in particular while Pelander's voice is always specious it never pushes to the front (always loud enough but never too loud). The overall composition sometimes reminds me of THE DOORS and sometimes I feel reminded to LED ZEPPELIN and all the time WITCHCRAFT never loses track of being themselves and sounding like themselves, nice. Paradoxically it's a record you can relax very good while listening despite the high energy level of some songs it never agitates. This reminds me to re-listen to the records I already own of WITCHCRAFT and maybe buy the stuff I missed (including merch of course, an addiction is an addiction).
So if you like music that is good to chill to and maybe enjoy a cold beverage to I can only advice you to check out WITCHCRAFT right now and thank me later...
Tracklist

01. Malstroem
02. Theory Of Consequence
03. The Outcast
04. Nucleus
05. An Exorcism Of Doubts
06. The Obsessed
07. To Transcend Bitterness
08. Helpless
09. Breakdown
Line-up

Magnus Pelander - Vocals, guitar
Tobias Anger - Bass
Rage Widerberg - Drums
Website

www.witchcraftswe.com / www.facebook.com/witchcraft
Cover Picture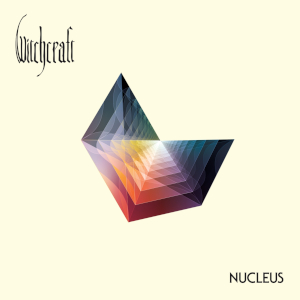 Rating

Sound: 8
Music: 8
Total: 8 / 10