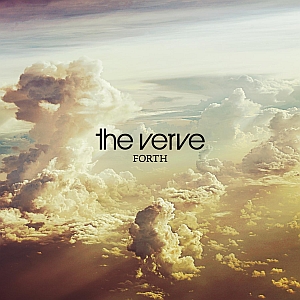 Title: Forth
Artist: The Verve
Genre: Britpop / Indie Rock
Release Date: 22nd August 2008
Label: Parlophone
Album Review

It's ten years since the British formation THE VERVE announced their definitive end and until 2007 it seemed we'd never hear anything from them again, but things never turn out the way you expect and in June 2007, the band declared their reunion (again) and that they'd go on tour and produce a new album as well; and this new album is 'Forth'.
Well, you can start an album calm; or with power. 'Sit and Wonder' has something from both worlds. First there's the vital drumming and Nick McCabe's frisky guitar part, conveying a certain power and then there's a fragile threat of melancholy flying around, finding its echo in Ashcroft's emotive vocals. A concise, distinct vocal gadget and a pithy chorus "Love is Noise, Love is Pain, Love is this blues that I'm singing again". Only two requirements for a potential single, but also the other package has to fit; and in this case it does. A bit faster in the drumming and some tiny sound layers in the background mixed with spherical guitar play and the result is 'Love is Noise'. I always say that you can never have too much melancholy in a song and zapp... with 'Rather Be' comes a balladry track around the corner, preluded and carried by the combined beauty of piano and strings, but it also bears a hopeful if not happy spirit at the same time "I'd rather be here than be anywhere, is there anywhere better than here?" 'Judas' is an atmospheric Britpop gem in the best sense and through the sparkling guitar sounds of the mid-tempo number you can hear a breeze of COLDPLAY coming through or am I wrong? Then, suddenly, in the middle, a gentle rebellion of the rhythm, swelling up guitar work, just to return to the old dreamy easiness. If it's something you can't say than that the guys have nothing up their sleeves. 'Numbness' comes in quite reduced, with a touch of blues and a pinch of Soul, kind of relaxed and it's a cool piece.
For me 'I See Houses' is like a journey, a journey that goes nowhere because it always leads you back to the place, you've started from "I get this feeling that I've been here before" and you're asking yourself "How many lives will I waste, how many tears must I taste to find my freedom". This journey is musically embellished with lightly melancholic strings and a wonderful piano play with just subtle guitar stake, very restrained as if everything centre's upon providing the perfect soil for Ashcroft's bitter-sweet (no, not symphony) lyrics. The next track is called 'Noise Epic' and the title says it all. It's the longest track on 'Forth' and surely it's the most unpredictable. It's like a live recorded jam that develops in unforeseen ways. First it's clean Indie Rock, the drums, the guitar work, the chant, everything fits in for a while and then it kind of erupts into something else, into a racing monstrosity, other tan it's follow-up 'Valium Skies' that, if you really wanted to find a term to describe the mood, would be labelled as sort of "romantic", everything is painted in brighter colours in that down-tempo song. It's just like a gleam of sunlight, breaking through a thick blanket of clouds. 'Columbo' on the other hand, is a bit like a psychedelic trip, somehow everything floats and don't call me nuts, but I always have to think of Billy Idol, when I hear the vocals. Simon's bass play is quite dominant here and I think that's a pretty cool thing. Quite suddenly, the tempo shifts and a sonic carpet of interwoven guitars unfold in the background. With 'Appalachian Springs' we've sadly reached the end of our little journey through 'Forth' yet it's a beautiful, emotional ending that slow solemn song provides, which is harbouring a deep subliminal power after all.
I guess no one really thought it would happen, but it did. THE VERVE comes back and with 'Forth' they present an album that sounds as if they've never been away. We can only hope that things won't go the same way as they did in the past and that id doesn't take another 10 years for the band to come back together and record a new album
Tracklist

01. Sit and Wonder – 6:51
02. Love is Noise – 5:29
03. Rather be – 5:38
04. Judas – 6:18
05. Numbness – 6:34
06. I see Houses – 5:37
07. Noise Epic – 8:14
08. Valium Skies – 4:31
09. Columbo – 7:30
10. Appalachian Springs – 7:34
Line-up

Richard Ashcroft – Vocals, Guitar
Nick McCabe – Lead Guitar, Synths
Simon Jones - Bass
Peter Salisbury - Drums
Website

http://www.theverve.co.uk/
/
http://www.myspace.com/theverve
Cover Picture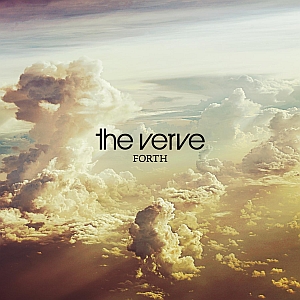 Rating

Music: 9
Sound: 9
Extras: -
Total: 9