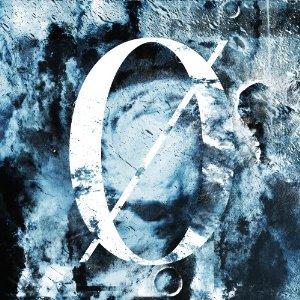 Title: Disambiguation
Artist: Underoath
Genre: Metalcore/ Post Hardcore
Release Date: 19th November 2010
Label: Roadrunner Records
Album Review
UNDEROATH is one of America's leading Christian metalcore bands alongside DEMON HUNTER, NORMA JEAN, and LIVING SACRIFICE. Over the past the band has gotten quite a bit of praise and criticism for its tendency to lean towards scream-o territory and tendency to sound like whining, emo indie-core musicians. Despite this, UNDEROATH have continued to stick to their musical pattern album after album, and for every fan that complained about ten more supported them by going to the show or buying an album. 'Disambiguation' is their seventh album, only this time both supporters and rejecters may find this their best offering yet. With a replacement drummer and a slightly new direction, the band's ability to make their message more clear without diluting it musically is extremely commendable.
With the addition of Daniel Davison on drums and guitarist Timothy McTague performing the clean vocals, listeners should expect a slightly different sound. Vocalist Spencer Chamberlin also has seemed to mature over the brief two year respite between albums. As a whole, the band has adopted a hardcore sound- thicker and more crushing- along with their metalcore/ scream-o style. The music chugs and crunches along with melodic bits on the opening track 'In Division'. Chamberlin's vocals have a much more throaty sound to them, which eliminates any complaints about "whininess" As for McTague's clean vocals, they stand out on their own, but especially are effective when they are faded out and echoing such as on 'Catch Me Catching Myself'.
This helps demonstrate the post-rock elements that UNDEROATH are starting to incorporate. 'Illuminator' is a downright aggressive piece that will tear into the hearts and minds of anyone who listens to it… in a good way. 'Reversal' is strangely distorted and wild. It takes a keen ear to really appreciate the post-rock elements here, especially since the vocals are so hard to hear as they are shrouded by the guitar. Finally, there's 'Incompletion', which features some of the best clean vocal work by McTague and excellent drum rhythms with Davison along with Grant Brandall's bass work. Sadly overall through the album, the keyboards that are usually performed by Christopher Dudley are absent throughout 'Disambiguation', but one can hear a bit on this track.
One could certainly say that UNDEROATH have really jumped the gun with this album and stepped into more post-rock/hardcore territory along the lines of BETWEEN THE BURIED AND ME, instead of staying lumped into the whole NORMA JEAN metalcore category. But this has been the biggest and best step the band has taken so far in their entire music career. The shift in sound opens a whole new door and access to more fans so their music doesn't feel as restricted. The messages in their lyrics are just as allegorical and can be taken in any way- not just Christian. They've certainly gotten more aggressive and ballsier, but their good intentions have not left them in the least.
Tracklist
01. In Division - 3:58
02. Catch Myself Catching Myself - 3:29
03. Paper Lung - 4:11
04. Illuminator - 3:10
05. Driftwood - 3:00
06. A Divine Eradication - 3:16
07. Who Will Guard the Guardians? - 3:52
08. Reversal - 1:43
09. Vacant Mouth - 3:53
10. My Deteriorating Incline - 3:33
11. In Completion - 4:20
Line-Up
Grant Brandell - Bass Guitar
Spencer Chamberlain - Vocals
Daniel Davison - Drums, Percussion
Christopher Allen Dudley - Keyboard, Programming
Timothy Francis Mctague - Lead Guitar
James Smith - Rhythm Guitar
Website
http://www.myspace.com/underoath
Cover Picture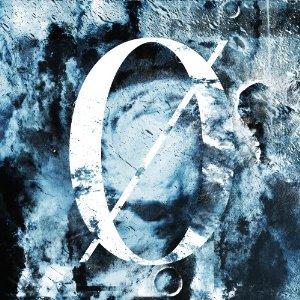 Rating
Music: 8
Sound: 9
Extras: -
Total: 8.5 / 10
{jos_sb_discuss:19}