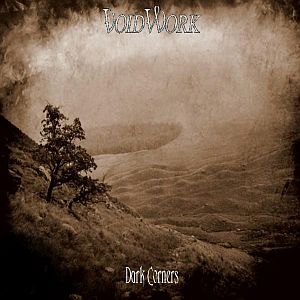 Artist: VoidWork
Title: Dark Corners
Genre: Ambient
Release Date: 12th December 2010
Label: Digital Release / Self
Album Review

VOIDWORK is a musical project masterminded by Xavier, who creates soundscapes that match horror influences in literature of past century - works of H.P. Lovecraft, Arthur Machen, Edgar Allan Poe amongst others, and which recreate the atmosphere of contemporary horror cinema also. Apart from VOIDWORK, Xavier is involved in several Doom / Black Metal and EBM bands. 'Dark corners' is a third and digital release available for free download and Xavier cites it as a dark contrast to the upcoming neoclassical 'Basement' LP on Rage In Eden label to be released next year.
The dark ambience is thick from the get go, with these 'Dark Corners' there is no way you can avoid the feeling of being transported right into some scary place all on your own, the music and its spatial feel will further make you feel chilled and cold as if you are engulfed by the eerie wind, sighs, echoes, muffled voices in the empty rooms or in 'the middle of nowhere' woods that are evoked so vividly. With the fifth song 'Damned' there will enter a sense of a presence, not to mention sounds of organ/harmonium and gently plucked guitar. 'Corroded' will bring in loud, distorted voices, audibly troubled and tortured to deepen the feeling you're no longer alone but surrounded by unknown and unknowable malevolence.
As the album progresses the experimental nature embalms itself with more pronounced classical music touches - which works superbly, be it just the piano accompanied by heavy strings in the background in 'Bleeding Out' or the mournful violin in 'Nocturnal Apparition'. The highlight for me was the (bonus) song that follows it 'Patterns of Pain' - the ambient marries the classical here, the voice starts singing, the lyrics are poetic, to me they have more than Poesque feel but also a touch of Baudelaire. With this song the hair raising horror also stops, here is the melancholy and sorrowful aftermath. The last 'Electric Ritual' picks up on some Electro thread, a strangely more upbeat track, but still very dark composition. The echoing wicked laugh will leave you with the feeling you're not exactly getting out without consequences.
If you want to pick an ambient album to relax and let your mind be soothed this is not going to be your thing, but if you enjoy avant-garde music evocative of some darkest pages of literature, paintings of Francis Bacon and Hieronymus Bosch, the feeling of being on tenterhooks and enjoying the exciting in fear, this is your call for sure, an excellent and captivating album in such a case.
Tracklist

01. Godless Summer Sky - 2.54
02. Seclusion Part I 4.45
03. The Tomb – 3.50
04. Seclusion – Part II – 4.43
05. Damned – 2.03
06. Corroded – 4.36
07. Sickness – 3.24
08. Seclusion Part III – 2.47
09. Grim Glory of the Old Ones – 4.25
10. Bleeding Out – 3.12
11. Plaguelands – 3.03
12. Nocturnal Apparition – 2.03
13. Bonus: Patterns of Pain – 2.52
14. Bonus: Electric Ritual – 3.18
Line-up

Xavier – all music (Keyboard, guitar, bass, etc), lyrics, vocals
Websites

http://voidwork.bandcamp.com/album/dark-corners
/
http://www.voidwork.com/
/
www.myspace.com/voidwork
Cover Picture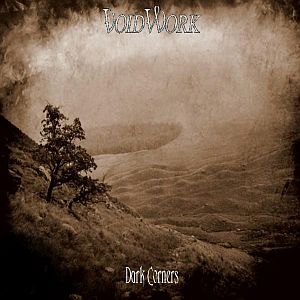 Rating

Music: 8
Sound: 8
Total: 8/10
{jos_sb_discuss:19}