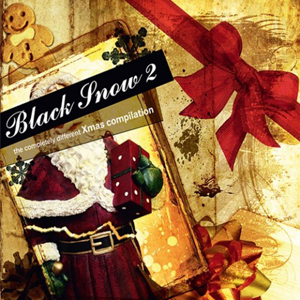 Artist: Various Artists
Title: BLACK SNOW 2 - the completely different Xmas compilation
Genre: Electronic / Industrial / Gothic
Release Date: 12th November 2010
Label: BlackRain
Album Review
"Ho ho ho"! It's winter time and snowy a little bit gloomy, but still magical atmosphere is already all around us. Winter holidays are coming really soon and now it's a perfect time for searching and buying little sweet (or not so little and not so sweet) presents to all your dearest friends and family members. No doubt, a music CD could be one of the best presents for Xmas (if you going to celebrate it, of course). And BlackRain label presents to all dark music fans a special present - 'BLACK SNOW 2 - the completely different Xmas compilation' - which was released on 12th November.
It's not hard to guess that all songs on that CD dedicated to that winter holiday. But you won't find presence here of its tradition merry spirit. Black snow falls only on Black Xmas! Gloom, melancholy and sarcasm - main sides of that compilation. The variety of artists and songs styles are really impressing. For example, you can find here legendary LEAETHER STRIP with their 'It Happened On Christmas Day', song's lyrics mostly remind me of some kind of Scandinavian spooky fairytale and a little bit folk melody makes that impression even stronger. Also there are a couple of Darkwave tracks and, of course, there are lots of danceable compositions like CEDIGGEST 'AntiChristmas' , V2A 'Christmas Day Virus' and FEINDFLUG... attention... with female vocals! Something really new to us, listeners!
I really hate to say that, but in my opinion there are more let downs on that compilation than good sides. For example, KILLED BY CANDY and TYSKE LUDDER could work more on improving their vocals. In a conclusion I would like to say that if you really do like Christmas and by the Christmas I mean not some sarcastic joke about Santa, but an actual holiday with hot wine and nice company then I would recommend you to skip this compilation at any cost, because four interesting acts can't save the day. But if Christmas for You means nothing and all You want is to have a drink... well... then this compilation might find itself useful as a background music for drinking games.
Tracklist
01. Jabberwock - Fragment 25
02. Killedbycandy - Tanz den Weihnachtsmann
03. ElectroXcentric - Santa Baby
04. Psyborg Corp - Angels we have Heard on High (ProtonIced Version)
05. Tyske Ludder - Weisse Weihnacht
06. Digital Factor - Bloody Christmas
07. Nude - Silent Night
08. V2A - Christmas Day Virus
09. CeDigest – Antichristmas
10. Leaether Strip - It Happened On Christmas Day
11. Atomic Neon - Winter In My Heart
12. Reliquary - Es ist ein Ros entsprungen
13. Feindflug feat. Sara Noxx - The Impossible Dream [Raachermannl Mixx]
Websites
http://www.blackrain.de
Cover Picture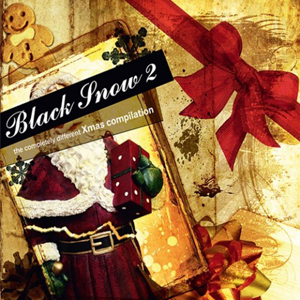 Rating
Music: 5
Sound: 7
Extras: -
Total: 6 / 10
{jos_sb_discuss:19}