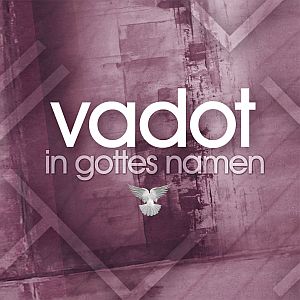 Artist: Vadot
Title: In Gottes Namen
Genre: Electronic
Release Date: 18th June 2010
Label: Unsigned
Album Review

VADOT is a German speaking band that cannot be pigeonholed. Every song sounds different and the instruments are really well-arranged. Nothing seems to be left on something's chance. All lyrics are containing different problems, starting from personal trouble and love ('Ohne Furcht') to the fights at the stock exchanges ('Ein Schritt Vor'). They include some samples from lyrics and poetry that sounds a bit strange to the harsh voice.
This is a debut album that will be not the last the band releases, I think. It sounds like a mix of "Neue deutsche Welle" with intelligent lyrics and new instruments. Electronic fans who also like LEAETHER STRIP or DAF should listen to it, even though they are not hard and fast enough to reach the clubs, I think. Also the weighting seems to be on the lyrics too, talking about fear and trouble with an dominant voice. Everything you hear will be electronic samples and beats. Some of them as fast and some of them quite harmonic. 'Vorbei', the last song of the album, is such an example for the last latter. Symphonic samples with nice high-heads.
The whole CD is nothing really new, nothing special but special enough to remember. In case of their first songs from 2006 till today, the two musicians needed nearly four years to produce this album. But they have published a few EPs and Compilation-Tracks for different albums, such as the Dark Spy, Sonic Seducer or Zillo. I don't know if this is good though. This record is something for those who like electronic music with ambitious content. In the end remains the question if this should be the first or last album, because it is too different, too different to be appropriate for the masses.
Tracklist

01. Falscher Glanz
02. Ein Schritt Vor
03. Die Schönste
04. Sonst Nichts
05. Ohne Furcht
06. Scheit Für Scheit
07. Junge Jungen
08. Kreuzfeuer
09. Vorbei
Line-up

Blaspherion – guitar & vocals
Lord Grond – drums
Raptus – Lead guitar & additional vocals
Website

http://www.vadot.de/
Cover Picture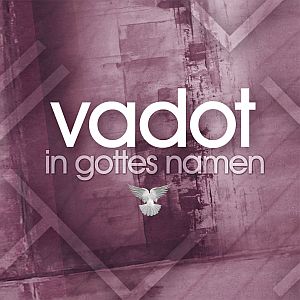 Rating

Music: 8
Sound: 7
Total: 7.5 / 10
{jos_sb_discuss:19}