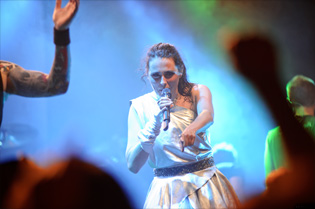 The Circus, Helsinki, Finland
27th July 2013
Within Temptation

Dutch symphonic metal band WITHIN TEMPTATION does not need much introduction. Perfected example of gothic-symphonic style with distinct vocals by Sharon del Adel made the band, perhaps, one of the recognizable in the whole genre. The latest album, 'The Unforgiving' from 2011, was a stylistic experiment that raised controversy; though for me personally the band made its biggest triumph on the 'Silent Force' release. The band makes staged music videos, often themed around some brutal crimes and their punishments by supernatural creatures, made of the band members. I'd guess it has to do with the concept of last album that was made after Steven O'Connell comic stories. Next album is well underway and due to release in autumn 2013, and lately WT went ahead both remixing other's band music and giving their music for re-processing. http://www.within-temptation.com / https://www.facebook.com/wtofficial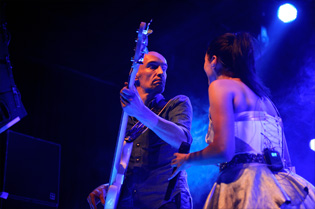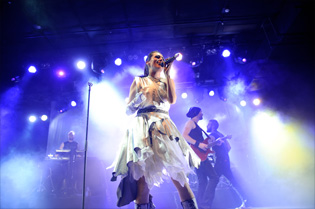 Music and Performance
The only thing that prevented this gig from being actually sold out is the MUSE concert the same day (a past WT gig was sold out two months in advance). Despite that and despite high price tickets the house was almost full and rather crowded. The band had no warm-up; the show started from a video intro, depicting some little scary-looking children brutally punishing an evil wrongdoer in a horror movie style. The show went ahead with 'Shot in the Dark' from the latest release, that was a great choice to put the crowd in right mood; WT is really good at that. Sharon was wearing some semi-long, apparently designer dress, very active onstage, although without any elaborated moves. First part of gig was the material from 'The Unforgiving' - a "wall of sound", complex, high-pitch, fast music.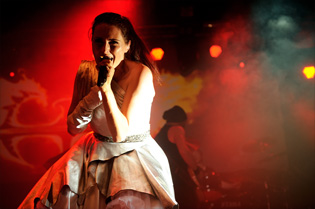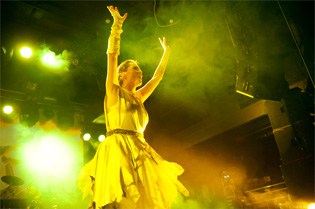 No wonder that their slow, deep-tone ballads, WT's signature songs from the 'Silent Force' were latter played to counterbalance these, as the recent material (unfortunately) lacks that dark timbre. Another video for 'Sinead' was displayed in the middle of the gig; cover for Lana del Rey's 'Summertime Sadness' appeared next to the end of show. So it went, interleaving last album and great hits of the best albums. The gig was not particularly long and lasted about 1.5 hours. Unmistakably, the reception was positive. There were, in particular, people from Russia that came just for the gig, wearing grey self-made T-shirts dedicated to this gig. On other hand, club again was too hot and the lights were largely messed up: it is hard to believe that the band won't bring a light technician but it seemed so. Resume: a well done concert, reasonable lengthy, but if the venue won't be that bad acclimatized and had betted lights during show, it could be better.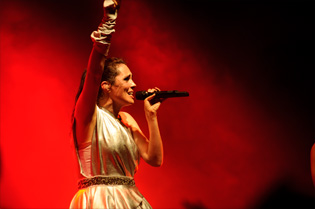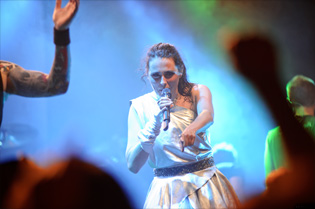 Setlist
01. Shot in the dark
02. In the middle of the night
03. Faster
04. Fire and Ice
05. Stand My Ground
06. Our Solemn hour
07. Ice Queen
08. Sinead
09. What Have You Done
10. Angels
11. Summertime Sadness (Lana del Rey cover)
12. Iron
---
13. See Who I am
14. Memories
15. Never Ending Story
16. Mother Earth

Rating
Music: 7
Performance: 7
Sound: 7
Light: 6
Total 6.8 / 10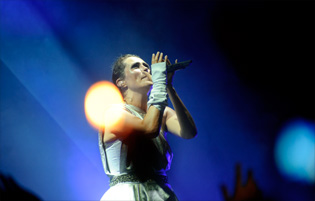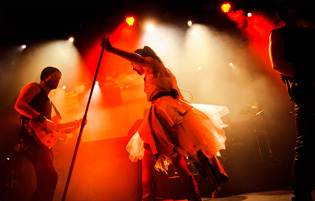 All pictures by Askar Ibragimov