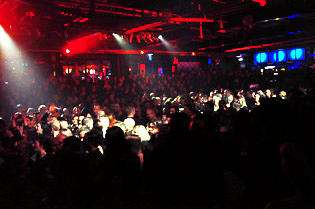 Backstage Werk, Munich, Germany
5th October 2013
VNV Nation - Transnational Tour

Over the years, it has become almost tradition: Every two years at the Oktoberfest in Munich, VNV NATION can be seen and heard again in the Bavarian metropolis, so also on this autumnal Saturday spoilt by rain. Already days before the tickets became rare and at the end the concert in the Backstage Werk was even sold out.


VNV NATION - what means 'Victory not Vengeance' - is an English-Irish Future-Pop band. The band was founded already in 1990. Their music is a mixture of Pop, Techno trance and orchestral influences. In 2011, their most successful album up to now, 'Automatic' which reached place 8 of the German Charts, was released. Unfortunately, the publication of their newest work 'Transnational' had to be postponed to 11th of October 2013. http://www.vnvnation.com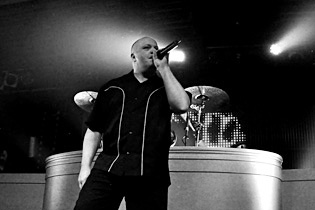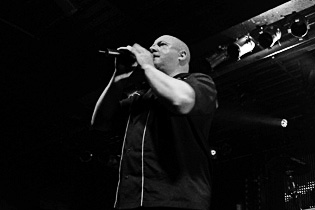 Music & Performance
Already some time before the show started the concert the hall was filled extremely well. The time up to the hotly desired appearance of VNV Nation was shortened by Krischan of ROTERSAND as DJ. In this manner the audience was warmed up quite nicely and in the best mood for that what should still follow in this evening. Then after 9:30 PM it was time: The lights went out and singer Ronan Harris appeared on stage with his band. Immediately he started the show with 'Retaliate', a song of the new album. But of course they also presented classics, as for example 'Illusion', 'Space & Time' or also 'Resolution' during their nearly 2-hours lasting presentation. And also 'Nova' and 'Perpetual' provided as additions for good mood.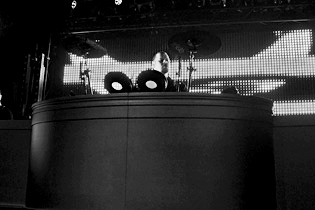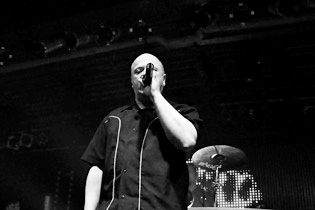 Between the songs, Ronan as usual wanted the audience to have fun, telling small stories and communicating with the crowd. However, instead of beer this year was the drink of his choice Scotch. A nice gesture in this evening was the donation of a T-shirt to the probably youngest fan, a 12-year-old boy. At the end it was an exceedingly successful concert evening with happy - even if to bathed in sweat - fans and a beaming Ronan Harris. Besides, the mood was not harmed by the fact that the set was a bit quieter and the stage was almost hidden in darkness.

Setlist
01. Retaliate
02. Sentinel
03. Chrome
04. Primary
05. Illusion
06. Everything
07. Space & Time
08. Tomorrow Never Comes
09. Further
10. Off Screen
11. Farthest Star
12. Resolution
---
13. Standing
14. Solitary
15. Control
---
16. Nova
17. Dark Angel
18. Perpetual

Rating
Music: 9
Performance: 8
Sound: 8
Light: 4
Total: 7.3 /10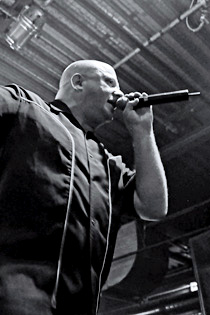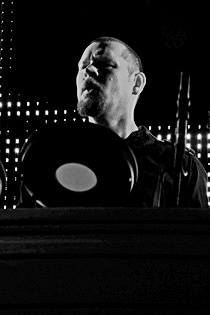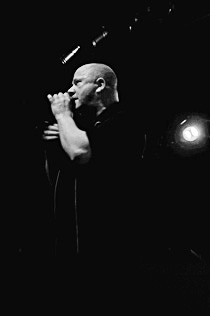 All pictures by Erika Knepper (This email address is being protected from spambots. You need JavaScript enabled to view it., www.facebook.com/erikaknepper)