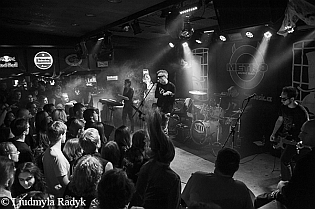 Metro Music Bar, Brno, Czech Republic
31st October 2015
XIII. Století

When I was living in Ukraine, in 2000s it was quite fancy when someone from my friends was bringing some new or pirated CDs with kind of "our" - means gothic - music. That's how I, in 2004, got my first XIII. STOLETI CD 'Ztraceni V Karpatech' (Eng. 'Lost in the Carpathians') as a gift from my good friend, who was every Castle Party festival-visitor. Dark and all-about-vampires lyrics, charming guitars, deep gothic-rock melodies, very understandable for me Czech language and, of course, the main song 'Elizabeth' that stuck so deeply and hard in my heart and mind. I was up to my eyes in this band. Time a little passed by and my second visit of Castle Party festival in Poland gave me a great chance to listen to this band on stage... and that was a marvellous experience! But my feelings told me that I should try more intimate version of their concerts - in some smaller venue.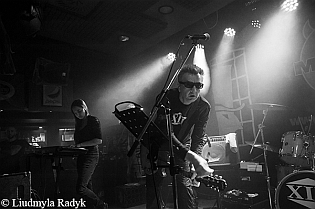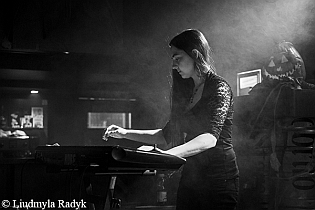 This year I received very unexpected proposal from my old friend who moved to Czech Republic in Brno, to join her and her husband to spend Halloween eve together, to remember some good old gothic times, put some make-up and rock as hell at XIII. STOLETI concert in little music pub! I couldn't say "no". Not the least, I'd like to check one of my favourite bands one more time in cosy small place. So, Halloween this year collides with very symbolic band - that's the chance. And the atmosphere of old ancient Brno with its gothic cathedrals and old streets promised to be very supportive to grasp in full Samhain spirit.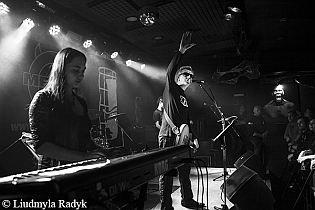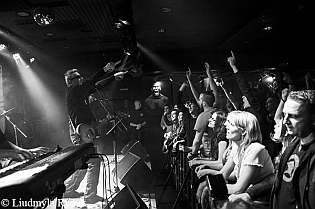 Once in the old 1980s there was a post-punk band in Czech-Slovakia named Hrdinové Nové Fronty (Eng. Queues of New Heroes) which decided to go for some gothic-rock with touch of hard-rock, seasoned it with mystic lyrics based on different literary and historical characters starting from Friedrich Nietzsche, Andy Warhol and up to count Dracula and lady Elizabeth Bathory. That is how in in very early 1990s the band was born. Two main and constant band members are two brothers: Petr and Pavel Štěpán. Since 1991, XIII. STOLETI released fifteen albums including demo releases and one live album. The starting point for getting well-known band was gothic festival in Poland Castle Party in 1999. The band received hot support and a new fans not only in Poland but in Western Europe.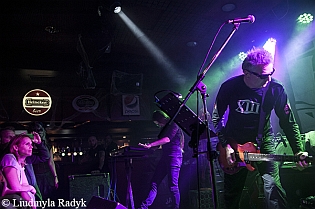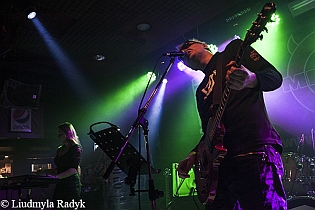 In Czech Republic, XIII. STOLETI is the legendary gothic-rock band with army of fans and their songs 'London after midnight', 'Fatherland', 'Elisabeth' and 'Nosferatu' hit gothic parties all over the Europe. The lead singer of the band, Petr Štěpán, is also well-known in Czech Republic as instrumental music writer for theatre and theatre actor. As time went closer and closer to the show's start, audience of all kind - from youngsters to respectable old ladies - imposingly gathered in around wooden tables in "Metro" music bar, sipped some beer or wine and glanced on the scene with kind of impatience. Before the announced beginning of the show, the first row was already full and fans loudly appealed the band to come out.
https://www.facebook.com/XIII-Stolet%C3%AC-126573540356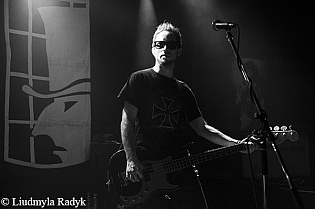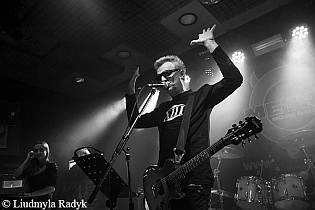 Music & Performance

With a tiny 15 minutes delay, at 20:45 all band members rocked the stage with groovy and powerful 'Kabarette Voltaire'. The venue was full with people up to the hall entrance and the atmosphere immediately became highly electrified. The leader singer Petr Štěpán greeted the audience after first song and congratulated with Halloween those who really involved. I had to ask my friend to translate for me his little speech. Next songs received huge support from fans who sang alone and danced to 'Vendetta' and 'Absinth'. But everybody knew what song was most desirable this evening, of course 'Elisabeth'! From the first sounds of 'Elisabeth' the whole club burst up with screams of happiness and satisfaction. Everybody sang alone the whole song with Petr and screamed "Elisa-beth!" in refrain. Katerina, the keyboard player showed in this song all her talent.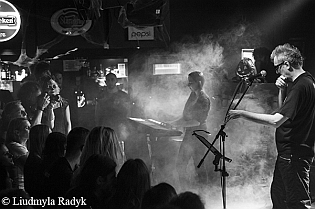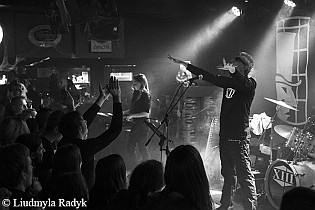 The very high moment took its place and the elegiac part of the concert has begun with middle-tempo 'Měsíc Lovce' and lyrical 'Iglau'. And again XIII. STOLETI didn't let their fans to get relaxed and played energetic 'Mystery Anna'. Pavel, the brother of Petr, on drums, gave the audience big kick-ass with powerful play. Than band left the stage just to be back in few minutes, supported by yelping fans, and play well-known on gothic-parties 'Fatherland' as a first encore. The second song in this encore was melancholic and undoubtedly melodic 'Ruže a kříž'. Audience looked touched and moved at the same time. After such a heartfelt moment, the band left the stage for the second time and on his way to the backstage Pavel, the drummer, presented young boy from audience with his drumstick.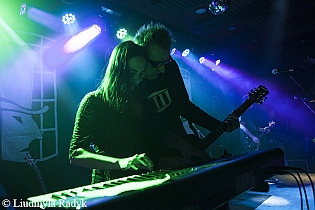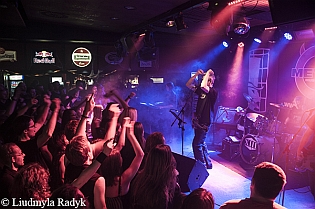 Not after long asking and demanding "One more song! One more song!" the band has return to play two more hits: 'Karneval' and 'Katakomby'. During 'Karneval', Petr played solo on guitar and in one part of it used microphone stand as a bow to create wavy sound effect. 'Katakomby' the band ended with kind of little five minutes jam-session, gifted the audience with a very emotional conclusion. The emotional and energy exchange between fans and the band had occurred and XIII. STOLETI left the stage. The band made such an unforgettable live impression for this Halloween eve.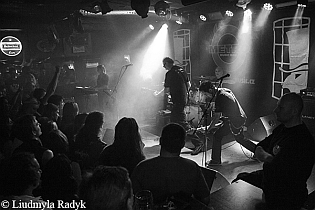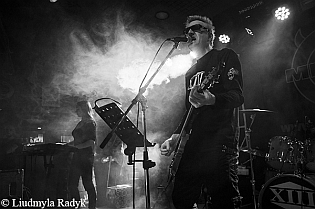 Setlist

01. Kabarette Voltaire
02. Nevěsta temnot
03. Vendetta
04. Absinth
05. Prokletí Domu Slunečnic
06. Elizabeth
07. Měsíc Lovce
08. Iglau
09. Justýna
10. Mystery Anna
---
11. Fatherland
12. Růže a kříž
---
13. Karneval
14. Katakomby
Rating

Music: 10
Performance: 9
Sound: 8
Light: 8
Total: 9 / 10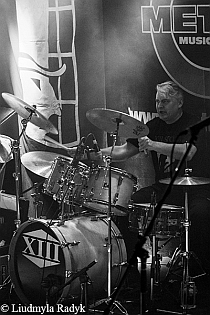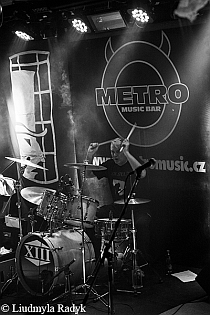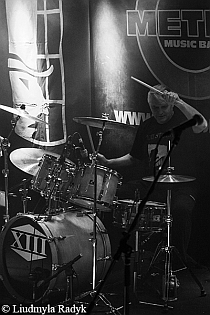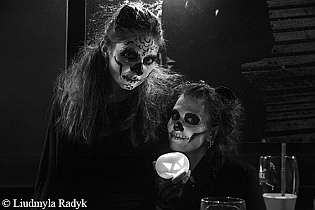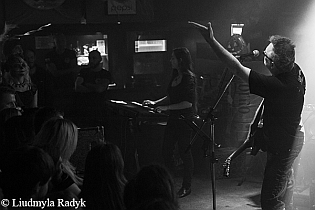 All pictures by Liudmyla Radyk