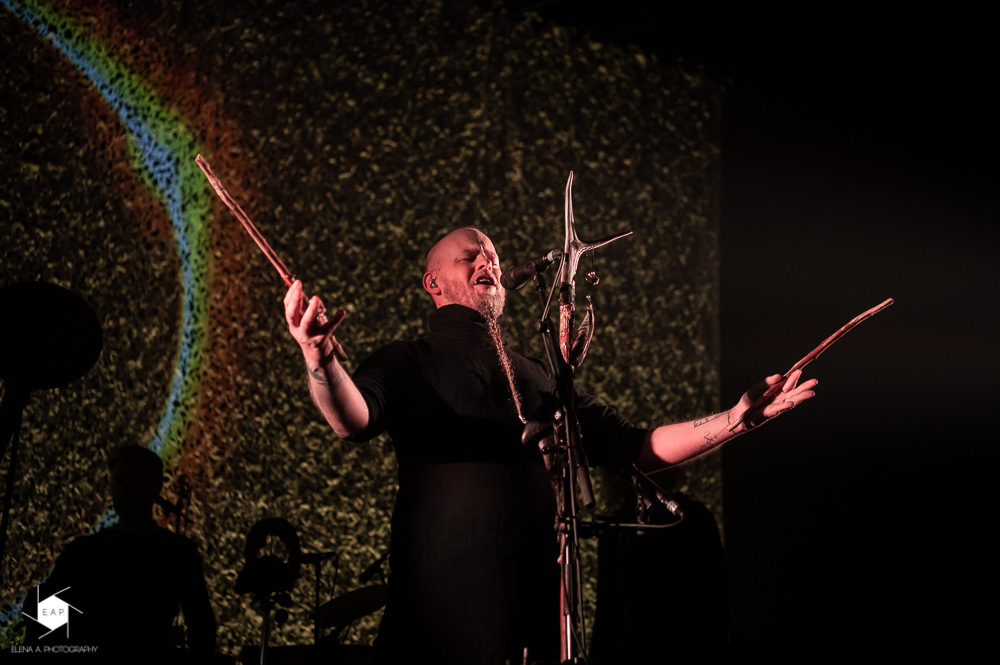 Rockhal, Esch sur Alzette, Luxembourg
23rd February 2023
Wardruna - Europe 2022/2023

As part of the European Tour 2022/2023, the group around Einar Selvik honoured Luxembourg on thursday night. They performed their new album 'Kvitravn' which musically continues where the 'Runaljod' trilogy left off, yet it marks a distinct evolution in our sound.
WARDRUNA is a Norwegian music group formed in 2003 by Einar Selvik along with Gaahl and Lindy Fay Hella. They are dedicated to creating musical renditions of Norse cultural and esoteric traditions, and make significant use of Nordic historical and traditional instruments including deer-hide frame drums, flutes, kraviklyra, tagelharpe, mouth harp, goat horn, and lur. Non-traditional instruments and other sources of sound like trees, rocks, water, and torches are also used. The name WARDRUNA means "the guardian of secrets" or "she who whispers".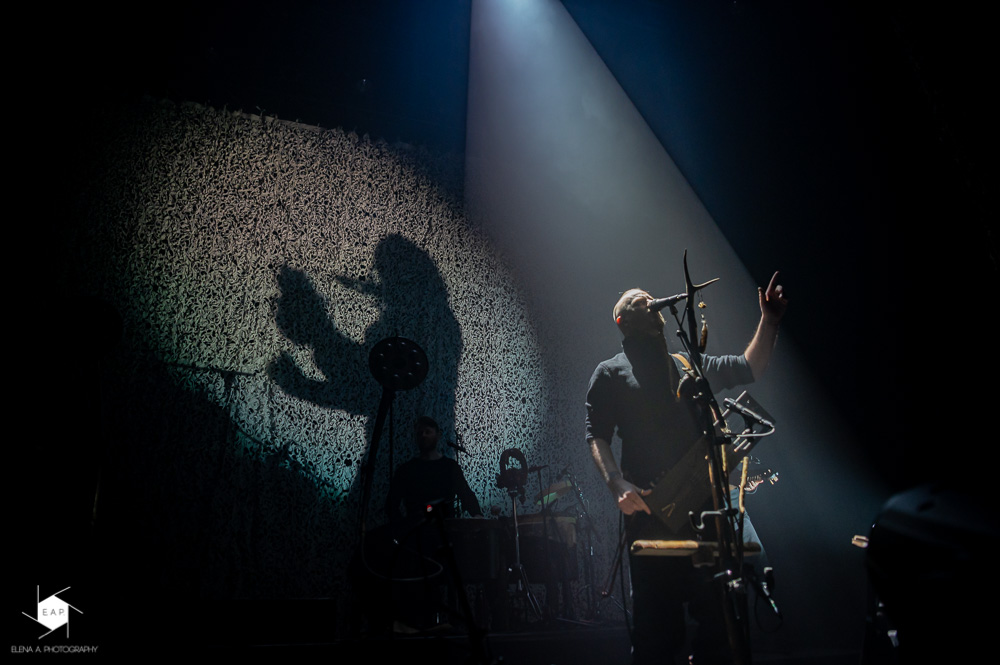 Music & Performance

It was obvious that the audience had been waiting for this concert for a long time. No wonder, this tour also fell victim to the pandemic. The Rockhal was sold out and in the best mood. In general, the audience in the hall was very diverse, from black-clad metalheads and suitably dressed-up people to more "simple" people in jeans and T-shirts. At 9 pm, front man Einar Selvik enters the stage, lit only by a cone of light from above, and began with the notes of the eponymous song from his last studio album 'Kvitravn'. The stage set-up was really minimal, so that the audience could concentrate on the music, which was highlighted and enriched by truly spectacular lighting at the most haunting moments. Video projections also appeared here and there in the background, but they didn't detract from the whole performance.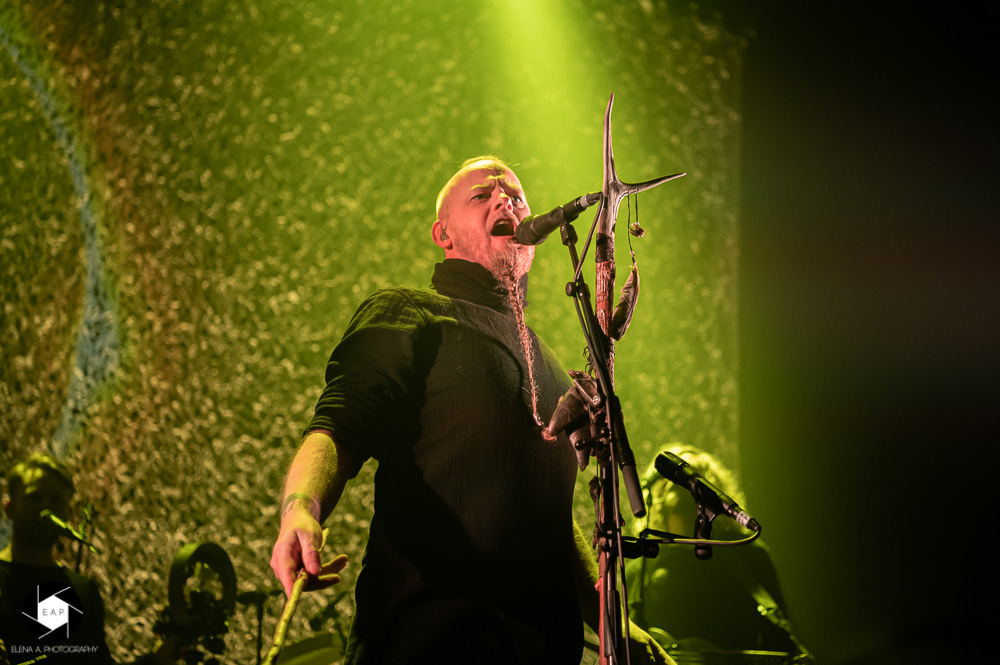 The sound was well mixed and clear. Especially the moments where Lindy-Fay Hella joined in, created goosebumps. The six-piece band played with traditional instruments in rotation: Harps, flutes, horns, and percussion instruments. Of course, it is not possible for a six-piece band to play all the instruments they used on the albums live. So it happened that some instruments were sampled. While a band like HEILUNG, which is often classified as the same "Nordic Folk", strikes more "physical", raw, tribal tones, WARDRUNA accompanies the listener on an introspective and spiritual journey. It is no coincidence that WARDRUNA's music was used as a soundtrack by the TV series 'Vikings'. Surely this has given the Norwegian band greater "visibility", which had already existed for about a decade anyway.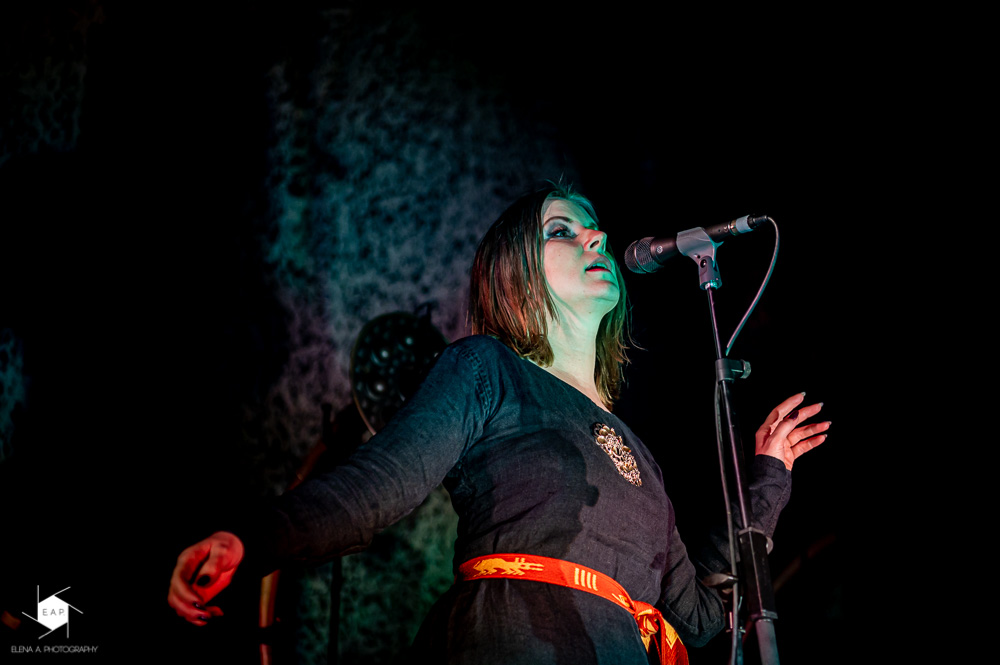 That night at the Rockhal, it was definitely clear that the Norwegians had to come back, as the cheering and applause between songs and also at the end of the show was louder than you get to hear at some other concerts.
Setlist

01. Kvitravn
02. Skugge
03. Solringen
04. Bjarkan
05. Heimta Thurs
06. Lyfjaberg
07. Voluspá (Skaldic Version)
08. Tyr
09. Isa
10. Grá
11. UruR
12. Rotlaust tre fell
13. Fehu
14. Odal
---
15. Helvegen
16. Snake Pit Poetry (Einar Selvik cover)
Rating

Music 8
Performance 8
Sound 8
Light 8
Total 8 / 10
All Pictures by Elena Arens
See also (all categories):