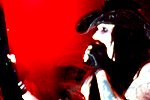 La laitrie, Strassbourg, France
16th November 2007
Wednesday 13


After being to several concerts by WEDNESDAY 13, I already knew what was to come: yet another great show. The announced band Serpico wasn't along for the tour as they had problems with leaving the UK, so WEDNESDAY 13 was playing an extended gig.


Those of you, who are into Horror Punk, will know Wednesday 13 as singer of the MURDERDOLLS. Since 2005, he has his solo-project WEDNESDAY 13, where he invites into his own little world of horrors - but never without a good pinch of humour. Along the already mentioned Wednesday, were Nate Manor, Joe Letz, Staci Grim and J-Sin Trioxin.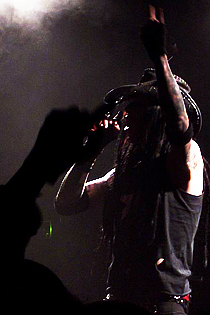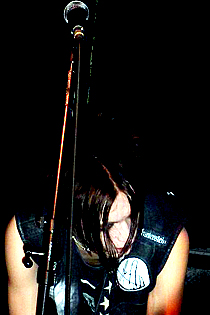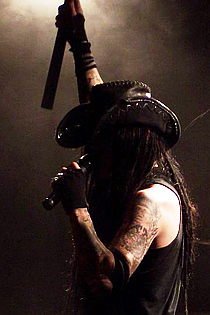 Music

A mixture of comedy and horror movies, where having a good laugh and spilling guts all over the floor are very well combinable: It's punk, it's rock, it's Goth with catchy guitar lines as well as slower songs.
Performance

Due to Wednesday being ill, the show lacked a little of the flow - and was yet worth attending. At least as much as Wednesday was holding back, the others, musicians as well as fans, were pushing the show so only those, who know the usual agility, would notice a difference. As a special event, Wednesday proposed to a doll, sung for a "Fallout Boy" rubber Doll and even had a "zombie" walking on stage.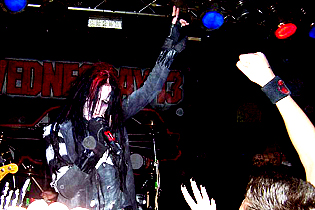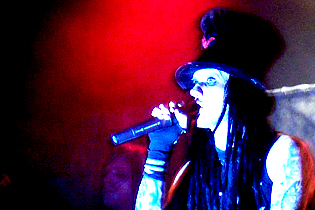 Setlist

01. 197666
02. Die my bride
03. Home sweet homicide
04. Scary song
05. Boogie boogie baby, baby
06. Nightbreed
07. Rot for me
08. Dead in Hollywood
09. Happily ever cadaver
10. Rambo
11. Teenage Ghoulscout
12. Love at first fright
13. Til death do us party
14. Faith in the devil
15. I walked with a zombie
16. Curse of me (acoustic)
17. I want you... dead!
18. Bad things
19. I love to say fuck
Rating

Music 8
Performance 6
Sound 6
Light 4
Total 6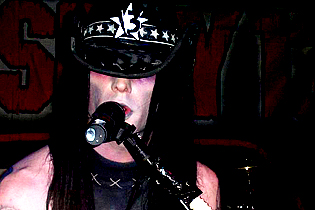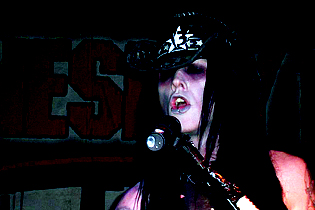 All pictures by Julienne Schrauder