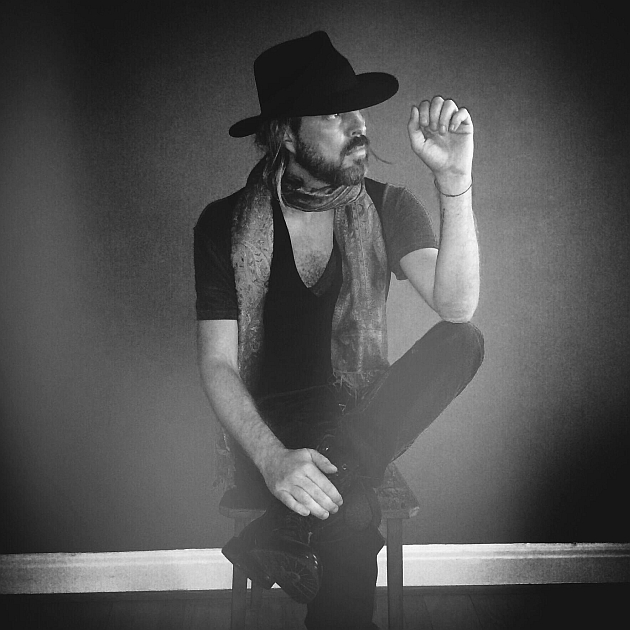 Interview with
Mattias Lindblom (singer/ songwriter) from Vacuum

Swedish synth pop band VACUUM had a stunning success in the 90s, sold more than 8mln. copies of their discs in the post-Soviet countries. The song 'I breathe' has become a real hallmark of the band, brought them worldwide fame. After a some creative reprieve in 2002, with the release of the single 'Starting (Where the story ended)', the band started a whole new phase. Evidence of this was the new musical sound, a new band's image, and the updated team - now the main members of the band became Mattias Lindblom and Anders Volbek.
Since summer 2011, the band started touring in Ukraine, particularly in Kiev, where they also participated in the recording of TV shows with live performances ("Star Factory" and "Shuster Live"). Currently, the band works in their own "Home" studio located in central Stockholm, and tours often around the world.
On 17th June 2016 at the Sentrum club in Kiev, Ukrainian VACUUM fans had the opportunity to hear the new songs of the band, as well as favourite old hits. The show got a real celebration, with balloons, loud applause, gifts, communication with the fans, as well as the ability to take pictures with the permanent leader of the band - Mattias Lindblom. We couldn't miss such a bright event, and decided to confirm it with the interview with Mattias, who agreed gladly to answer our questions after a successful concert in Kiev.
Reflections of Darkness [RoD]
: For many music lovers at the age between 27 and 35, the creativity of VACUUM associates largely with the childhood/ youth. What kind of musicians were heroes of your childhood?
Mattias
:
Wow, that was a specific, statistically, scientifically put question. :) Childhood favourites are of course super important. The music you hear as soon as you are impressionable, important. I'm lucky to have a da who played the piano well. So I grew up on Chopin, Beethoven and Liszt. That shaped me. But as for popular music, the first album I ever was given was 'Double Fantasy' by John Lennon/ Yoko Ono. I was a tad young for that one I believe. The first album I bought was THE POLICE, 'Zenyatta Mondatta'. I'm quite happy with that one. Good start. But what would truly influence deeper came to me a bit later. DEPECHE MODE, JAPAN and my favourite of all time, shared first place with Bowie's 'Heroes', 'The Power Of Love' with FRANKIE (GOES TO HOLLYWOOD). I was very young when I heard that song. Blew me away and changed my life.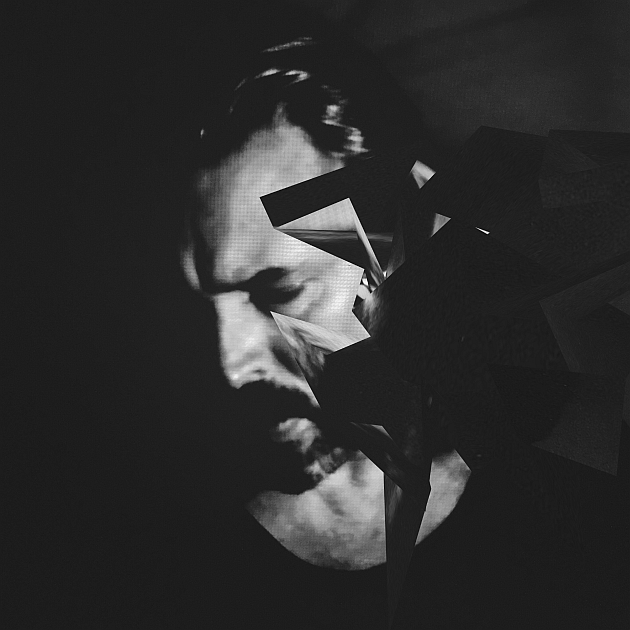 RoD
: What impressions did you have after your last visit to Kiev? Do you plan to come back for more concerts in the Ukraine in the near future?
Mattias
:
Such a great time. We have some amazing people coming to our shows in Ukraine. This time was special since we haven't really played for a while. I'm busy working on a bigger project as well as writing for different artists like Tarja. That has taken all my time these last few years. My impression of the Kiev show was one of great love. As per usual. We're very spoilt with great audiences.
RoD
: After your show in Kiev you agreed to go out into the club's hall to the fans; you communicated a lot with the people and took a lot of pictures with them. Is it difficult to stay always open in communication with the fans? Because many artists who have reached success, in most cases, moving away from ordinary people and keep a distance to them.
Mattias
:
The whole idea of being an artist is that you have a desire to connect with other people I believe. Otherwise, why do it? To me that's important as I get a lot of mails and letters and I rarely have the time to answer but when it's a concert, the audience have all my attention. And hey, I love meeting people, hearing some of their story's. It's a great thing. Always positive. Fills up the batteries in a way.
RoD
: How long have you been interested in photography? What genres of photography do you like?
Mattias
:
I do love taking pictures. But I use them. See, they inspire lyrics and music in general. Also, great diary. Everyone's welcome to my Instagram page. (
www.instagram.com/mattias_lindblom
). For me it's more about documenting my life and mostly for myself. So I can remember and pick up threads I began long ago. A rock today, a line in a song tomorrow. I don't like a specific genre of photography. I like to be surprised of what I see.
RoD
: How do you feel about the modern art? Do you have favourite modern artists?
Mattias
:
I do like it. My favourite, well, I don't know favourites. But I do like Jeff Koons. Also a big fan of Tony Matelli. Then I'm also a fan of some Swedish ones. An old friend of mine is a guy named Kristoffer Hultenberg. He's doing some exciting stuff right now out of Copenhagen. Marina, who used to be in Vacuum, introduced me to a few greats. I enjoy all art, as long as it's great.
RoD
: How much traveling is important for you? Which cities do you remember the most and where you feel most comfortable?
Mattias
:
Traveling is the only time you live here and now. The rest is planning. That's what my mom always said. :) And I agree somewhat. It's super important to travel. It's about broadening your mind, interact with people and places you're not initially familiar with. It's also what inspires me a great deal. Then again, I met a guy a few years ago on a mountaintop who had never left the mountain region but had read basically every single book on everything and everywhere and said he had no need for traveling. He'd already been, in his mind. One of the more fascinating people I have ever met. On the other hand, if I hadn't travelled there, we would never have met. So for me, very important. Italy is my favourite country so far. I just seem to sync completely. I love travelling East, through Russia. Big country. Lots to discover. Berlin is one of my favourite places but then, Rome is the eternal city. LA is cool and like jumping into a big jar of honey. I do need a bit of grit though. I love Kiev, great food and architecture. Great people. I like Asia too. But I do believe I'm very European at heart. The grit. I've said it before.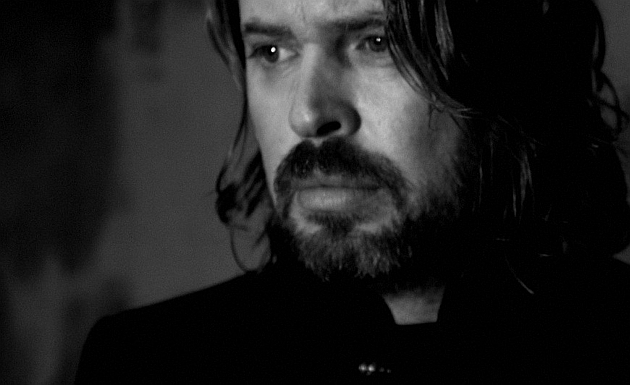 RoD
: What musical direction/ genre is nearest to you now? Because your new songs are quite different from what you did before. They force to think and feel deeply, to empathize, and even feel sad. Many of your new photos and video works are in black and white.
Mattias
:
I do love a bitter sweet taste. There's no real depth in pure joy. It's great! Everyone should have it but I doubt you would achieve it without depth, sadness and melancholy. It's relative to each other you see. You wouldn't know you're happy if you hadn't been sad. The music I write reflects the state I'm in. And I do tend to reflect and feel an awful lot. I don't splash around on the surface. It's just not interesting to me.
RoD
: Do you like animals/ dogs? How many of them do you have? And who is looking after them while you're on tour?
Mattias
:
I love all animals. Especially dogs. Dogs help us carry the weight of life. That's a wonderful thing with them. It's funny because when I meet a dog, all sadness or worry just goes away. I'm just happy to meet a dog really. I don't have an animal as I travel too much. And that's the only reason.
RoD
: Do you keep in touch with people with whom you worked earlier in the Vacuum project? Do you communicate with Alexander Bard or Marina Schiptjenko?
Mattias
:
I do meet Marina sometimes. Me and Alexander haven't spoken for years. Not because I don't want to but we don't have a lot of connecting spaces where we are and work. Anders and me work together of course.
RoD
: How long ago did you start to write songs for other artists? Is there any possibility that in the near future you will sing a duet with Tarja Turunen, for example?
Mattias
:
Me and Anders have done that for many years now. It's super fun and challenging. Pushes you into other realms of music. It's a bit of a discovery journey. Tarja has of course been a big part in that. And what a great adventure that is. The music we write is grand and different and has no rules. I love working with her really. A duet? Never say never but that's not in anyone's plans. I admire her a lot. So hard working and with undying energy. I'm very proud of the stuff we have done together.
RoD
: How do you feel about the fact that most of your fans are women?
Mattias
:
I never really reflected over that. How do I feel about it? Quite good thank you very much. I'm happy for every single person connecting to the things we do.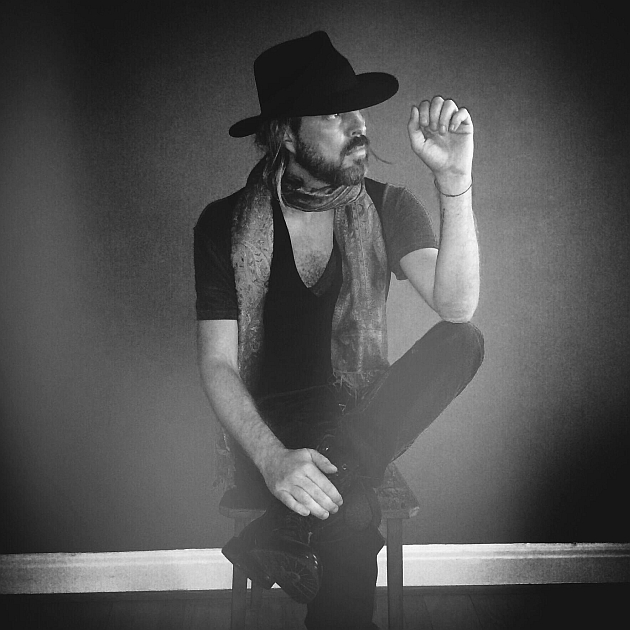 RoD
: Can you cook? What dishes do you like most?
Mattias
:
Yes I can! Good? Others be the judge of that. I'm a sucker for my friend Olya's cooking. I went to this new place in Kiev, Ostannia Barykada. That was extraordinary. I do love sushi though. Big fan. And a good chili avocado sandwich with poached egg. I could go on but the magazine would turn into a book.
RoD
: What's your favourite type of vacation, when you have free time?
Mattias
:
Simple. Lake Como, Italy. Then to the coast. Amalfi is very nice. Then a quick flight to the Caribbean to come back for Christmas in Salzburg.
RoD
: Do you have favourite movies, and do you like to review them?
Mattias
:
Big fan of Woody Allen's work. Basically every film. Chaplin, huge inspiration. Kubrick for sure. Massive inspiration. So many. I tend to watch again and again if I really like it. I also do love Forrest Gump. Because I cry and laugh. It's the full spectrum. It's the emotional impact isn't it. I cried like a baby the other night watching The Godfather trilogy again. Part 3 on the stairs. Wrecked me!
RoD
: What direction in the literature do you like? What would you advise to read at the first?
Mattias
:
I read a lot of non-fiction. I'm no big fan of fiction. History books are big for me. I'm a sucker for poetry. I like Poe's a lot. Read him often. I like biographies. Advice? The work of my dear friend Edvard Radzinsky! That's always grand.
RoD
: What creative plans do you have until the end of this year? Do you plan the new songs/ videos?
Mattias
:
Yes. Planning some new music with VACUUM. Finally. Going to work with some interesting artists. Just keep deepening my craft I'm thinking. I'm quite happy and lucky to do what I do. I understand that more and more.
RoD
: And traditionally, a few kind words to your faithful fans!
Mattias
: I love you all. Also, thank you.
Written by Iryna Kalenska(Ukrainian Gothic Portal). The Russian version of the article is available at
http://gothic.com.ua/Interviews/Interview_Mattias_Lindblom_August_2016.html