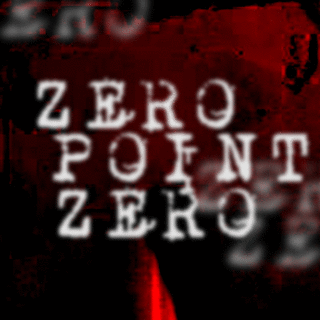 Interview with


Ronan Campbell of Zero Point Zero


The Derry-based outfit just recently has released their newest assault called 'Death Rock Suicide'. A new release from an interesting band, you've just discovered always a good reason for an interview and if they're going to support COMBICHRIST at a gig, there must be something about this band, so we pelted vocalist Ronan Campbell with a few questions and this is what he had to say…
Reflections of Darkness (RoD):
A standard question for starters: How did the band actually come about?
Ronan:
We are a 3 piece trash beat industrial sleaze band with a twist. We formed around spring 2006. It been a long hard road, and we have certainly developed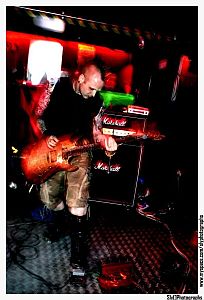 more of a taste towards the dark side over the years!
RoD:
Have you been working in other musical projects before ZERO POINT ZERO?
Ronan:
Previously we all kind of had things going, we worked together on a few projects together that didn't really work out, and as with most musicians, we have all kind of played around in different projects from when we first plucked a string... or pushed a button in the case of Uroboros....
RoD:
Who came up with the name ZERO POINT ZERO and what's it referring to?
Ronan:
Well, originally Mickey wanted to call the band ClusterFukk, a name we used for an older song, but needless to say the name wasn't entirely suitable! We came to the conclusion that our own personal views were best shown through the name, meaning: a representation of nothing, in other words we represent the absence of belief

RoD:
Your new EP is called 'Death Rock Suicide'. Is there any sort of concept behind it or is it rather a collection of stand-alone songs you've been working on?
Ronan:
Again, the concept more or less came from Mickey, after a drunken conversation he had with a close friend. It's basically a loose tribute to Hedonism;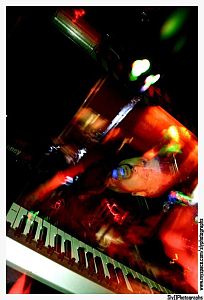 the rock n roll lifestyle – the crash course that it is. When you think on the music we have loved and hated over the years, the crazy things we did at that time that got us to this point, that's what makes us haha.

RoD:
How long have you been working on the EP from the very first ideas to the final result?
Ronan:
This EP came together so fast it's still hard for us to believe. Each song came within 3 or 4 weeks of each other, I think we just hit a great creative streak. The actual recording of the EP was even quicker. In one day, we went in, ploughed our way through the songs and spent the rest of the time with the sound engineer, working on the mixes. We used the same sound engineer on this record as the last EP, and the guy really gets where we are coming from. He is also extremely good at what he does, so he had the sound down just right before the day was out.
RoD:
Are you also working on a full-length album at the moment and if so, are there any details you can give away already?

Ronan:
Let's just say the creative streak has by no means ended... we have a few new songs in the pipeline already, so you are sure to pick them up in the live shows for now!
RoD:
You'll be supporting COMBICHRIST on 30th July in Dublin. How did that come about in the first place? Have you been approached by Andy?

Ronan:
We were very fortunate to have been spotted by Fi from Ministry of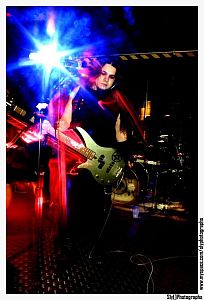 Agroculture not so long ago at a gig down in Dublin. When I saw COMBICHRIST were playing, I got chatting to them and they made the connection.
RoD:
Any expectations you have for the show?
Ronan:
We are really looking forward to it, with COMBICHRIST being one of our influences; it certainly will be a privilege to play with them. We know that the guys like to party hard to, so hopefully we can make it a memorable one too ha ha. The numbers are looking great for turnout and it's a great opportunity for us to get our sound out there.
RoD:
If there's anything you'd like to add, this is the place to do it.
Ronan:
Just like to give a shout out to Tracey from Cornucopia and Dani from Neuweltmusic, and Fi from Agroculture of course! Those guys have really been helping us out recently and of course Ministry of Agroculture! Check out our site www.zpointz.com, out ep is available through the site and Facebook etc. Been good talking to you ;)

{jos_sb_discuss:21}