Page 1 of 2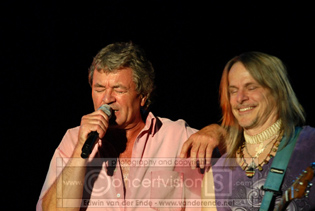 Arrow Rock Festival, Lichtenvoorde, the Netherlands
June 9th 2006
Day 1: John Waite, Ted Nugent, Uriah Heap, Whitesnake, Status Quo, Journey, Deep Purple

It was a very suny day when the first day of this year's two day Arrow Rock Festival. The program was loaded with all those classic bands that either haven't been in the Netherlands for a very long time or bands that drag in a lot of fans. A huge traffic jam towards the parking place did mean some bands had to be skipped but there were still plenty left to review.
John Waite
The former British working class boy who started a band with some friends which turned out to be a big but short living hit: The Babys. But there's more than that of course in the life of 50 year old John Waite because he was not just Bad English' singer but also has an extensive track record when it comes to solo work with his latest piece 'Downtime, Journey of a Heart' will soon be released.
Music
John Waite was in good shape today and managed to get most of the audience going. With a mix of songs from both The Babys and Bad English he got the crowd singing along. Songs like 'Change', 'Isn't it Time', 'Straight to your Heart' and world hit 'Missing You' are sung and played well and pleased the audience. The sound in the tent was good, nothing too loud, well balanced and a good focus on the vocals made this a very nice concert for fans and others alike.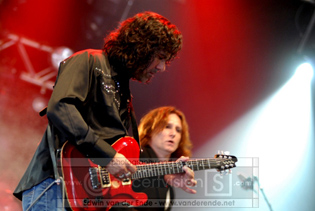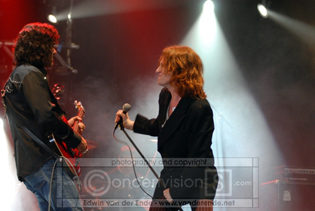 Performance
He is still, even though he's 50+ by now, an eye catching performer. With his long curly hair he doesn't look as old as most of his fans do. In the warm tent he is moving a lot on stage giving the sweaty audience something to look at. Interaction between the audience and John was there, sometimes openly then again in a small gesture. Light was good and plenty giving a nice atmosphere even though the daylight sneaked in a bit.
Rating
Music: 8
Performance: 7
Sound: 8
Light: 7
Total: 8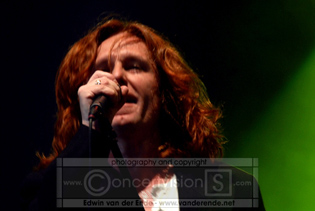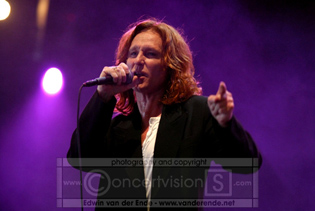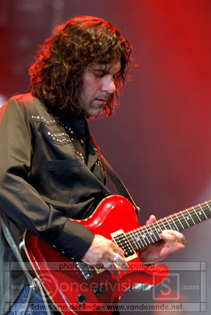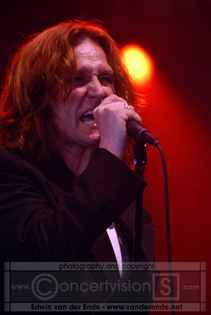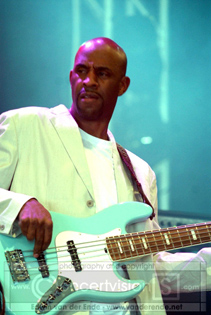 Ted Nugent
The Motor City Madman, as he is called, seems to be more interested in hunting than promoting his music. But the was just a hunt for applause in Lichtenvoorde which he pursued with a howling guitar and some friends to make the hunting party complete.
Music
This man is most definately a guitarist and not a real singer even though he walks around wearing a headset mic and sings bits and pieces. The man however is a very good guitarist and that basically compensates for the somewhat screaming vocals. Songs like 'Wango Tango' and 'Cat Scratch Fever' rock and so do his fans when these songs are played. Nothing wrong with the sound except for the vocals, can somebody turn them down just a bit?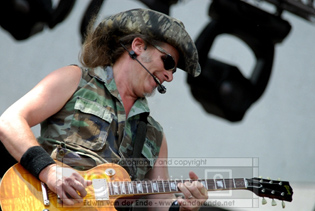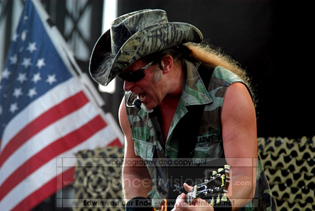 Performance
Ok when guys enter the stage wearing a grey camouflage outfit with two different patterns while in the background we see camo nets and very prominently an American flag people start to look freaky. Besides this Ted is walking around a lot and sure does his guitar trick nicely pleasing his fans who are all the way up the front while many others seem to be rather indifferent to Mr. Nugent who doesn't manage to grab the non-fans in the audience.
Rating
Music: 6
Performance: 6
Sound: 7
Light: - (daylight)
Total: 6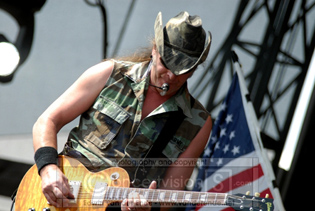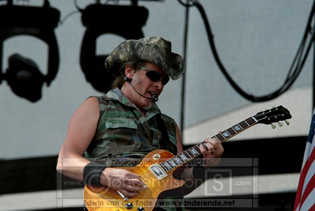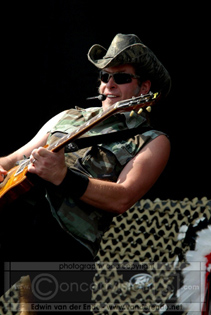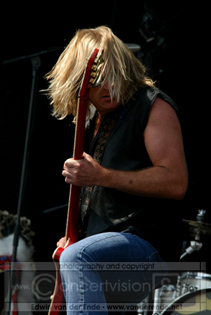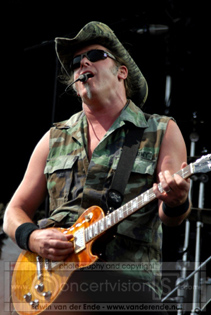 Uriah Heep
A band that already proved it's worth last year at Bospop is back in the Netherlands to show that even though you have a lot of changes in the band over the years, the bands and its music lives on. The band on stage at Lichtenvoorde has been together for 20 years now, still with founding father Mick Box on guitars of course.
Music
The band proves that many changes in the line-up don't have to mean your music has to sound crappy. With great vocals and a very powerful set they get the audience in the steaming hot tent enthusiastic. If you like rock music and you see a poster saying Uriah Heap is playing, forget the fact their have been around a long time, just go and see Mick Box, Bernie Shaw (vocals), Trevor Bolder (bass) Phil Lanzon (keys) and Lee Kerslake on drums. You won't be disappointed!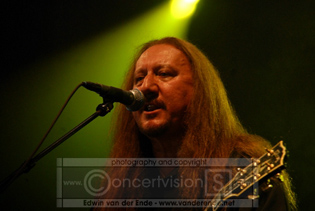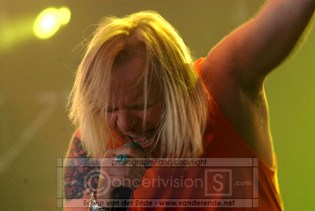 Performance
These guys are, like all the bands at this festival, rather experienced when it comes to performing. But what is striking is that Bernie seems to just want to get all of the audience on board for the show while Mick is just playing guitars watching it all happen. The big smile on his face proves the band is surely enjoying themselves on stage giving energy back to the crowd in the tent. Lights made sure the show was colourful and nice to look at even though it was only additional to the performance of the band.
Rating
Music: 9
Performance: 8
Sound: 8
Light: 8
Total: 8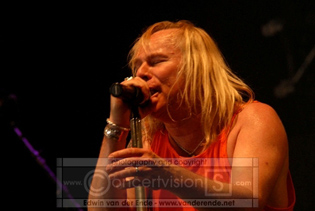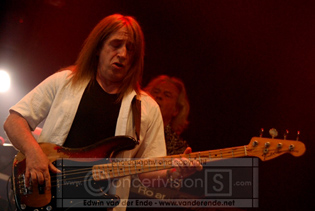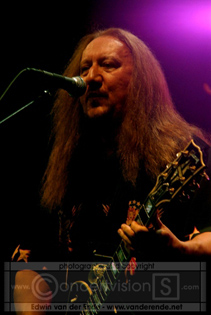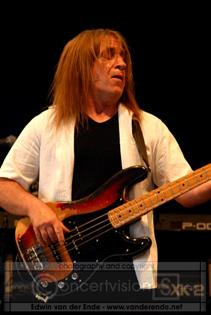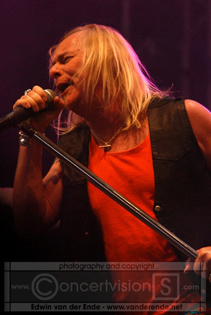 Whitesnake
Now this is quite an attraction on stage, some guys who have this fixation with erect penises, especially their own, enough to refer to it in their name. With former Deep Purple singer David Coverdale on vocals, Tommy Aldridge on drums, Doug Aldrich and Reb Beach on guitars, Timothy Drury on keys and Uriah Duffy plucking bass the band is just missing Ad Van den Berg who years ago had to leave because of injuries.
Music
This band was clearly ready to give one hell of a party. With songs like 'Here I Go Again', 'Give Me All Your Love', 'Crying in the Wind', 'Is This Love', 'Ready an' Willing' and 'In The Still Of The Night' the band gave the audience a couple of hits. All the instruments were played with great precision and the vocals of David Coverdale were absolutely spot on. Like the rest of the concert the sound was well done, open and clear with enough power for this music. This band has gained a lot of respect today, despite the number 'easy' hit songs they got the sympathy of most of the audience voting them one of the best bands of the day.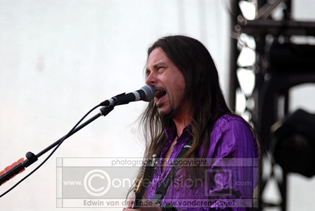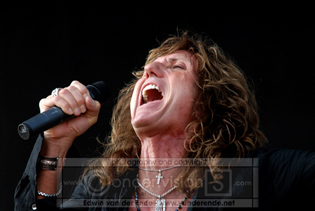 Performance
No, just playing good music just isn't enough to be voted one of the best bands of the day. The band was constantly interacting with each other and the audience, pointing to people, a little smile here and there and the inevitable strong poses just made sure this concert was complete. The lack of stage lights, nor the heat on the field didn't have any effect on the audience, it was just one big party. This was only amplified when during the last song of the set a special guest entered the stage. Dressed in Holland's orange Adje van den Berg joined the band to play 'Here I Go Again' with his former band mates, and this surprise was much appreciated by the audience.
Rating
Music: 9
Performance: 9
Sound: 8
Light: - (daylight)
Total: 9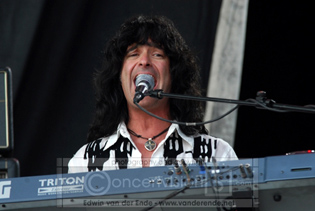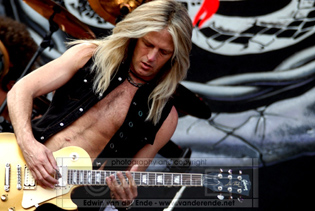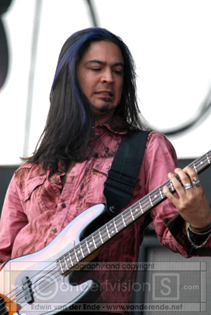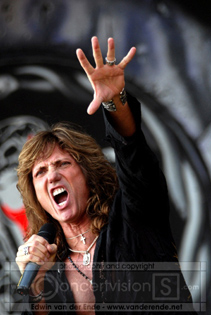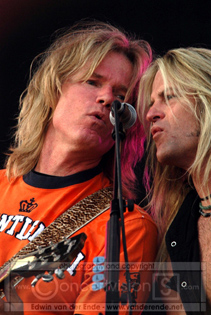 Status Quo
The band around singer/guitarist Francis Rossi and guitarist/singer Rick Parfitt is well known for their massive amount of chart hits. Over the last 40+ years the members have recorded oldies but goldies like 'You're in the Army Now', 'Roll Over Lay Down' and 'Down, Down' to name but a few. The pony tale is still there, the party is as always ready to get going with these rock icons.
Music
Yes their music isn't as complex as that of for instance Journey but Status Quo manages to score more hits in the UK than any other band. And to understand this success today's concert with hits like 'Whatever You Want', 'Rockin' All Over The World' and 'Roll Over Lay Down' makes one thing clear: it's simple, effective and very persuading, persuading the audience to just dance and sing along. A very good set, well played and the vocals of both Rossi and Parfitt still sounding strong sounded well across all of the sunny field.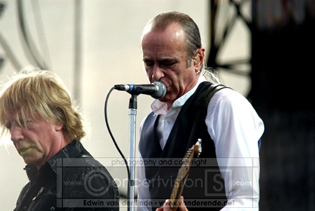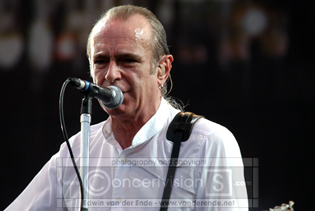 Performance
These men are definitely enjoying themselves and the smiles on their faces give away they are getting back as much from the audience as they are giving. Francis and Rick move all over the stage giving all the fans a moment of closeness. Together with the music that most of the audience at least knows the chorus of their enthusiasm makes the show a real party. They do their trick, but enjoy it, making them deadly effective.
Rating
Music: 8
Performance: 8
Sound: 8
Light: - (daylight)
Total: 8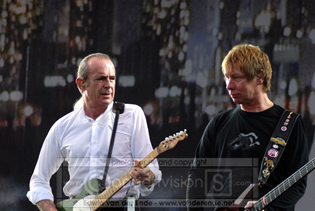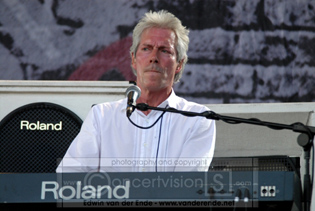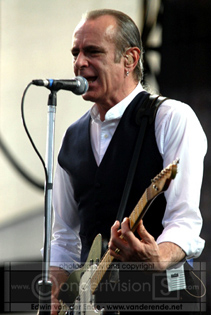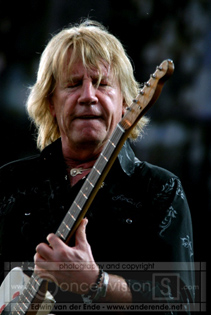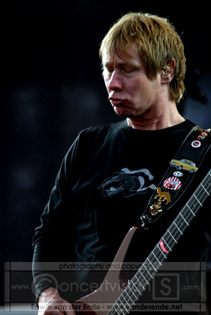 Journey
Now this is something special, a band who has many fans on the other side of the ocean but has more or less neglected their Dutch fans for the last 28 years. But singer Steve Augeri, guitarist Neal Schon, Jonathan Cain on keys, Ross Valory on bass and drummer Deen Castronovo have finally made it to the Netherlands, much anticipated by fans for quite a while. With new album 'Generations' (2005) they have plenty to share with their fans and the rest of the audience.
Music
Well when you haven't performed in the Netherlands for many many years you have to make sure you give your fans value for money. With many songs from 'Escape', 'Infinity' and 'Frontiers' the bands makes an excellent impression on the overloaded tent. Songs like starter 'Faith in the Heartland', 'Mystery Mountain', 'Mother, Father' and a beautiful ballad like 'Faithfully' make the show pass by till suddenly 'Ask me Lonely' sets in as the final song of this set full of great music and a great sound.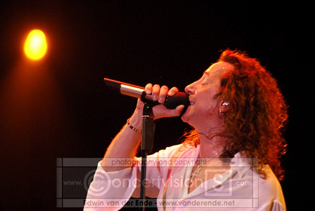 Performance
This of course is not the kind of band where you expect to have a very lively show like the one of Whitesnake. Nothing too fancy but it fitted the music very well, nice colourful lights and the band clearly enjoying themselves, what else can one expect from Journey? Right, nothing, like this the focus stays on the music and that is totally okay with the audience.
Rating
Music: 10
Performance: 7
Sound: 9
Light: 9
Total: 9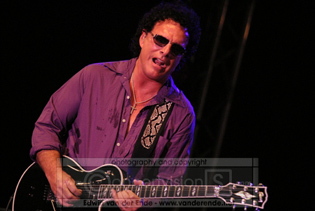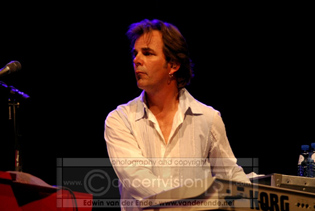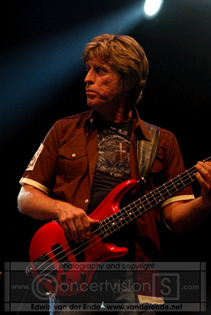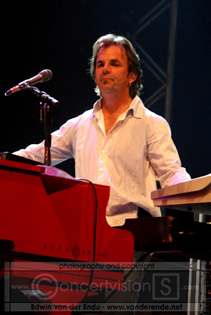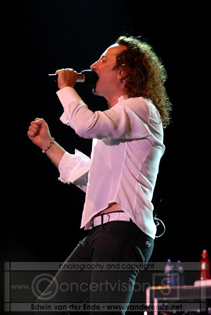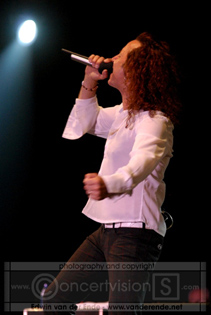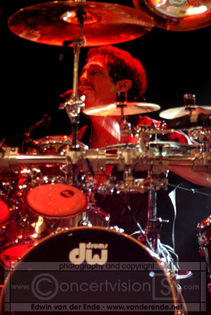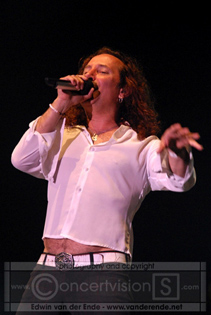 Deep Purple
With 'Rapture of the Deep' the band is back at the front to show the world they are long but gone. They showed their skills back in January in Amsterdam which was covered by our crew. It was a very good show, let's see if they could do the same trick here.
Music
Contrary to the great show they've done at the Heineken Music Hall earlier this year today it seems like Ian's voice is a little less in shape. Though it wasn't as bad as many of the people claim it was, messageboards full of disappointed fans but they overreacted a bit. The music from the rest of the band by the way was again top notch. Songs like 'Hush' and 'When a Blind Man Cries' the band played some well known songs. And showing his skills Steve Morse again proved to be a strong addiction to the band. Guitar fans were treated even more when Journey's Neil Schon plays along during that one real hit they played: 'Smoke on the Water'.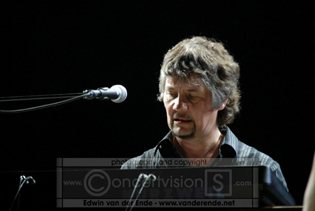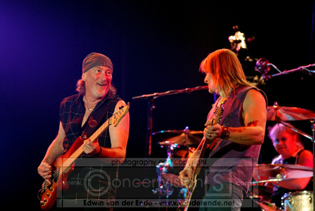 Performance
The main stage was flooded with light, the band was moving around and gave plenty of attention to great solos of Steve Morse and Don Airey (keys) with spotlights focusing your attention to what was really important. The band didn't however has as much contact with the audience as back in January, maybe Ian felt today wasn't really his day, who will tell.
Rating
Music: 7
Performance: 7
Sound: 8
Light: 9
Total: 7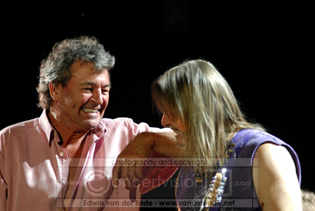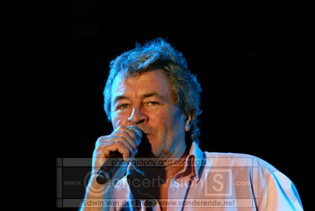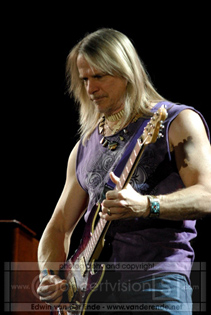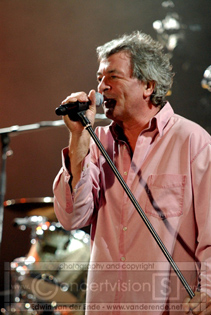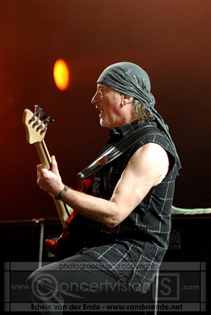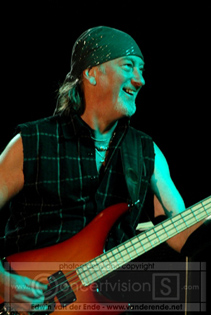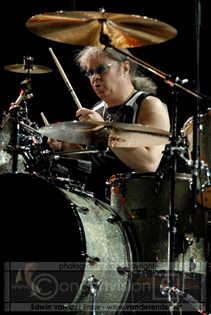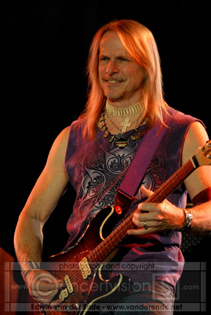 {jos_sb_discuss:18}
More photos on page 2
Arrow Rock Festival (Day 2)