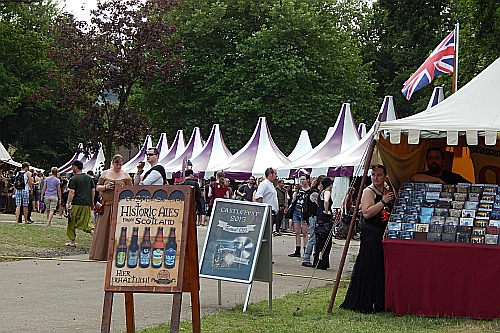 Keukenhof, Lisse, Netherlands
2nd - 4th August 2013
Castle Fest: RASTABAN, VIC ANSELMO (two shows), VALRAVN, FAUN, DIKANDA, THE DOLMEN (three shows), CESAIR (three shows, one show with a string orchestra and male choir on the Forest stage), OMNIA, BALFOLK with VIOLET, VIRELAI (two shows), LISA CUTHBERT (three shows), ASYNJE, BERLINSKI BEAT AND DJ STEVE THE MACHINE, SCARLET STORIES (two shows), THE ROYAL SPUDS, FOLK NOIR AND SIEBEN, ZIRP, PATER MOESKROEN, RAPALJE, SCRUM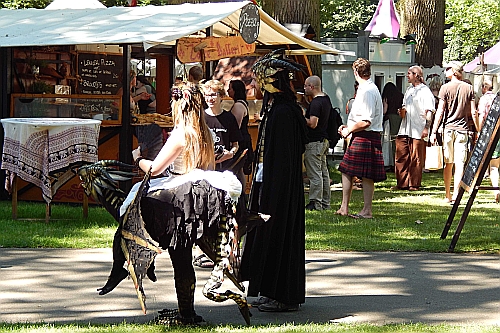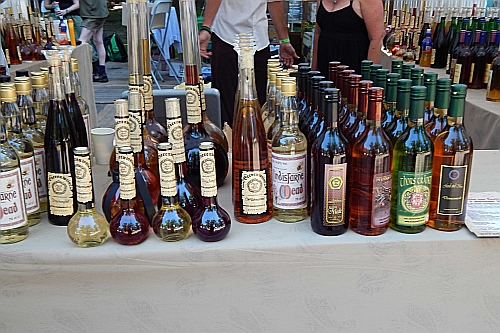 Today I will not write the usual festival review about all the concerts that took place but more about the festival itself. Actually I had not seen so many concerts during the two days I have been there. My excuse: I was there with a band and was engaged with selling their merchandise. But as it is such a nice festival with a lovely atmosphere it is probably interesting for you to learn more about it. The Castlefest took place for the ninth time this year and more than 28,000 visitors took their chance to attend the fest. Surely it is a festival for medieval, re- enactment, LARP and steam punk fans but not only for them though you don't find many gothic people there. The venue is the beautiful area of the Keukenhof -which means kitchen garden - situated in Lisse which is located in the south of the Netherlands about 40 km from Amsterdam and roundabout 20 minutes travel by car to Nordwijk if you want to go to the sea.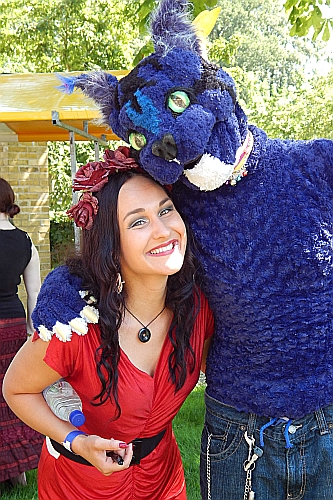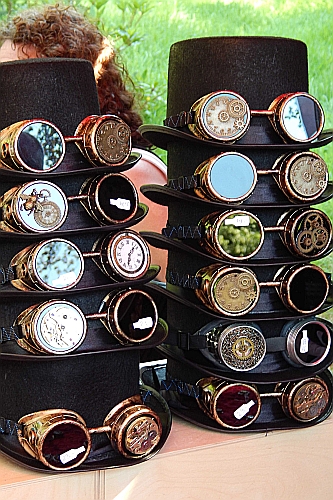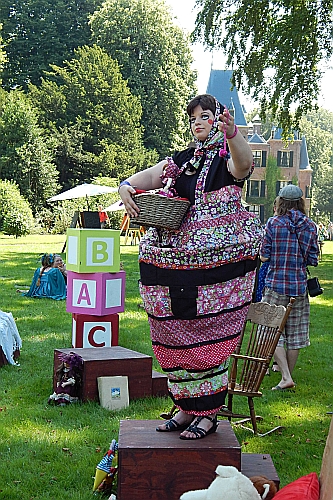 As the name of the festival implies there is a little castle in the venue with barns and other little houses situated in a big park with a forest, too, in an area of 0.32 square kilometres with 15 km of footpaths. So there is lots of space for all kind of attractions like market stalls, food stalls, beverage stands, craftsmen's stalls, the Children's Kingdom, exhibitions, workshops, a book market, here and there camps of the marketers and entertainers and the stages of course - the Forest stage (main stage), the Village stage and the Folk stage. This might sound like a busy place but still there is enough space apart from all the action for walks or just sitting down, relaxing and admiring the nice surroundings. So much to discover and I'm quite sure I haven't seen everything while I was wandering around.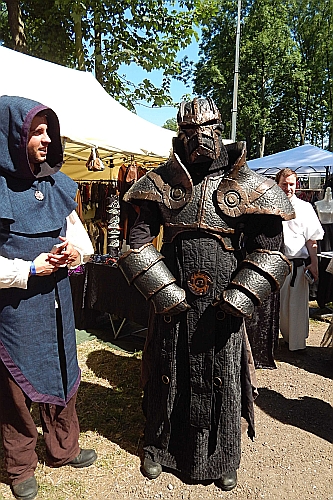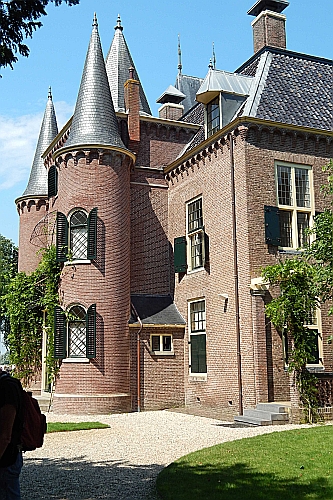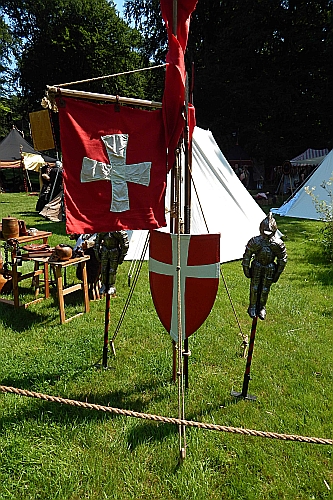 Although I'm not really into this medieval thing I do enjoy the difference to the gothic festivals as you don't see all this plastic stuff or these fashionably outfits of the gothic "supermarkets". And even the stalls for the catering do look more attractive as fitted to the whole scenery than those you find at the usual festivals. Many of the visitors themselves are an attraction, too, as you can see them dressed up in stunning costumes of the Medieval, Baroque and Victorian epoch but also amazing fantasy and steam punk outfits. But if you don't want to dress up you don't have to worry to feel wrong in this place. Just relax and enjoy the atmosphere with your friends or family. Your kids are very welcome and there are enough attractions for them so that they don't get bored but find new mates to play with and have lots of fun. The venue is accessible for handicapped people. Dogs are allowed as well.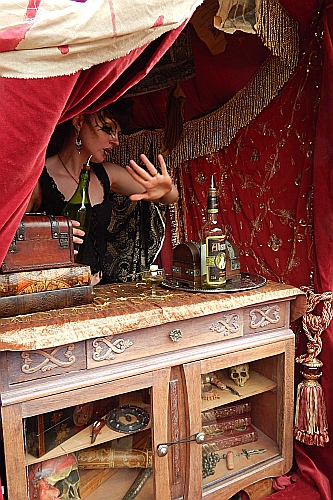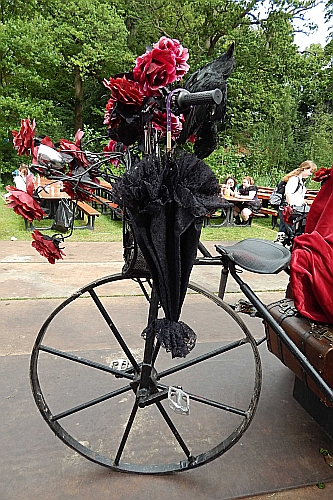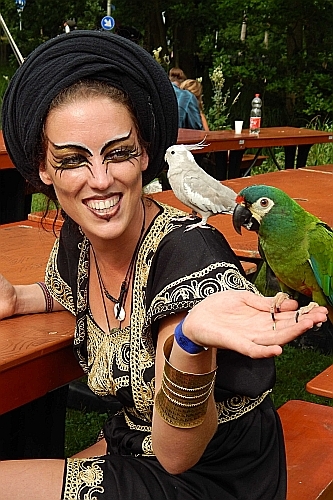 And of course there is a camping area for those who want to stay the whole festival. Apart from all this the Castlefest has traditionally a special attraction: the wicker man build of wood and greenery. Following the Celtic tradition this year it was the Greenman. From Friday on until Saturday night people visited the Greenman to put gifts or their wishes in his mouth and at the end of the day the wicker man was burned. http://www.castlefest.com/page/en/2013/news/news.php?lang=EN

This year, many bands and musicians were appearing at the festival. I will only write in detail about a few of them and list the others here, surely it is of interest for you which variety of bands the festival had to offer besides all the other stuff mentioned above: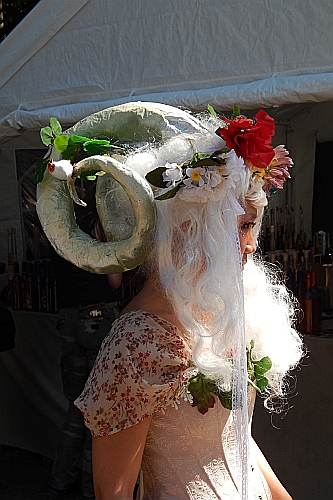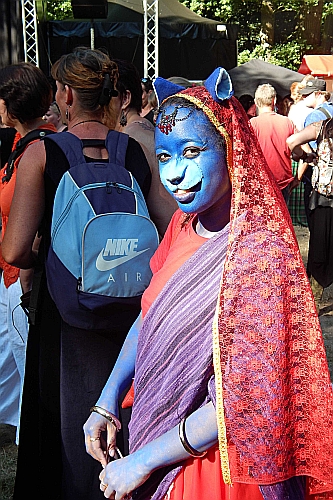 RASTABAN (two shows): Belgian- Netherlands Tribal Folk band founded by former members of the band ILIAN A and a former member of OMNIA // http://www.rastaban.eu/ / https://www.facebook.com/rastabanmusic
VALRAVN: The Danish band describes their music as "Nordic folktronica". // http://www.valravn.net / https://www.facebook.com/Valravn
FAUN: The German band combines ancient instruments with modern influences to create an enchanting and powerful atmosphere. Medieval Music / Celtic & Nordic Folk / Paganfolk. // http://www.faune.de / https://www.facebook.com/FaunOfficial
THE DOLMEN (three shows): A band from the UK describing their music as Pirate, Celtic, Folk, Rock. They rocked indeed and people had fun. // http://www.thedolmen.com / https://www.facebook.com/thedolmen
CESAIR (three shows, one show with a string orchestra and male choir on the Forest stage): Dutch band from the genre of Epic and Mythic Folk. They performed solid shows but with the string orchestra and the male choir it was an extraordinary experience. // http://www.cesair.nl / https://www.facebook.com/cesairmusic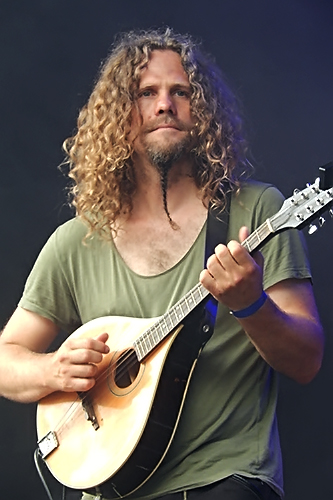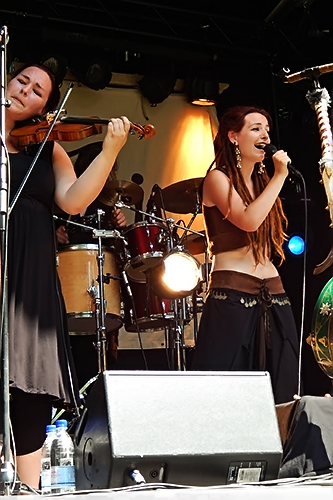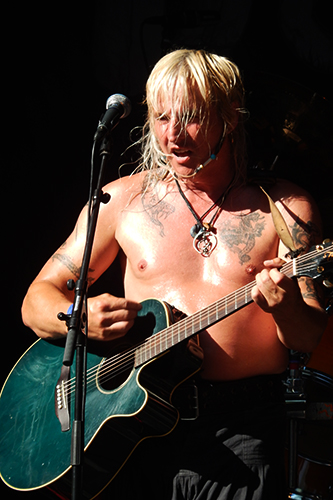 OMNIA: Pagan Folk from the Netherlands. http://www.worldofomnia.com / https://www.facebook.com/worldofomnia
K.O.B. CONSPIRACY (three shows): Especially for Castlefest three bands joint forces for a unique project: Kelten zonder Grenzen, Orfeo and Ball Noir were united on stage to have a go at each other's tunes. Intimate Celtic songs with electric guitar, funky Orfeo tunes with double bass drum and heavy Ball Noir sounds with spiritual flute. // https://www.facebook.com/kobconspiracy
BALFOLK with VIOLET: Dance event with the female trio from the Netherlands. // http://violet.yewosea.nl/violet/
VIRELAI (two shows): Medieval music from Denmark. // http://www.virelai.dk / https://www.facebook.com/virelai.dk
LISA CUTHBERT (three shows): Singer, songwriter with keyboard piano from Ireland. I only had the chance to listen shortly to her performance while taking some photos. Nice voice but her music is more to sit and listen than to dance. // http://lisacuthbert.com / https://www.facebook.com/lisacuthbertmusician
TRISKILIAN (three shows): Medieval, Folk, World music, Ethno, transmedieval beatz from Germany. // http://www.triskilian.de / https://www.facebook.com/pages/Triskilian/218763866041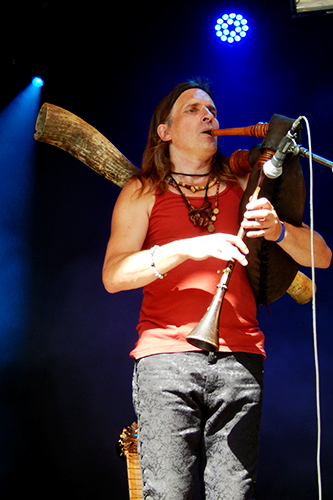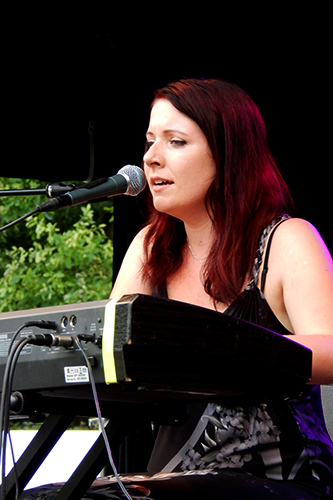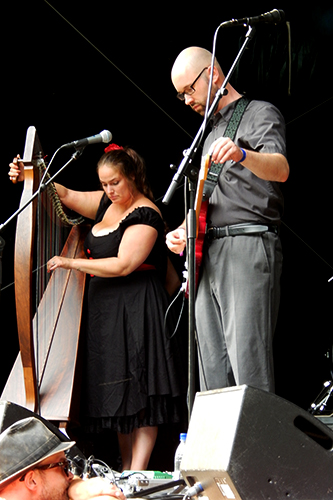 ASYNJE: Pagan Folk from Denmark performing a mixture of Scandinavian/Folk/World music. // http://asynje.dk / https://www.facebook.com/AsynjeDK
SCARLET STORIES (two shows): Dutch band performing Ambient, melancholic music with progressive and metal influences // http://www.scarletstories.nl / https://www.facebook.com/scarletstories
THE ROYAL SPUDS: Folk, Punk, Rock 'n Roll band from the Netherlands. // http://www.reverbnation.com/theroyalspuds / https://www.facebook.com/royalspuds
FOLK NOIR AND SIEBEN: German – Netherlands band performing Folk, country- folk, Ambient, Post-rock, singer-songwriter music in cooperation with the violin – wizard MATT HOWDEN (SIEBEN) from the UK. // http://www.folk-noir.com / https://www.facebook.com/pages/FolkNoir/102976936475516 / http://www.matthowden.com / https://www.facebook.com/TheMightySieben
ZIRP: German band playing Folk mixed with Rock and Pop with traditional European dance music. // http://www.zirpmusic.de / https://www.facebook.com/zirpmusic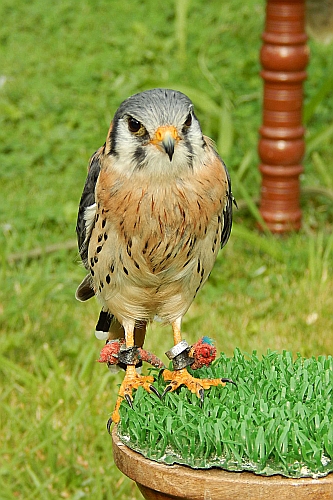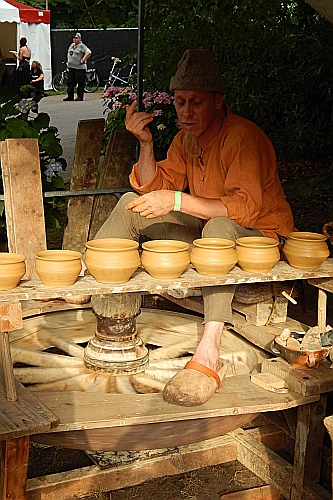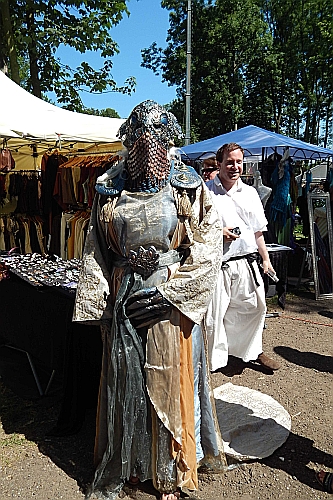 The main part of the festival started on Friday but on Thursday there were already three shows at the Forest stage with:
PATER MOESKROEN: Folk Band from the Netherlands. // http://www.patermoeskroen.nl / https://www.facebook.com/Patermoeskroen
RAPALJE: Celtic Music with FolkWorld, Irish, Scottish influences from the Netherlands. // http://www.rapalje.com / https://www.facebook.com/rapalje
SCRUM: A Dutch band playing "Power Folk": Rock with Scottish and Irish influences in which bagpipes and fiddle play a big part. // http://www.scrummusic.nl / https://www.facebook.com/ScrumMusic


FULL GALLERY


Warning: No images in specified directory. Please check the directory!

Debug: specified directory - https://www.reflectionsofdarkness.com/images/concert/2013/august/castlefestlisse2013
VIC ANSELMO (two shows)

Singer, songwriter, Alternative, Gothic, Independent, Rock music from the incredible talented singer who is originally coming from Latvia accompanied by her band at both shows. On Friday, she had a long set of 1.5 hours on the Forest stage. As her concert was in the early afternoon and it was still too hot, only the hardcore fans were so brave to stand in front of the stage while the rest tried to find a place in the shadow close to the stage. Her concert was split in three parts starting with her band, then followed by an acoustic set and was finished with her band again. Her magical voice and the music touch your soul and it's not only me who feels that way as I saw people crying of joy when she was performing.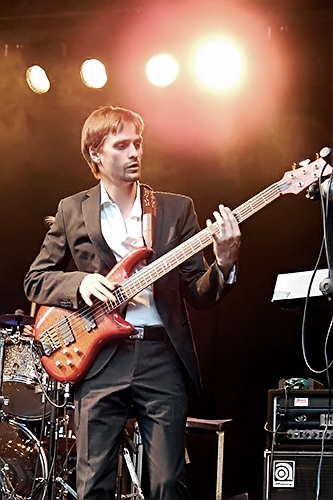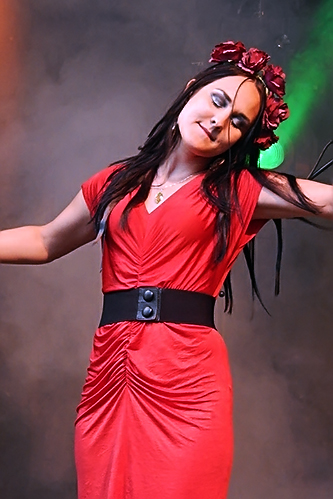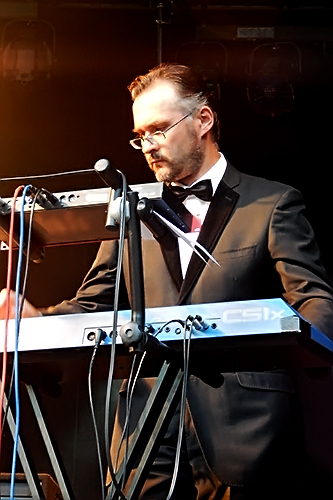 Saturday evening she had a shorter set at the Village stage. Fortunately it has cooled down on that day and the place was quite crowded. I have seen umpteen concerts of VIC ANSELMO with her band as well as acoustic shows and so I can say that she has made a great progress in the interaction with her fans. She animates the audience to sing along with her, talks with them in order to introduce her next song. At 'World from here' there is the sound of rain in the beginning and one fan gave her his red umbrella perfectly fitting to her red dress when she sat down on the stage. This was for sure a cool interaction. Also nice was her way to introduce her band mates by asking each of them how they like the festival. Both concerts were a mixture of her two albums but she performed two new songs, too, that will appear on the upcoming album.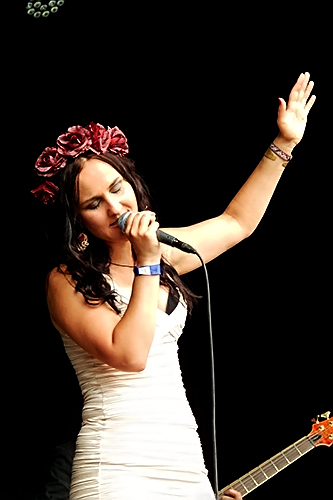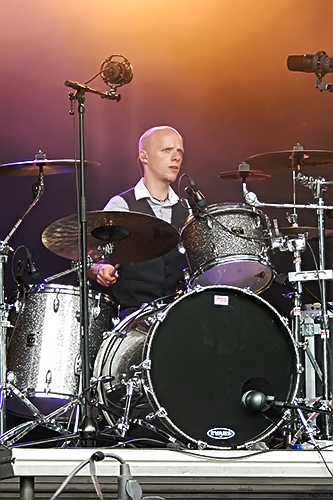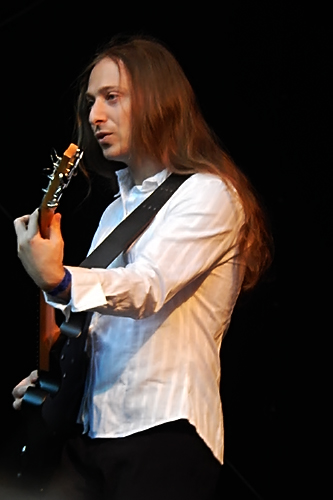 After both concerts she took her time for signing albums and talking with her fans. Some of them brought her nice presents and I'm not surprised about it as she is not only talented but such a lovely personality. //
http://vicanselmo.com
/
https://www.facebook.com/vicanselmomusic
DIKANDA

The first day was finished with this band. Quite entertaining music of the genre World Music, folk presented from this Polish band. The singer and accordion player was sitting on a chair and introduced the songs by telling some short stories. You could almost get the impression that she's the mother of the band but with her spirited performance while singing and playing she animated the audience to dance and sing along with them. Interesting enough people were really singing some parts with them although the lyrics were Polish. The audience enjoyed the concert and you could see them happily dancing to the music. //
http://www.dikanda.com
/
https://www.facebook.com/dikanda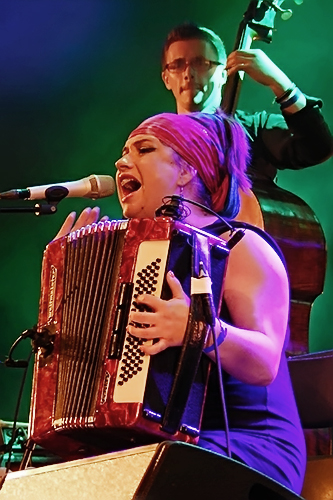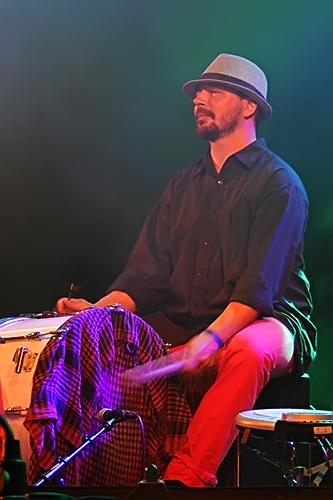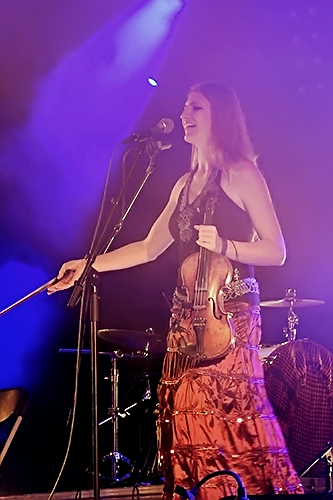 BERLINSKI BEAT AND DJ STEVE THE MACHINE

Quote from their Facebook site:
A Polish bagpipe player, a German tuba player, a Czech trumpet player, a singer from the bloodline of a genuine gypsy king, a DJ from Bosnia, East and West Berlin drummers and percussionists - an explosive mix of street music, club sounds and Berlin snout tells stories about the smell of the city, wild nights, the ladies of Berlin, retired belly dancers and makes you "move ya ass"
. Well, from this description you already get an idea that this multicultural band from Berlin is a wild mixture that urges you to party with them. I have to admit when reading the name in the festival program and saw the photo of the guys wearing black suits and blue shirts I was a bit bemused as their appearance doesn't seem to fit in the line- up. But then I learnt differently. The guys rock as hell! And the audience had a big party.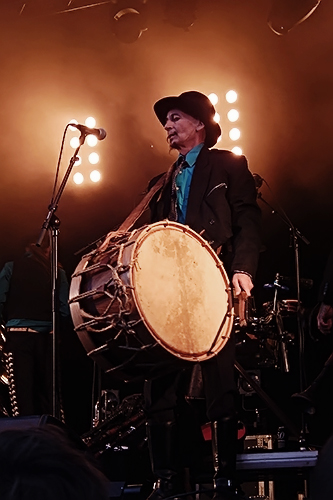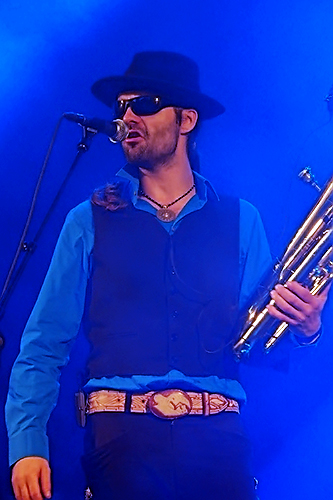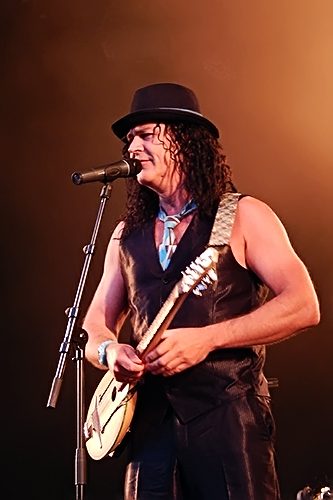 As being headliner of the day they had already a long set but while I was sitting in the backstage after their last song I still heard music and people partying though you couldn't hear instruments like their bagpipes, trumpets, etc. So I went outside to check what was going on and found out that now there was the DJ set going on. But just when I thought that this is now a kind of after- show party the band appeared on stage again to perform further two songs. After this performance most of them left and only three of them stayed in order to play and party to the DJ set. DJ Steve knows how to party and get the people going. They even invited some people who were standing at the side of the backstage to join and dance with them and yes, I was the lucky one, too (blame the red wine for it). Definitely it is a band worth to see again. They are a guarantee for fun and party. //
http://www.berlinskibeat.com
/
https://www.facebook.com/BerlinskiBeat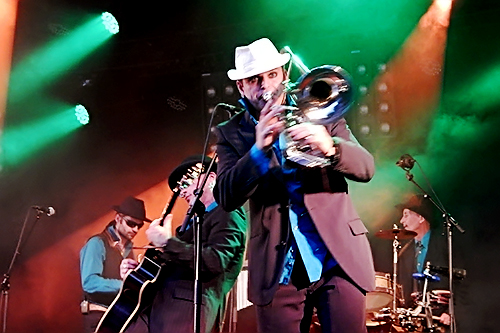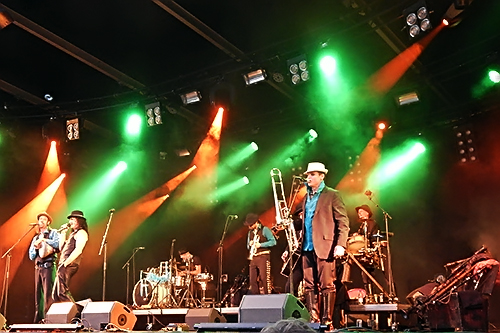 Although I didn't see many shows I had a fantastic time at the CASTLEFEST. The venue is just amazing. There is a wonderful friendly and relaxed atmosphere, lots to see as well as some offers for distraction. So even if you are not into medieval music and the like don't hesitate to visit this festival. You will have a great time of that I'm sure.
All Pictures by morTICIA