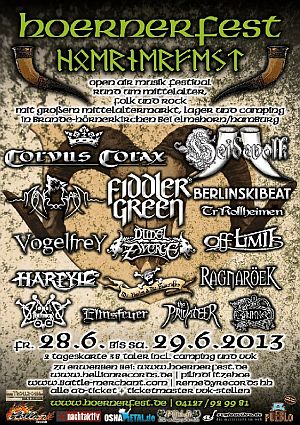 Hörnerfest Open Air, Brande-Hörnerkirchen, Germany
28th-29th June 2013
Hörnerfest 2013: Berlinskibeat, Corvus Corax, Darion Narrenbart, Dudelwerze, Elmfeuer, Fiddler's Green, Flutensang, Grimner, Harpyie, Heidelvolk, Manegarm, Mr Hurley und die Pulveraffen, Offlimits, Ragnaroek, Sonor Teutonicus, The Privateer, Trollheim, Tyr, Vogelfrey

We arrived, as is my habit, at my favourite of all festivals on the Thursday evening. With a great line-up including some truly awesome bands I felt fine and everything was as you would expect it to be with well organised toilets, showers in place and the Middle Ages Market already set up. Quite a few people were already there enjoying the bar and the food which was available nice and early and I found myself looking forward to the line-up of the following day.
Running Order Main Stage

Friday
12:00 to 12:50 Elmsfeur
13:20 to 14:20 Ragnaröek
14:50 to 15:50 MrHurleyund die Pulveraffen
16:20 to 17:30 Dudelzwerge
18:00 to 19:00 Vogelfrey
19:30 to 20:40 Heidevolk
21:20 to 22:50 Fiddlers Green
22:50 to 23:30 Fire Show
23:30 to 1:00 Corvus Corax

Saturday
12:00 to 12:50 The Privateer
13:20 to 14:20 Grimner
14:50 to 15:50 Harpyie
16:20 to 17:20 Trollheim
17:50 to 19:00 Offlimits
19:40 to 21:00 Berlinski Beat
21:30 to 23:00 Tyr
23:00 to 23:30 Fire Show
23:30 to 01:00 Manegarm

Running Order Market Stage

Friday

11:00 to 11:30 Trial
11:30 to 12:00 Still Frank
12:50 to 13:20 Sonor Teutonicus
14:20 to 14:50 Still Frank
15:50 to 16:20 Sonor Teutonicus
16:20 to 17:30 Break Ball
17:30 to 18:00 Still Frank
19:00 to 19:30 Sonor Teutonicus
20:40 to 21:20 Still Frank
22:50 to 23:30 Fire Show / Sonor Teutonicus

Saturday
11:00 to 11:30 Trial
11:30 to 12:00 Still Frank
12:50 to 13:20 Dudelzwerge
14:20 to 14:50 Still Frank
15:50 to 16:20 Dudelzwerge
16:20 to 17:20 Break Ball
17:20 to 17:50 Still Frank
19:00 to 19:40 Dudelzwerge
21:00 to 21:30 Still Frank
23:00 to 23:30 Fire Show / Dudelzwerge

Day 1 - Friday 28th June 2013

Although it had rained overnight everyone was in good spirits, except me who felt like death had chosen me to be next. Hoping that would pass I struggled down for the first band and a very good opener they were too.

Elmsfeur
It's always good to kick off any festival with a band that knows it's business when it comes to getting the crowd behind them. Despite opening to a cold audience, within minutes everyone was clapping, cheering and dancing. Good show. They're a very charming band and they really enjoy what they do. Pirate goodness in the form of this 6 piece consists of Wirti, a charismatic front man whose excellent at whipping the crowd up into a frenzy and five other very competent, fun people. If he has one problem it's that the other members of the band are just as visually charismatic as he is, especially the two ladies playing piano accordion and violin, Anni and Franzi. I recommend you check these guys out if you like raw, folky pirate metal that melodic and fun. They're brilliant. // http://www.piratenrock.de/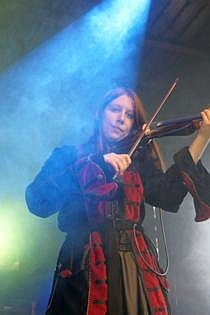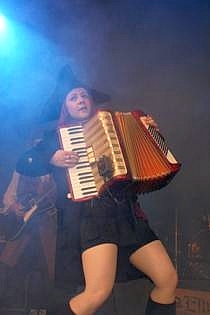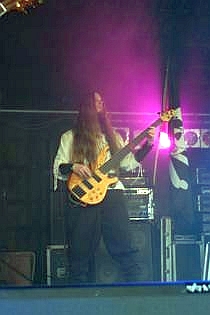 Ragnaroek
I was excited about RAGNAROEK, they're one of my favourite bands, and despite feeling decidedly unwell they cheered me up enough with a blisteringly tight set to disregard that. They are a band I never tire of, probably down to their sheer energy and impeccable delivery and this performance was no exception, but after eight years of delivering hot, hard metal to the people of Hamburg and beyond you'd expect nothing less. I was sorry not to see them higher up the billing but that I am sure is simply because they are a band local to the festival because it was no reflection on their sheer abilities, which are significant. // http://www.ragnaroeek.de/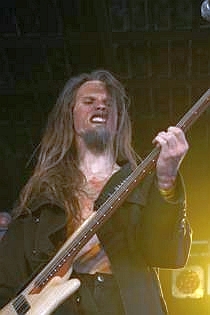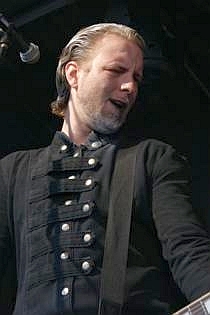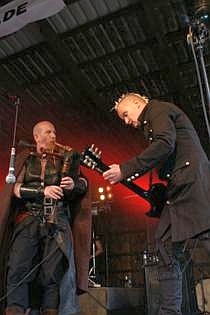 Mr Hurley and the Powder Monkeys
More Pirate people. Quite an enjoyable band of far more folk orientated songs, which after the might of RAGNAROEK you might imagine would fall flat, but it didn't, they were great. Their delivery was simple and humorous and they succeeded in achieving the effect they wanted. The audience loved them but by now I was feeling so dreadful that I took my photos and headed back to the camper, and this is where my Hörnerfest 2013 ends I am afraid. Once back there I became sicker and sicker until I finally abandoned any hope of being able to continue photographing or reporting in any meaningful way and agreed to be taken home later that day, as I felt so ill. Thus ended my Hörnerfest experience 2013. // http://www.pulveraffen.de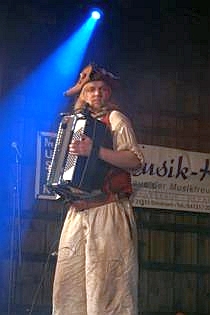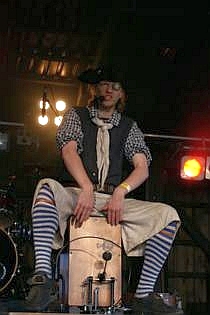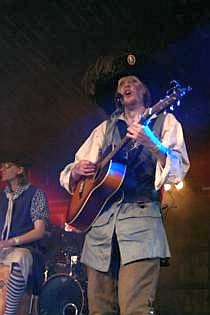 Hörnerfest is my favourite festival and I know from the barrage of friends who have not stopped reminding me of the fun I missed that the rest of the festival was as awesome as the first three bands. If you get a chance to head out towards Hamburg for the 2014 offering I suggest you do so, I certainly will be to make up for this year and will just be putting '13 down as unlucky for some... me.

All pictures by Maddi Isaacs