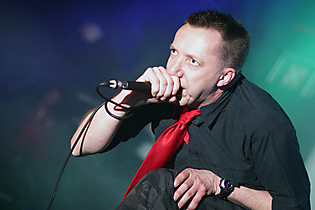 Kulturfabrik, Krefeld, Germany
3rd February 2007
ADVANCED ELECTRONICS FESTIVAL: Suicide Commando, Soman, Frozen Plasma, Unter Null

Just three days before the event I got my ticket because I only shortly decided to visit the festival. The Advanced Electronics Festival celebrated the fifth edition of the "Advanced Electronics" sampler series. So I couldn't let the chance go to enjoy the performance of one of the most known acts in scene since nearly 20 years. As I arrived at the Kulturfabrik most of the parking-lot wasn't filled so far and entering the hall I recognized that it wasn't filled well either. The concert didn't seem to be sold out. Until the middle of the first band performance only a few people filled the hall.



UNTER NULL

This is the charismatic Erica Dunham who is heart and soul of this solo project, creating her typical lively, rhythm-loaded sound. Her project exists since 1998. Her powerful performance and noise/industrial sounds seem to be the answer to the male counter pieces as SUICIDE COMMANDO and similar bands this genre. http://www.unter-null.net/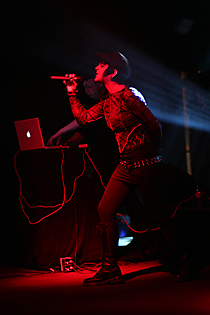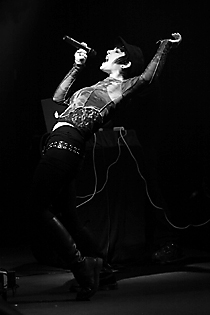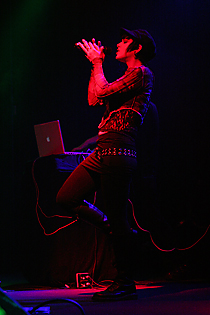 Music and Performance
Because of being the first act this evening and only few people were watching the show they couldn't really get the party started. But with the room getting more and more full it became better! Sadly their performance had a sudden end - in the middle of one track lead singer Erica Dunham took the microphone - but there was no sound - it seemed as if they overstepped their timetable and got cut off. But nevertheless it was a really nice gig!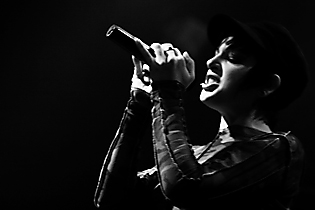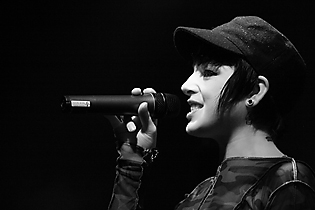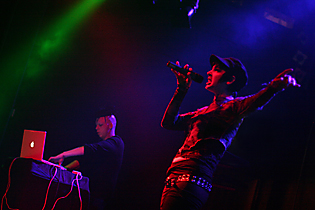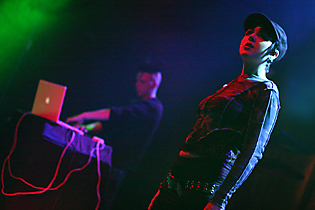 SOMAN

MODCOM - one-man project of Ronan Harris (VNV Nation) - was scheduled as the second gig. But it had to be cancelled unfortunately – I would have loved to see him because of this new project – live-remixes of electronic beats and rhythms. This would have been very interesting…! He uses techniques from the early 70's synth pioneers as analog modular synthesizers and analog sequencers for live sound generation and uses it to create 21st century's electronic beats and soundscapes. http://www.modcom.de/ Substitute for the missing MODCOM gig was SOMAN. http://www.soman.de/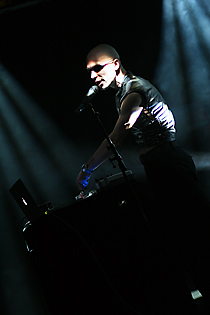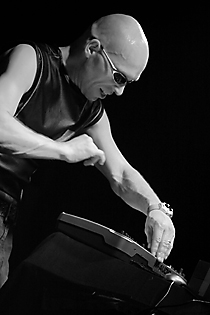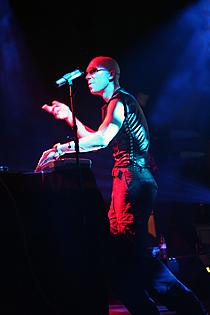 Music and Performance
As a one-man-show, Kolja Trelle aka SOMAN entered the stage and started with his pushing and intoxicating beats - every one got energized. In the meantime, the hall was full of people; mostly everyone was dancing and celebrating. Although the show was not the most exiting to see - it was the mostly energizing to hear!!! At the latest with their club-hit "Divine" he got the atmosphere to boil. Performing some of his newer songs, together with his mostly well-known it was really a successful mixture and an honorable "substitute"!! At the end as bonus tracks, he remixed a medley of VNV NATION songs in honor for the absent Ronan Harris – it was really great!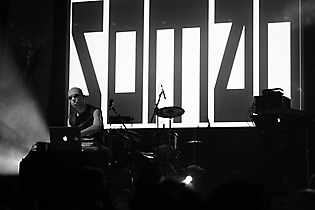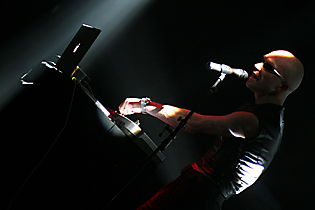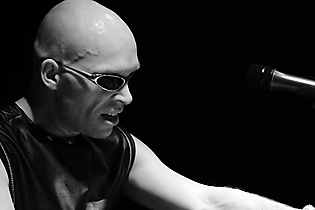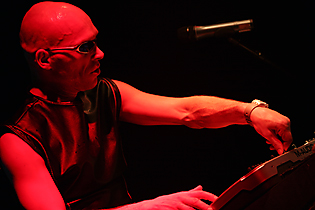 FROZEN PLASMA

FROZEN PLASMA is the new-known project of ex-NAMNAMBULU front man Vasi Vallis who in summer 2005 started to continue with the musical heritage of NAMNAMBULU and started FROZEN PLASMA. Together with Felix Marc (DIORAMA) as lead-singer they started their first single "Hypocrite" in Nov. 2005 and had their break through. http://www.frozenplasma.com/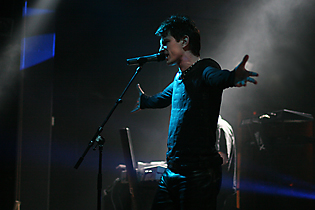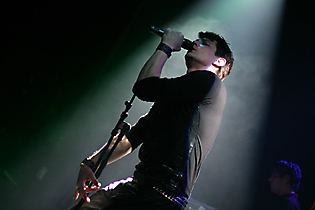 Music and Performance
Here in the Kulturfabrik, I loved the music, but they were not as good as expected - not because of bad performance, but of the voice control... the voice was not that clear and that belittled their performance a bit. Besides that, they played some nice electro with melodic singing - I liked it really much!

Setlist
01. Intro/ Lift the Veil
02. Condense
03. Hypocrite
04. Excited
05. Crossroads
06. Home
07. Warmongers
08. Generations of the lost
09. Irony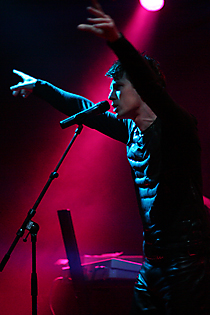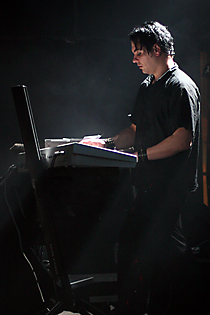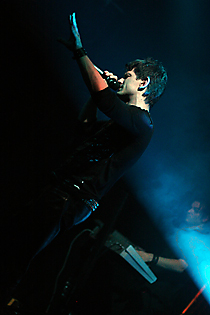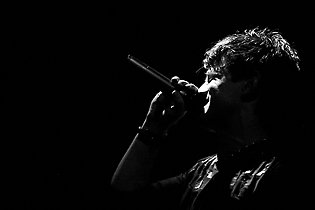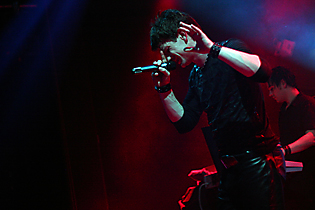 SUICIDE COMMANDO

The fourth and most fascinating gig for me was SUICIDE COMMANDO. Having started their career in 1986, Johan Van Roy developed his unmistakable style to a perfect mixture of hard, aggressive beats paired with danceable rhythms. http://www.suicidecommando.be/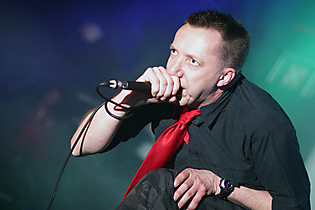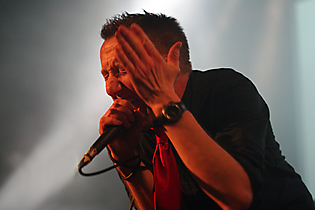 Music and Performance
What they celebrated on stage was really eye- and ear-catching!!! They started with "B.T.K. Bind Torture Kill" – together with a really shocking video-show in the background – the perfect harmony of hardest beats and topic of their songs! Besides new titles they've gone back some years playing tracks like "Save me" or "See you on hell" or the absolute must-have-club-hit "Hellraiser". "One Nation under God" came together with a great video-show; they performed this delicate song really masterly! They played three bonus tracks before leaving the stage; last one was a remix of THE KLINIK's "Sick in your Mind" – so cool!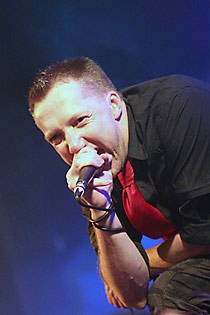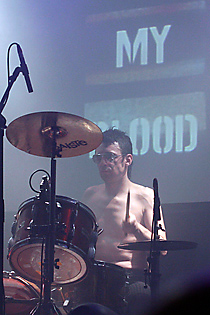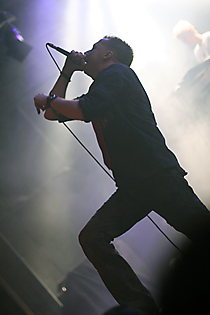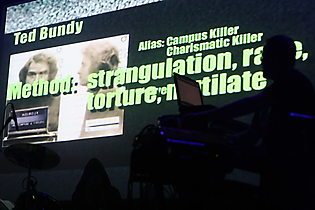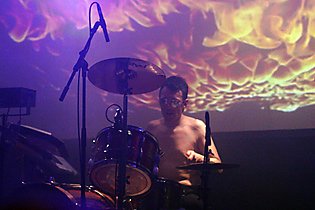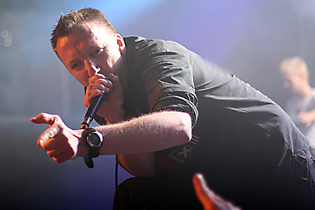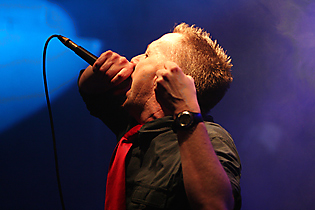 Pics by Marcus Nathofer
{jos_sb_discuss:18}