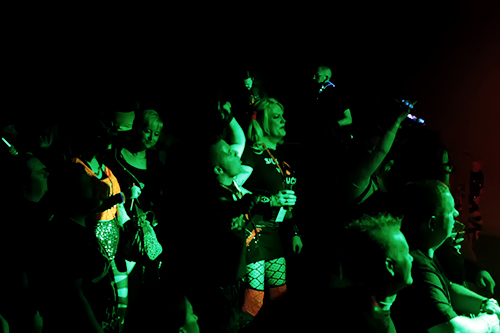 Bradford University, Bradford, United Kingdom
28th to 30th August 2015
Infest 2015 with Project Pitchfork, mind.in.a.box, L'âme Immortelle, Empirion, Monolith, Klangstabil, Cocksure, Syrian, BhamBhamHara, Chant, Ethan Fawkes, readjust, Mechanical Cabaret, D-K-A-G, AlterRed, Ctrl Alt Del

Infest 2015 was my first concert in the UK. It felt more like going to a comfortable all-weekend nightclub more than an actual concert. All modern conveniences were readily available with very reasonably priced student accommodation. The concerts itself were walking distance from the student accommodation which made it a bit luxurious.
There were many rooms to walk through almost like a maze. I had a difficult time finding people from time to time. One room was where sellers selling items, the next room was a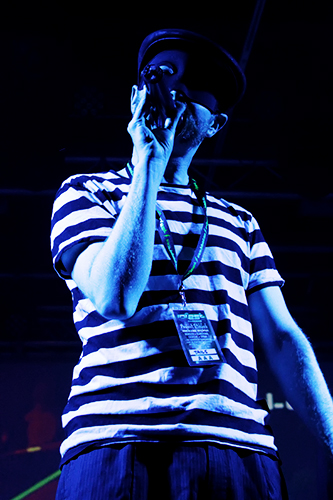 full bar with comfortable seating and the room after that had the stage and dancing area with an area where people were selling t-shirts and music. I picked up a load of t-shirts from former years for next to nothing and also purchased a retro asteroids inspired Infest 2015 concert t-shirt which was fantastic. I sat there on a comfortable heavily padded seat in the bar with a glass of wine preparing for the event to start. We synth-o-crats like our comforts.
The really incredible thing about Infest is it is very informal and down to earth. Plus the bands often hang out with the concert goers in the bar or by the gaming area. It's rare to find a concert like this where the bands are even approachable. This alone was an incredible experience. Not only that the tireless staff doing everything to help with the event and organizing the concert were equally amazing and friendly.
The concerts
All the bands in the line-up were incredible but there were a few I spoke to as well. ETHAN FAWKES was amazing in the fact that he is a one man band. He is the "Mozart of Industrial"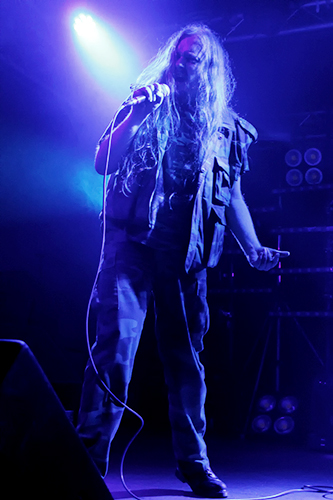 music. The music just comes out of his head and he is the most productive of all of the bands combined with just his output of songs alone. The creativity just pours out of him and the concert goers really loved the show he gave. He is a very talented musician bordering on genius level. If not already there. He gave a great live show all on his own.
ALTERRED have their own unique style that seems to have a classic avant-garde touch that stays with you. Telling life stories that haunt the mind and heart of the listener. You can easily drown into their music like a comfortable leather bound book that you don't want to stop reading. Looking forward to reading the next chapters. The drama of their live shows immerses the listeners into the world of ALTERRED. They are admired by many alternative crowds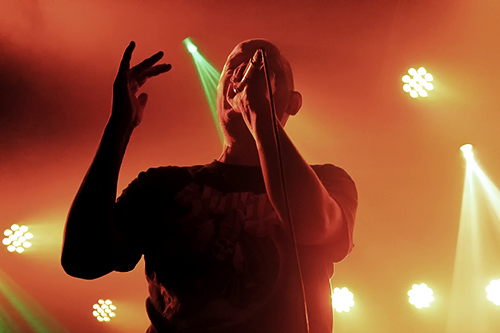 covering the EBM, Electro, Industrial scenes. There was something for everyone in their live show.
KLANGSTABIL is a multi-talented and creative German group that is really hard to categorize since they cover a lot of different types of genres. Their sounds keeps you on your toes and mystifies the listener into believing their story about the "Shadow Boy". The concert goers really enjoyed their live show.
CHANT really stood out from the European groups bringing some of the raw American tribal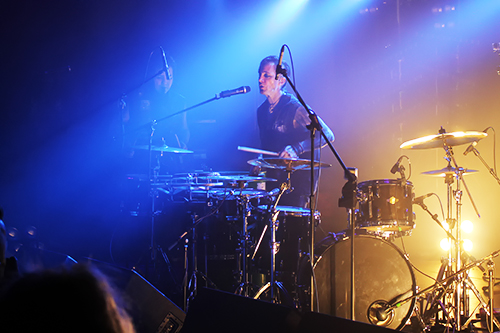 industrial sounds and creative beats to UK shores. Being a band from the South-western USA (Austin Texas) made them unique since it was so far away with a completely different slant on the sounds then most of the European bands. Probably the one band who had travelled the farthest for the concert. I know how far they have come having grown up in Arizona myself. A great duo with the industrial energy of mystical desert sounds and hard beating drums that immerses the listener into a tribal like trance. Amazing to listen to in concert because their sounds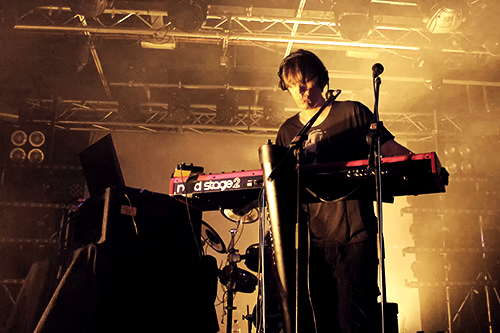 really tap into the primordial side of being human. At the concert you could feel this primordial urge as the concert goers moved in unison with the beat of the drums.
MIND.IN.A.BOX ended the festival and gave a pretty incredible show. They really work hard to try and give the best live performance they can and it shows. When you listen to them you are transported into their story which really is in the realm of science fiction. The listener is immersed into the sound of a futuristic scene and event.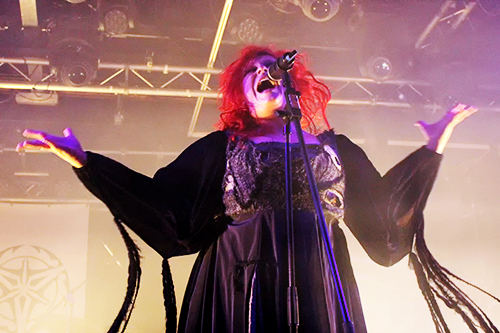 Their live show has the same effect as listening to their music and videos, even more so. And it only gets better!
L'ÂME IMMORTELLE also gave a great show with Gothic sounding lyrics and haunting songs along with many theatrics on stage. They keep you glued into every aspect of their music. Empirion also expressed themselves with strong songs of hard Techno Industrial blended with Acid House. Their songs have samplings to be remembered.
Overall Festival Rating

Music: 9
Performance: 9
Sound: 8.5
Light: 8
Total: 8.5 / 10
All pictures by Kat Newman