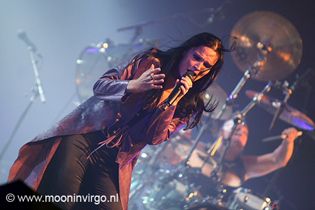 Oktoberhallen, Wieze, Belgium
18th and 19th of October 2008
Metal Female Voices: Tarja, Epica, L'Ame Immortelle, Trail of Tears, Diabolo Swing Orchestra, Asrai, Edenbridge, Macbeth, Atargatis, Kells, Markize
The sixth edition of Metal Female Voices! They keep coming up with new bands to show us. This year it seemed a bit difficult. First the day was switched and now the headliner of Sunday cancelled. Luckily there were still some great bands left to entertain us. Even though the hall was quite empty on Sunday, the festival was great as always!
18th of OctoberMarkize

Markize was founded in 2003. Their songs are written in English, French and even Russian. Their demo 'Poussières de Vie'was released in 2004. It was well received and Markize was on their musical way up. Singer Alina Dunaevskaya and drummer David Verbecq are the musical heart of this band. Together with Kells they won the warm-up of last year.
http://www.markize.com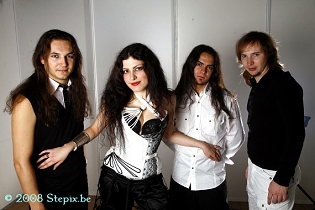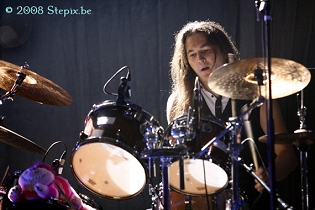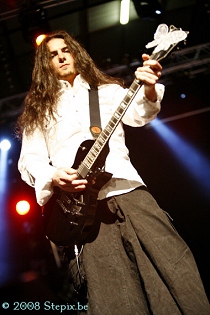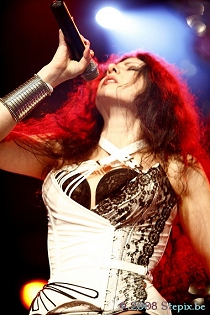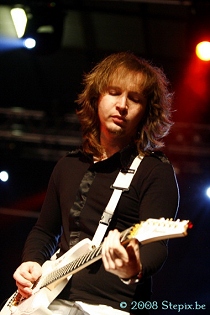 Kells

Kells is a French melodic metal band from Lyon, formed in 2001 by Patrick(guitar), Fabrice (keyboards) and Virginie (vocals). Their first album, Gaia, was released in 2005 and was well received. The songs are in French. They opened for After Forever in Lyon in 2007 and for Epica on Lille in February 2008, also with Asrai. They are further the support of Epica for the French tour of the end of this year. The band is currently writing their new album, "Lueurs", to be released in January 2009. Their various influences and musical experiences create a particular modern metal sound allying pop, electro, metal and classical music. The performance of Virginie on stage is always impressive; she is very energetic and jumping all around the stage.
http://www.kells.fr/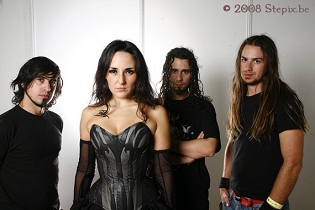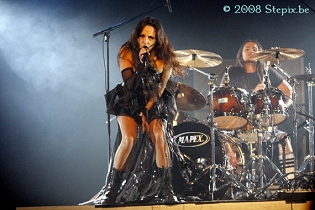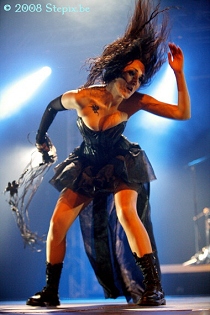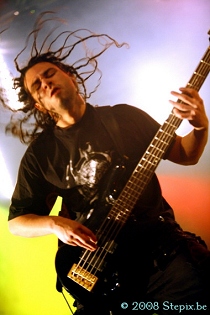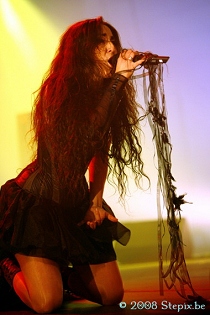 Atargatis

Atargatis is named after the Syrian goddess of existence. The band was founded in 1997 and has since released 5 albums. The latest, 'Nova', was released in 2007. They have already been booked for the Wave Gotik Treffen in Leipzig for the summer of 2009. So if you like them you know where to go.
http://www.atargatis.de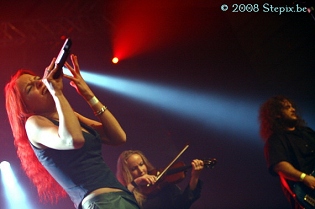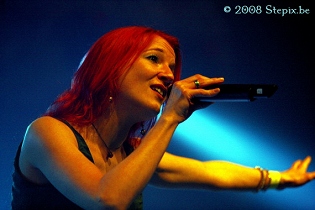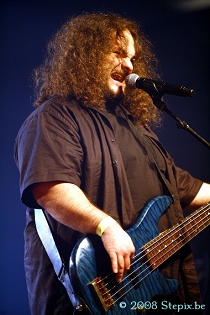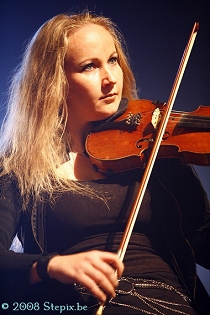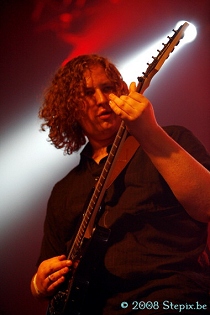 Macbeth

All the way from Milan, Macbeth. Founded in 1997 they have now released 7 albums. Their last album 'Superangelic Hate Bringers' was released in 2007. if you want to know more about this band go check out their website, you can even find out their favorite colors, drinks and movies.
http://www.macbeth.it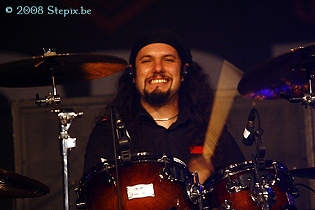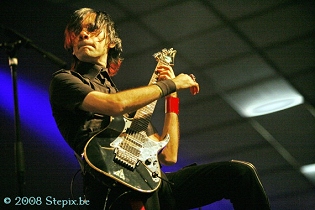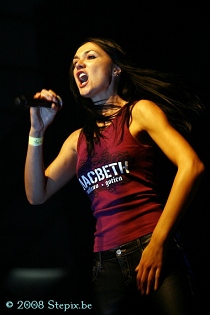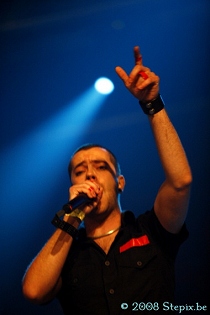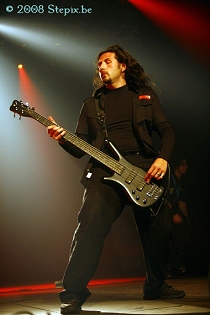 Edenbridge

Edenbridge is celebrating their 10 year anniversary this year! The band started as a studio project but grew into an actual band which is performing world wide. With 8 albums they are a hard working band. Their latest album was released this year: 'My Earth Dream'.
http://www.edenbridge.org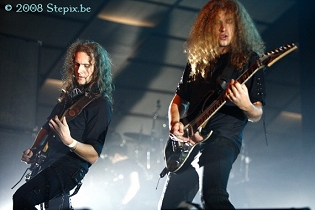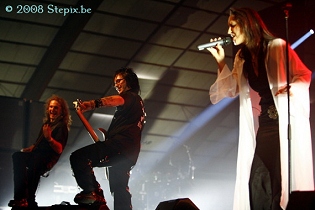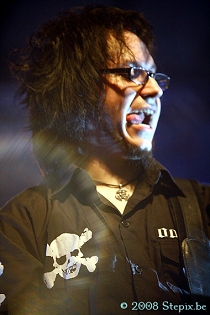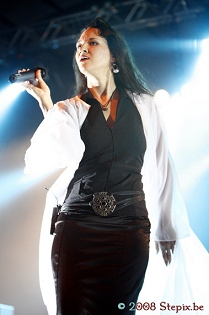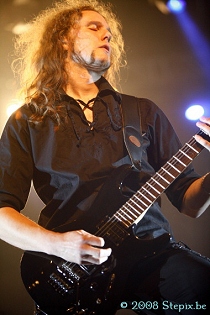 Asrai

Upon entering the venue we saw that quite a crowd had gathered already. Asrai was one of the Dutch acts performing at the festival. Their third album 'Pearls in Dirt' was released about a year ago. So who knows what's cooking….
http://www.asrai.net/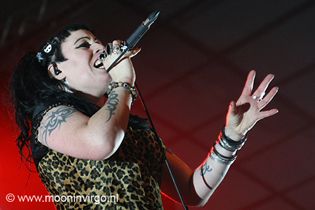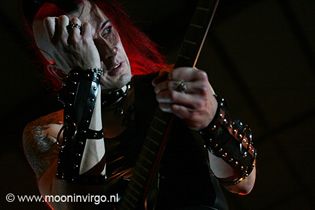 Music & performance
The sound was not that well, especially at the start of the performance, as if the band was playing a mile away. There was little front light but… the beats were great. Asrai always knows how to get a crowd on the move. Both guitarists are completely in to their guitars, playing them with full passion. Manon was giving her own show behind the keyboards, dancing, playing and singing along. After a few songs the power of Asrai really came to a height. Margriet has a very recognizable sound and that is great.
Rating
Music: 7
Performance: 7
Sound: 6
Light: 5
Total: 7 (6,6)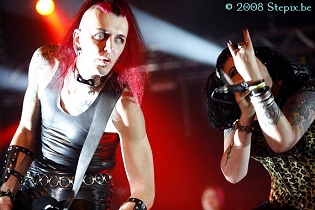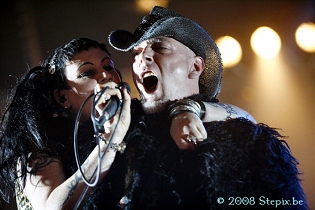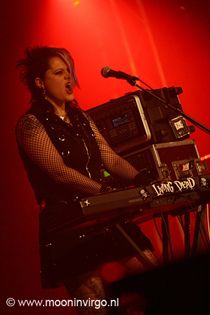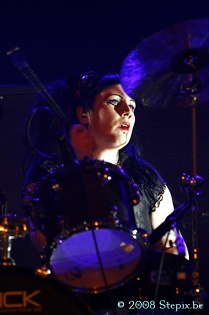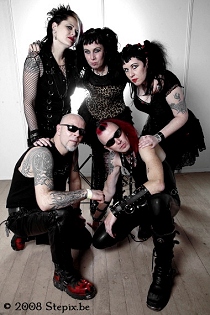 Diabolo Swing Orchestra

Their biography reads like a historical novel, or maybe the start of an Anne Rice story. It end with the introduction of the Devils orchestra of today. They continue the legacy of their ancestors in the Diabolo Swing Orchestra. First it seemed as though they weren't going to make it but they came anyway and there was time for them to play!
http://www.myspace.com/diabloswingorchestra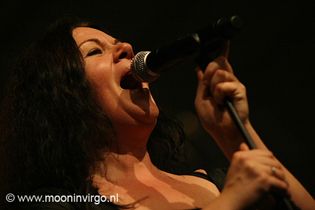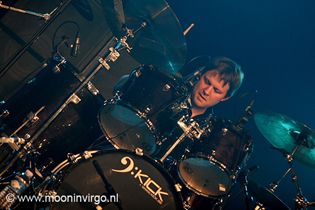 Music & performance
"For those of you who don't know us, we are… late" The men of the Diabolo Swing Orchestra immediately catch your eye. They all wear bright red velvet historical coats. They definitely make you remember them instantly. Their vocalist however wore a rather simple black dress, in my opinion that is a missed opportunity. Besides the normal instruments such as guitar and drums this orchestra from the dark side even had a didgeridoo and cello, a wonderful addition to their music. The performance of the musicians is energetic, they make contact with their audience and they completely own the stage. They even attempted to turn the entire venue into a ballroom by getting men and women to team up, so at the end of their Spanish love song everybody would be kissing. This failed but everybody was shouting and showing their horns.
Rating
Music: 8
Performance: 7
Sound: 7
Light: 7
Total: 7 (7,3)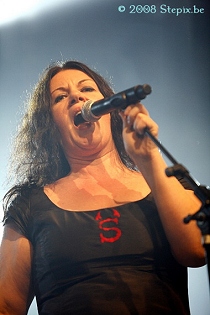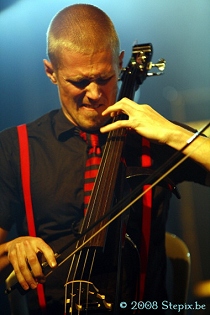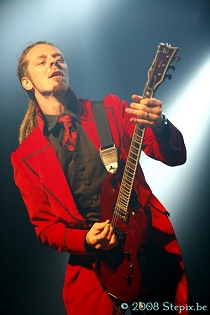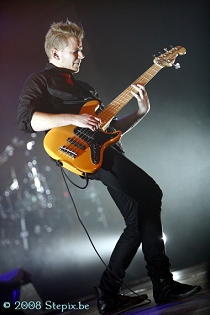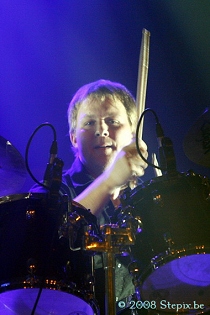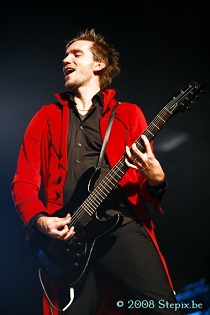 Trail of Tears

From Norway there was Trail of Tears. Now that hey have a female vocalist again they can perform here. The audience of Metal Female Voices Fest was ever so grateful for that because this performance was magnificent!
http://www.trailoftears.no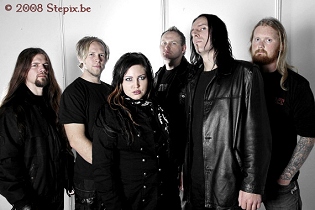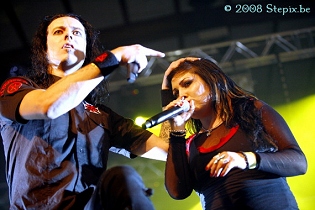 Music & performance
The melody was a bit soft but the band was on fire. The sound was adjusted quickly so it only got to sound better. Cathrine has such a versatile voice, she can sing both high and low, strong and delicate. She is a fierce lady. The entire band give a lot of energy to the crowd but they get it back as well. Their stage presence is great, you have to keep looking. Their energy is reflected in a great light show with a lot of strobe lights. Songs such as 'Profounddemonium' are rewarded with loud cheers from the audience. New songs duch as 'Deceptive Mirrors' are greeted warmly as well. Throughout the show more and more people joined in in the enthusiasm about this show. They will soon go into the studio in France to record their 6th album. The MFV audience is surely looking forward to that album!
Rating
Music: 8
Performance: 8
Sound: 7
Light: 8
Total: 8 (7,9)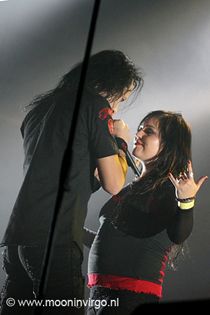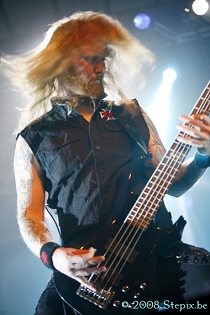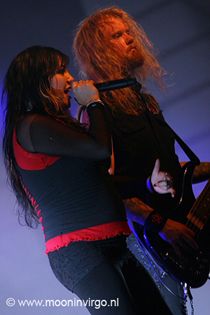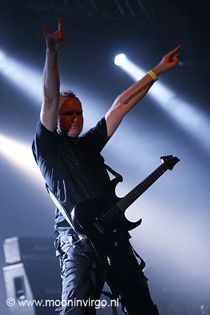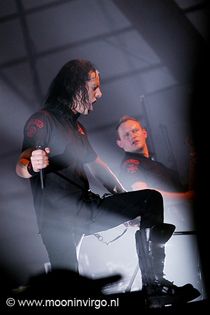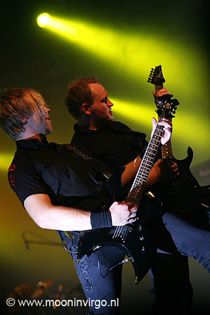 L'Ame Immortelle

L'Ame Immortelle started out as a two man project, writing songs. These two men were Thomas Rainer and Hannes Medwenitsch. The song 'Life Will Never Be The Same Again' gave the impulse to take on a female singer. A former classmate of Thomas showed her interest: Sonja Krasuhofer. L'Ame Immortelle was born. Nowadays the band is duo consisting of Sonja and Thomas.
http://www.lai-music.com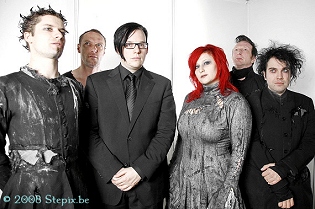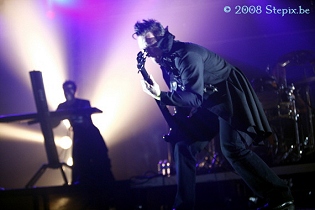 Music & performance
Thomas was wearing a nice black suit. Sonja was dressed in a wonderfully torn up grey gown. She moves across the stage like a true dancer. Their English songs are received with more enthusiasm than the German songs. There were some German
fans though who loved both. Thomas plays the keyboard as well. Sonja's vocals are very clear, you can hear the lyrics very well. She sings as if she has experienced it all, she is telling her story. Ashley plays so low to the ground he can almost sit down, at the back of the stage Markus is attacking his keyboard. His voice is sharp and hard opposed to her soft and clear voice. They finish their show with 'Requiem' from Namenlos which was released this year.
Rating
Music: 7
Performance: 7
Sound: 7
Light: 6
Total: 7 (6,9)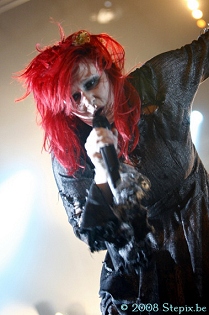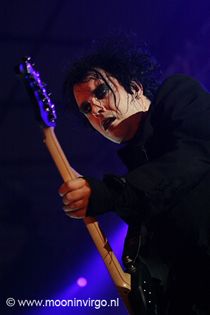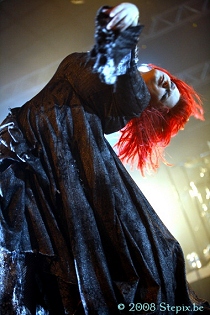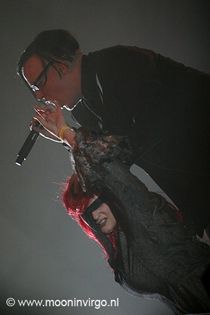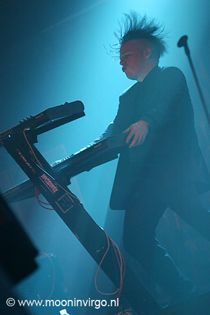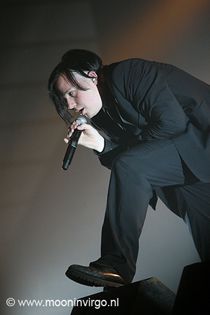 Epica

Another Dutch entry to the festival. They have performed all over the world even as far as Israel. Today it was much closer to home. The crowd sure was excited when they came on to the stage, the screams were incredibly loud.
http://www.epica.nl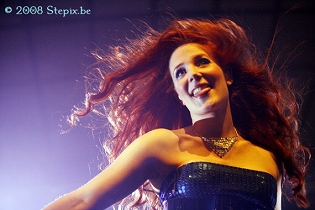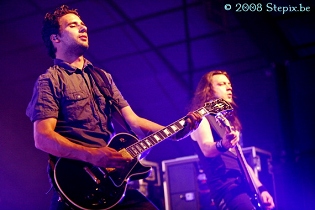 Music & performance
The members of Epica entered the stage one by one. Simone entered last in a blue and sparkly outfit. Simone doesn't seem to have that much vocal power today, she is not her usual self. The men are doing there own thing, they do seem to be enjoying their show. There is good contact with the audience. Simone tells us "it is nice to be among girls for a change". The band gave Ad the chance to show off his new guitar of which he is very proud. The audience doesn't seem to mind that Simone is not on full power tonight and songs such as 'The Last Crusade' and 'Never Enough' are sung along too loudly.
Rating
Music: 6
Performance: 7
Sound: 7
Light: 7
Total: 7 (6,6)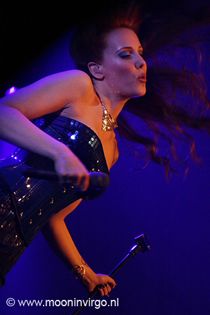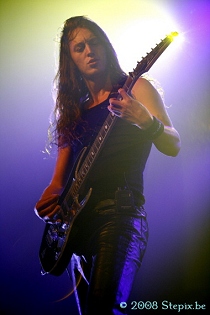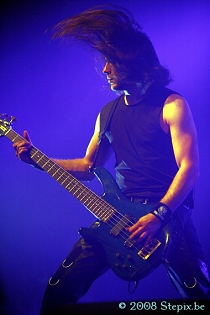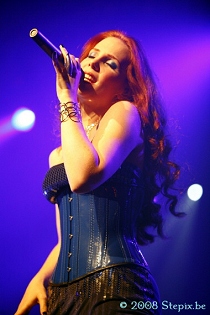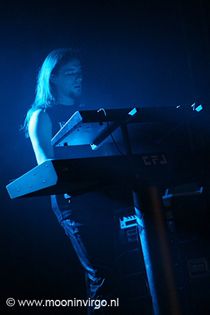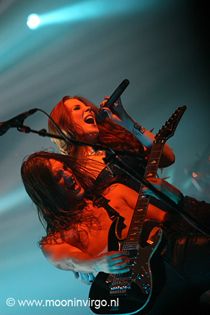 Tarja

For the first time on her own at Metal Female Voices. She has been on tour for a while now and Belgium was her host. Her new album has been doing well and she has her own fan base by now, or maybe they never left.
http://www.tarjaturunen.com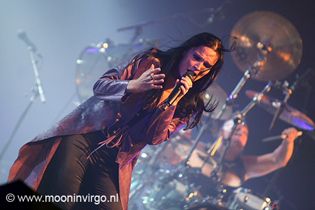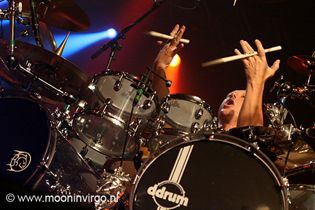 Music & performance
In front of the stage there was a huge white curtain. When the band started to play and Tarja started to sing you could see a light at the bottom of the curtain and a small bit of the shadow of Tarja. It was probably the intention to get a huge shadow but that didn't work out. The curtain fell and there was Tarja in a long purple coat which was not her only outfit this evening. Purple, white, black even a checkered outfit. The band members were well positioned on the stage, this way everybody could be seen. As a special addition there was a cellist. At times Tarja left the stage to give the band some space and let them have the audience to themselves. Of course many songs from her album were played. The title song' Winter Storm' was very well received. As were the Nightwish songs she sang such as 'Passion And The Opera', 'Over The Hills'. One of the most sung along too songs of the evening has to be 'Wishmaster'. It is fantastic too see how happy Tarja is on stage. She even showed us a talent I hadn't seen before, she played the keyboard. It was a grand show, as was expected from Tarja. She has still got her touch. At the end of the show all band members hugged each other and then they bowed for us under a very, very loud applause!
Rating
Music: 9
Performance: 8
Sound: 8
Light: 9
Total: 9 (8,6)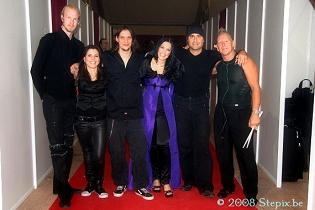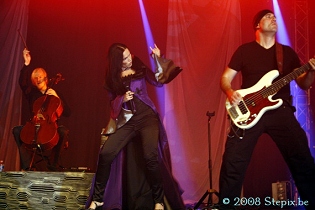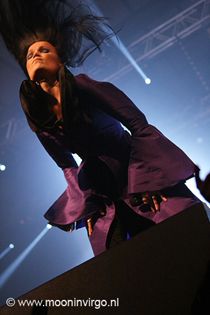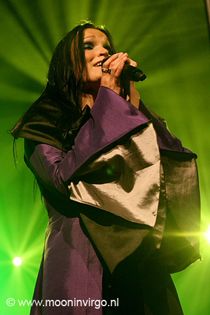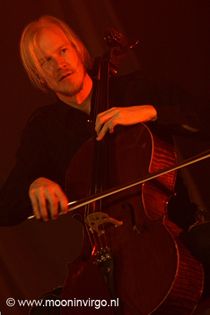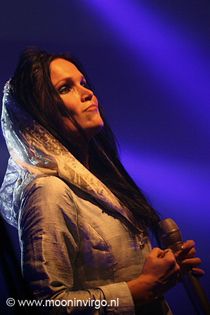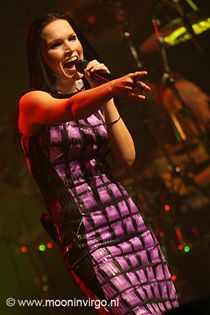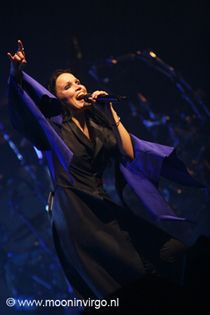 Photography & copyright:
Monica Duffels -
www.mooninvirgo.nl
{jos_sb_discuss:18}