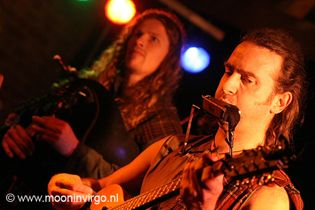 Midwinterfair, Archeon, The Netherlands
13th & 14th December 2008
Music, art, workshops, lectures and shopping
With winter on its way it was time again for the annual Midwinterfair in the Archeon. The entire Archeon was full of life. In the Roman bathhouse there were several lectures. For instance by young writer Thomas Olde Heuvelt. The second lecture of the day was by Professor Rotherham about the magical animals of ancient Egypt. These animals are of course the gods. It turns out there is actually only one actual god: Ra. The others are only avatars. Downstairs in the bathhouse music was being played and many visitors enjoyed a nice meal.
There were two large tents outside. This is where most of the shops were. There was something for everyone. Each year there are some new shops with original wares. This year there was a stand with hand puppets. One of the mead shops sold warm mead this year, especially nice when you had to go back outside, into the cold winter air.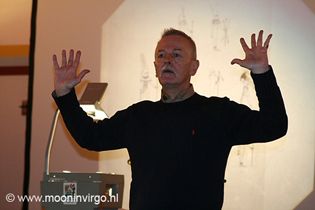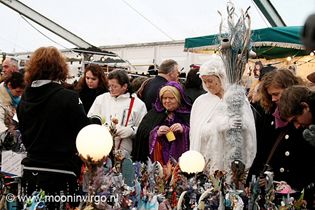 In the medieval monastery it was completely packed. During the first show of Rapalje it was so full the doors were closed and nobody was allowed in any more. After Rapalje Morning and Elexorien played. The audience was enthusiastic and it was of course great to be in a warm place for a while.
Outside there was a large tent in which a fire was burning and Orfeo was playing. They had little room to move but they definitely made the best of it. People were dancing both inside and outside. The atmosphere was great. In the evening there were people shooting arrows with fire. This added to the romantic atmosphere of the setting.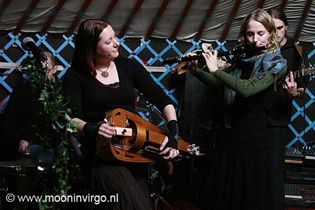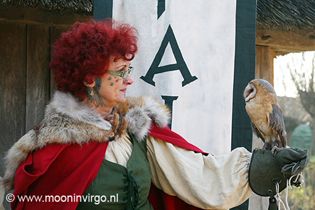 At the end of the day there were two grand finales to choose from. You could either go to the performance of Rapalje or to the fire show. We chose Rapalje. Since they were both at the other end of the park. The upper room of the monastery was quite warm as soon as people got in, all coats were taken off and everybody took part in the feast that was going on. Dancing, singing along to songs such as 'Whiskey in the Jar' and drinking! There was quite the feast going on. Rapalje gave a fantastic performance, especially considering the circumstances, a small stage with little possibilities.
It was another successful year at the Midwinterfair which seems to attract more and more visitors every year. People who visit Castlefest and the Elf Fantasy Fair can all be found in Alphen aan de Rijn in the winter!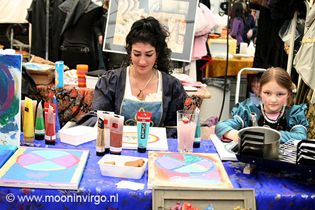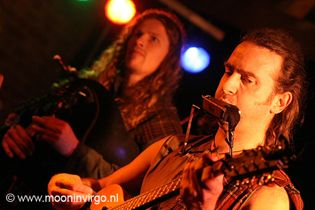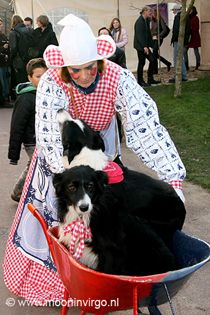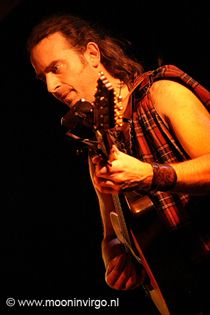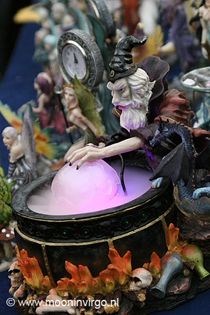 Photogaphy & copyright: Monica Duffels -
www.mooninvirgo.nl
{jos_sb_discuss:18}