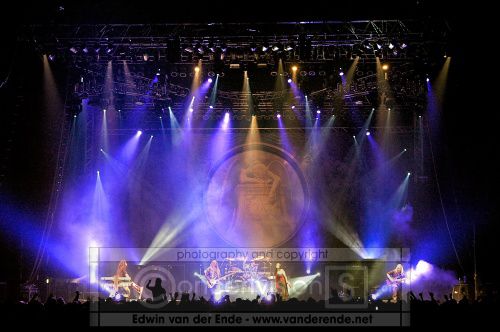 König Pilsner Arena, Oberhausen, Germany
December 28th 2004
Nightwish, Oomph, Apoptyga Bezerk, Tiamat, Suicide Comando, After Forever, Secret Discovery, Angelzoom

The big hall from the Köning Pilsner Arena is filled with a lot of Nightwish fans. A lot of teenagers are standing in the front for the whole day waiting for the headliner, others are relaxing elsewhere. The atmosphere is very relaxed and people really seem to enjoy it. It isn't that massive as the impression was on the outside. Who never saw the arena: it's like a big city. A big hall with little stalls for food and drinks around it. The evening is in the hands of a German celebrity. She also introduced the bands at Mera Luna and now she's here as well.

Angelzoom

I just arrived when I heard the last minutes of this band. What I heard sounded very well. The voice of front lady Claudia Uhle (X-PERIENCE) is low and deep. This band is her new project and the new record 'Angelzoom' was received very well. Soon the band will support APOCALYPTICA and they have a new single out. Things go very fast with this band and they really deserve this; with their own sound in the gothmetal world.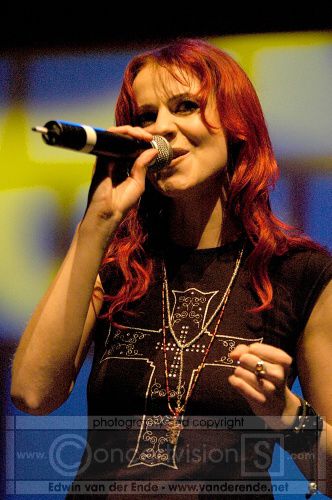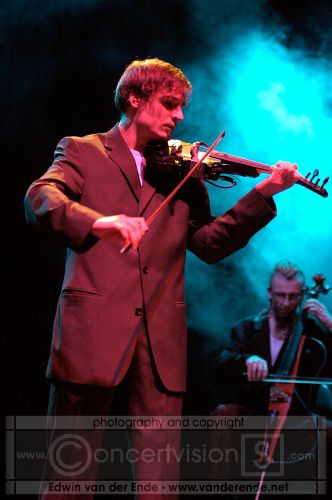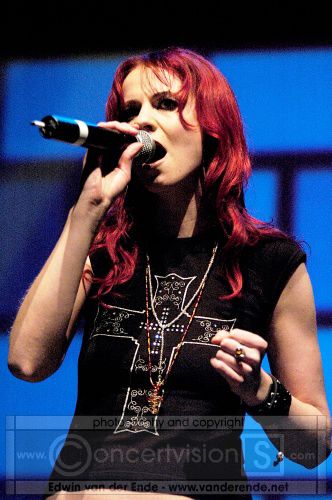 Secret Discovery

Unfortunately I had to miss them because I had to wait a very long time before I could put my coat away and enter the venue. What I heard was some tones of this old sensation. The vocals were low and the bass beat was very rough. It's very catchy but in a good way. Their roots lie within the heavy metal and the guys from Bochum made a good mix of it together with gothic elements based on guitar lines (which is very unique in the German gothic scene).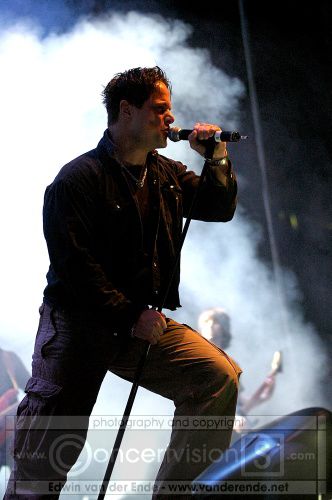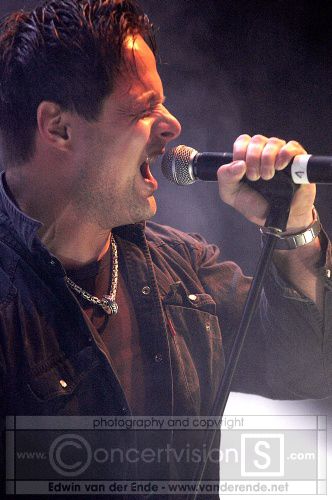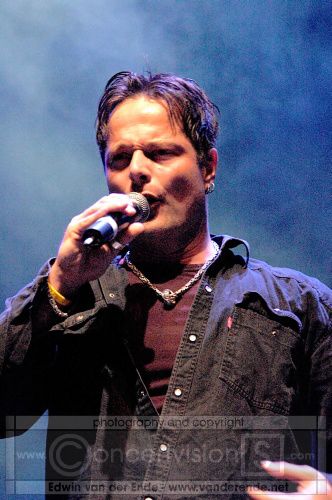 Suicide Commando

A typical band what you either love or hate, but nothing in between. I only saw a little part of the show. It is a very energetic band with a typical electronic sound. They sound a bit overloaded to me: there are to many samples and elements in the music. The audience seems to enjoy it though, yet it's not something I really understand. The keyboard player is a bit static on stage, but the front man, with his aggressive scream, is very energetic.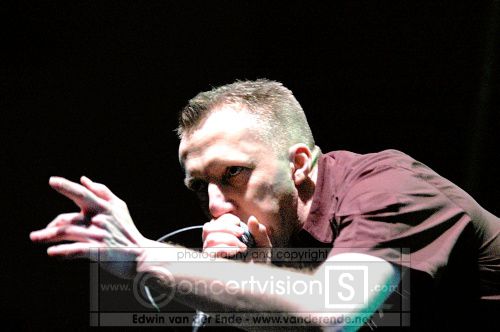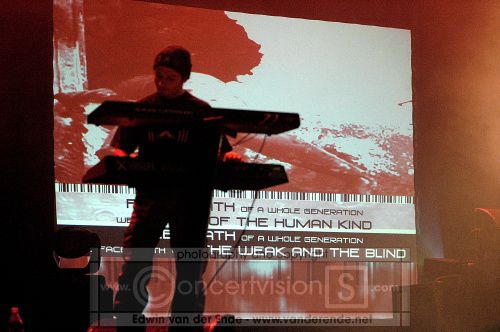 After Forever


The band is very well known in the Netherlands and it's the first time I see them on stage outside our country. The latest record 'Invisible Circles' made a good impression. In comparison to the older records the sound of front woman Floor has grown a lot and live she's also a very powerful singer who is disciplined and very technically skilled.
Music
The last time I saw the band live was atn Huntenpop (a Dutch festival), but here in Germany the band gives more than 100 percent. It's like a wave rolling over the audience. The music is very powerful and deep. Definitely one of the best shows I saw of them. Everything is perfect and makes the circle round. Floor's voice is clear and so powerful that it looks like she doesn't need the microphone to reach the people in the back. Her strength together with the strong guitar lines make it a kind of heavy metal what's very energetic. It's great that besides the clean classical vocals from Floor they now also use the clean vocals from Bas Maas (guitars) and together with the grunts of Sander Gommans (guitars) you get a deep and aggressive sound.
Performance
That After Forever has everything under control means this includes their performance. Floor was a bit static on stage in the past: she stood still and just sang, but over the years she has started to move a lot. Not dancing, but you can't expect that from a real singer. There's a lot of contact with the audience and she also interacts well with grunter and guitarist Sander. Keyboard player Joost has a solo to play, but during the rest of the show he really moves a lot. There's enough to see on stage and the band keeps it very exciting till the end. The audience was a bit sceptic in the beginning but near the end they turned really enthusiastic.
Rating
Music: 8
Performance: 8
Sound: 8
Light : 8
Total: 8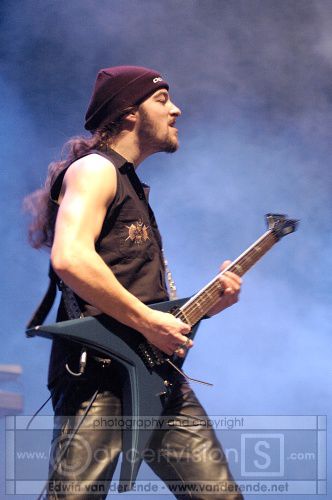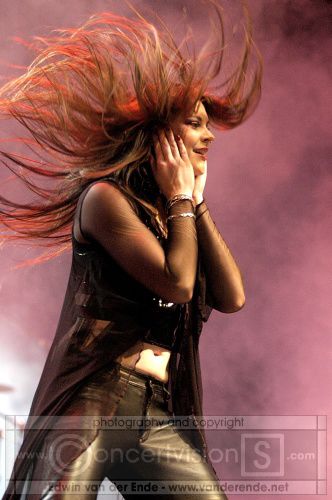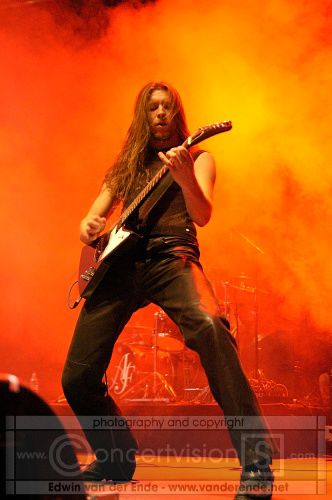 Tiamat


This band shouldn't need any introduction. I must say that I am very curious about them, because I saw them on Metalmania in Poland and it was the first show of the 'Prey-tour'. Now they're not promoting an album, so I hope that some old songs will be on the setlist. It's very crowded and I see some new faces in the front, people who came especially for the Swedish doommetal gods. When the band enters the stage (finally after a long break) it's dark. Slowly you see a single light that shines on frontman Johan. Those first seconds made me shiver: they create such a dark and emotional feeling which you can't escape. In my opinion it's sad that they're not this festival's headliner. The band who took Nightwish with them as support act now has to perform before them; they really deserve a bit more.
Music
The band is better than I ever thought they could be. It seems like they discovered a secret energy source, because they are so energetic. It sounds a bit weird together with such a dark and slow feeling, but it is. Johan is very honest in showing his emotions, but with his soft voice it's a great combination with the rougher guitar sound. Especially bass player Anders sounds good and his backing vocals give more emotion to the music. Tiamat proves with their great sound on stage that they're still this scene's number one. The sound engineer, who's also the tourmanager, did a great job. I never heard such a clear sound on a festival. When classics like "The Sleeping Beauty" were played everyone sings the words together with Johan.
Performance
This band knows how to show emotions and to put everything on a higher level. The lightshow is most of the time very dark, but when there's light they use soft colours like blue, pink and white, which makes the performance a bit mystical. Johan sings like there's no tomorrow; with his black gloves and with his bald head, he's really a impressive person. He just stands there and sing, so naked, and the people are really impressed by that. Anders also made a good impression with his basic actions on the bass. But it's the combination of both that makes the whole band feel honest. They prove that you don't need a big spectacle to have a good show.
Rating
Music: 8
Performance: 8
Sound: 8
Light: 7
Total: 8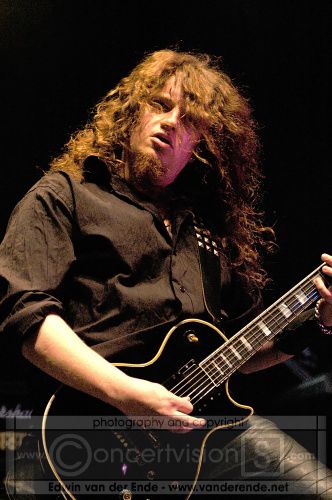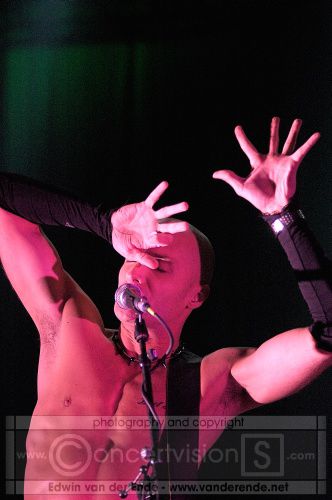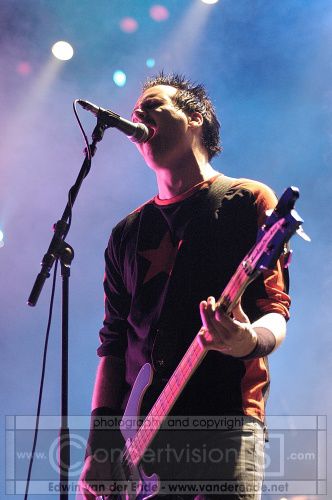 Apoptygma Berzerk


I only heard them backstage, but what I heard was very energetic and the sound quality was good. When there's one band which was important to a new generation of industrial it's them. They have a long history and were very strong in the '90 but it seems that they're back, more than ever. With the new record 'Unicorn' they've started a new era and I hope to see them on a summer festival this year.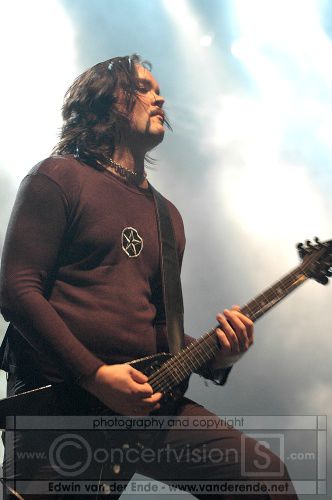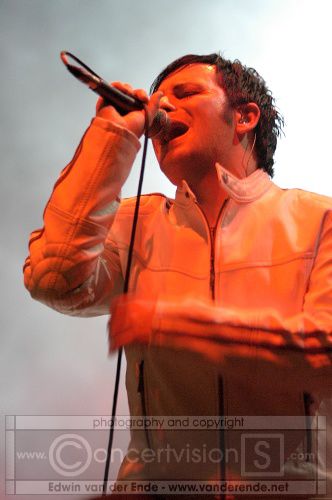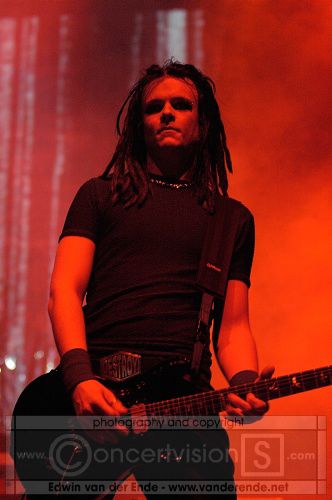 Oomph!

Because I had an interview I couldn't see OOMPH! I only heard a little part backstage and it sound like another powerful show was going on. The band always plays a good show, so I suppose they did this again today in Oberhausen. What I saw was that the frontman was running around and that the audience was screaming a lot. Shame though that I had to miss it.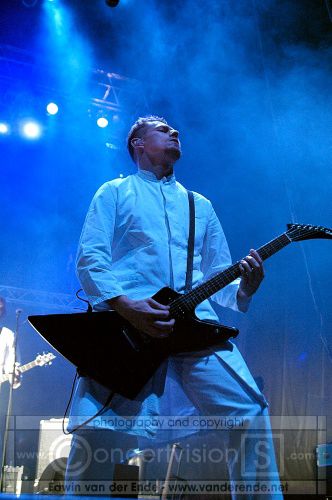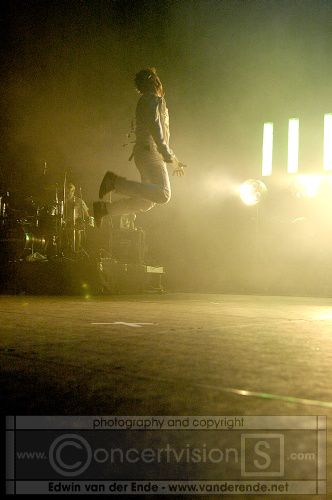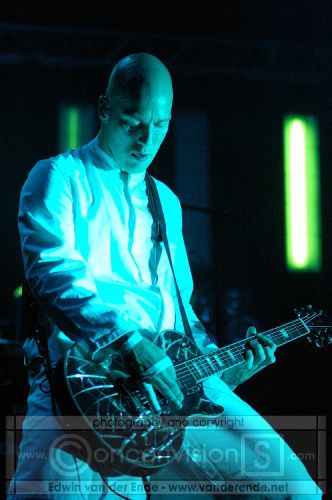 Nightwish


The band toured a lot this year and I must say that it's a bit emotional to have them back in this Arena. It was here that I saw them for the first time live on stage during the Century Child tour and I really expected a good show again. Maybe I am a bit spoiled but this time it wasn't as good as they can be.
Music
The band starts more than 15 minutes late, because Tarja wasn't that well. When the band enters the stage I see that the whole arena is totally full. They start with songs of the new record 'Once' like "Nemo" and "Ghost love score" but there's nothing special. The sound is good, but the same as on the record, well nothing to complain, but I expect some more power. After tree songs Tarja disapears off stage to change clothes and Marco sings a cover of Megadeth. Tuomas (keyboards) is that good as always and his parts sounds very clear, but still it's non-emotional, just like the automatic pilot was switched on. When Tarja is back in a new red outfit the energy comes back a bit. When drummer Jukka gives a good solo in the end I get a bit the old feeling back. He's the one who's most energetic tonight and has good interaction with the audience. The crowd in the front enjoys every second; for them it's really a good show, but to me it was only average.
Performance
The band is tired; they lost their energy a bit. Of course they give everything they have and even now the quality is very good, but the performance is not very natural. Tarja's voice is clear and I am really impressed by that that. Marco's vocals are very rough and both he and Tarja interact well with each other, but it's too static. The band always found it difficult to have interaction on stage and they've really grown into it, but now the fall back in the old ways: everybody does his own part and that's it. Again, still the quality it there but it's not really exiting to look at.
Rating
Music: 7
Performance: 6
Sound: 6
Light: 7
Total: 6.5