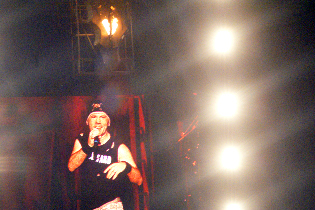 Wacken Open Air, Wacken, Schleswig-Holstein, Germany
5th- 7th August
Wacken Open Air Day 1: Alice Cooper, Mötley Crüe, Iron Maiden

To say that Wacken Open Air is a legend is an understatement. Go to any corner of the globe and ask a metal fan which is the greatest festival on earth and they're all likely to reply WACKEN. Starting way back in 1990 humbly enough with a small attendance to showcase German bands, SKYLINE has the honour of being the first band to ever grace the Wacken stage. How very different it is now with over 85,000 visitors and 70 bands spread across 4 massive sound stages. If you've never been, it's hard to imagine the sheer scale and lunacy of it, because not only is it large it's madly good fun as well, with people of every nationality imaginable, drinking and wearing silly costumes of incredible complexity. For three days I chased around the arenas watching a truly great array of bands and exhausting though it was it could hardly have been better.
Alice Cooper

It's always a high point of any festival to see ALICE COOPER, but for him to be the first act on sets the bench mark is set incredibly high for those that follow. As ever he was on awesome form, loving the audience as much as they loved him, starting out with the epic 'School's Out' and sliding straight into 'No more Mr nice guy'. It doesn't take long for an artist of this calibre to warm up an already receptive audience and with the whole field heaving with people all you could hear next was 'I'm Eighteen...' sung to almost biblical proportions by new and old fans alike. The setlist held some surprises notably 'Wicked young man', 'I never cry' and 'Killer' but it was also peppered with real gems, the high point of which was undoubtedly 'The Ballad of Dwight Fry' and 'Feed my Frankenstein' both good old join in forays into depravity.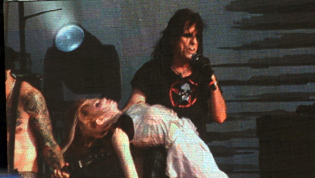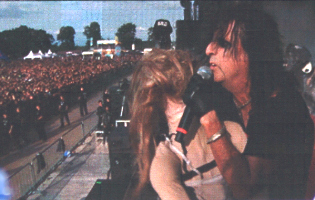 80's megahit 'Poison' was another high point as was the sheer visual spectacle of Alice's live set, with the ballerina, 'Cold Ethyl', straight jackets, evil nurses and other diverse distractions that make his set more like a sing along nightmare than a rock concert. At 62, he's thankfully not considering growing old gracefully anytime soon and if anything is improving his performance with age finishing his main set with the energetic 'Under my wheels' and encoring with the legendary 'Elected' to finally reprise 'School's Out' before quitting the stage to tumultuous applause and the howling appreciation of thousands of fans. Awesome!
http://www.myspace.com/officialalicecooper
/
http://www.alicecooper.com/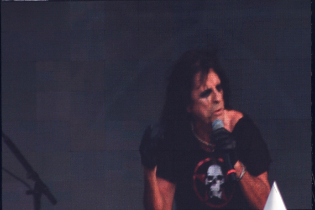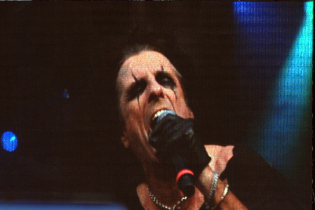 Setlist

01. School's Out (Part)
02. No More Mr. Nice Guy
03. I'm Eighteen
04. Wicked Young Man
05. Ballad Of Dwight Fry
06. Go To Hell
07. Guilty
08. Cold Ethyl
09. Poison
10. From The Inside
11. Nurse Rozetta
12. Be My Lover
13. Only Women Bleed
14. I Never Cry
15. Black Widow Jam
16. Vengeance Is Mine
17. Dirty Diamonds
18. Billion Dollar Babies
19. Killer
20. I Love The Dead
21. Feed My Frankenstein
22. Under My Wheels
---
23. Elected
24. School's Out
Rating

Music: 9
Performance: 10
Sound: 8
Light: - (daylight)
Total: 9.2 / 10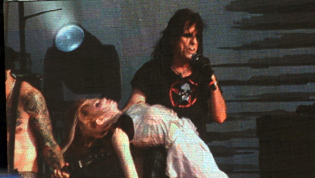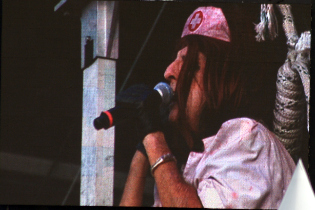 Mötley Crüe

Over to the Black stage half an hour later to hear MÖTLEY CRÜE and their very veteran retro hard rock from Los Angeles. Whilst not being a huge fan of early 80's American rock bands generally it has to be said that these guys were a real surprise, being energetic, loud and enthusiastically fun for their whole set. 'Kickstart my heart' kick started their set into a good solid programme with the high point being the fantastically named 'Don't go away mad, just go away'. Other honourable mentions have to go to 'Mutherfucker of the year' from their most recent album, 'Dr Feelgood' and their set finisher 'Girls, Girls, Girls'.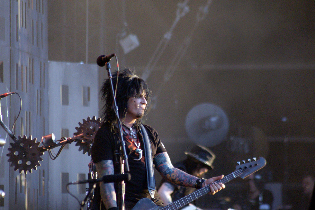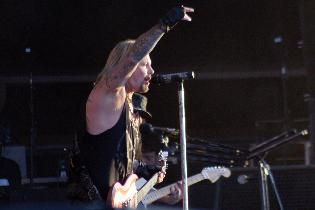 They're an acquired taste to be sure, being the epitome of what everyone thinks a rock band is, hard living tattooed bad lads with a taste for trouble, but I'm not sure I haven't acquired it as I left feeling as if I'd seen a show well worth the seeing.
http://www.myspace.com/motleycrue
/
http://www.motley.com/
Setlist

01. Kickstart My Heart
02. Wild Side
03. Shout At The Devil
04. Saints Of Los Angeles
05. Looks That Kill
06. Live Wire
07. Don't Go Away Mad (Just Go Away)
08. Same Ol' Situation (S.O.S.)
09. Mutherfucker of the Year
10. Ten Seconds to Love
11. Primal Scream
12. Dr. Feelgood
13. Girls, Girls, Girls
Rating

Music: 8
Performance: 9
Sound: 8
Light: - (daylight)
Total: 8.4 / 10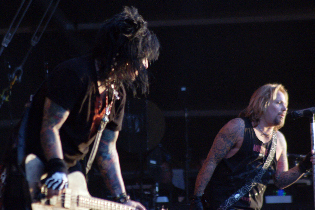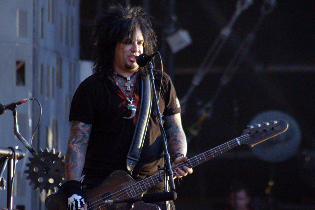 Iron Maiden

With just a fifteen minutes break we were back at the True Metal stage for legendary English rockers IRON MAIDEN now a full 35 years old as a band. With platinum albums all over the place these guys had a huge reputation to live up to - and they did. In amongst the setlist are all of their major hits and legendary songs including 'Fear of the dark', 'Iron Maiden' and 'Number of the Beast' along with their latest single 'El Dorado' from their soon to be released (August 16th 2010) album 'The Final Frontier'. Bruce Dickinson is, as ever, the consummate front man, complete with weird little woolly hat, but a huge stage presence which resounded around the massive Wacken stages with a great back up on guitar from Polish / English Jannick Gers.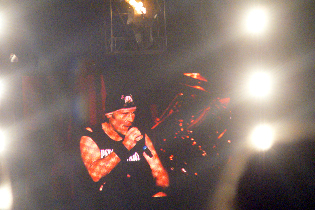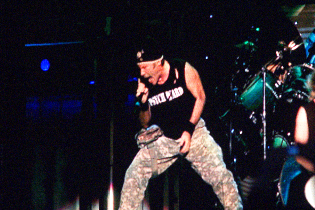 With 'Iron Maiden' finishing off their main set they continued, after being dragged back onstage by the howling audience, with a three song encore the highlight of which was 'Hallowed be thy name', a truly awesome track and a truly blistering performance.
http://www.ironmaiden.com/
/
http://www.myspace.com/ironmaiden
Setlist
1. The Wicker Man
2. Ghost Of The Navigator
3. Wrathchild
4. El Dorado
5. Dance Of Death
6. The Reincarnation Of Benjamin Breeg
7. These Colours Don't Run
8. Blood Brothers (Dedicated to Ronnie James Dio)
9. Wildest Dreams
10. No More Lies
11. Brave New World
12. Fear Of The Dark
13. Iron Maiden
---
14. The Number of the Beast
15. Hallowed Be Thy Name
16. Running Free
Rating

Music: 8
Performance: 9
Sound: 8
Light: 8
Total: 8.3 / 10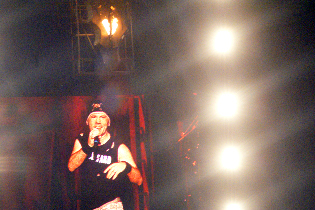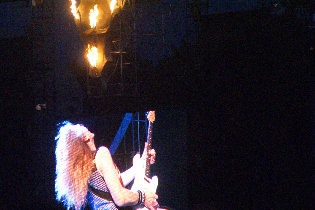 All pictures by Maddi Isaacs
Written by Maddi Isaacs and Alexandra Morris
{jos_sb_discuss:17}
See also (all categories):