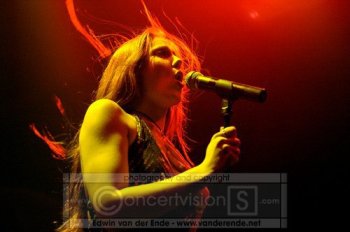 There will be another Metal Female Voices Fest in 2005. Metal Organisation invited some great gothmetal bands on stage. The festival will take place in Wieze (Belgium) at the Oktoberhallen on October 22nd 2005.
www.metalorganisation.be
The line-up is confirmed:
LACUNA COIL
(Italy)
EPICA
(The Netherlands)
AFTER FOREVER
(The Netherlands)
ELIS
(Liechestein)
LEAVES' EYES
(Norway / Germay)
SKEPTICAL MINDS
(Belgium)
MERCURY RAIN
(England)
MIDNATTSOL
(Norway)
LEGION OF HETERIA
(Mexico)
AUTUMN
(The Netherlands)
ASRAI
(The Netherlands)
DILUVIUM
(Serbia)
One other opening band will be announced soon as will the official press release.