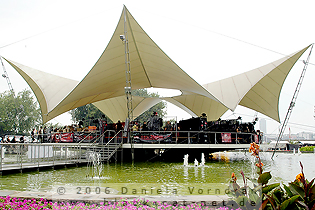 The third round for the Orkus Open Air is opened! The Amphi Festival 2007 will be held from 20th to 22nd July 2007 again at the Tanzbrunnen in Cologne. Advanced sales will start on 1st October 2006.
Very soon there will be news according the third Amphi Festival posted at
www.amphi-festival.de
. At the moment, on the same website there is a survey for all attendants of the festival which is asked to fill in. As a thank you there are some prices to win.
Source: Newsletter