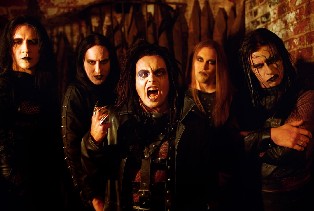 CRADLE OF FILTH are just touring together with DEATHSTARS - a very nice package. On 4th December, the band stops in Cologne. Here are the facts for the show:
CRADLE OF FILTH and DEATHSTARS
Live Music Hall, Cologne, Germany
Doors open at 19:00, start is at 20:00
Tickets: pre-sale are 27.50 EUR including fees.
more information at
www.schoneberg.de