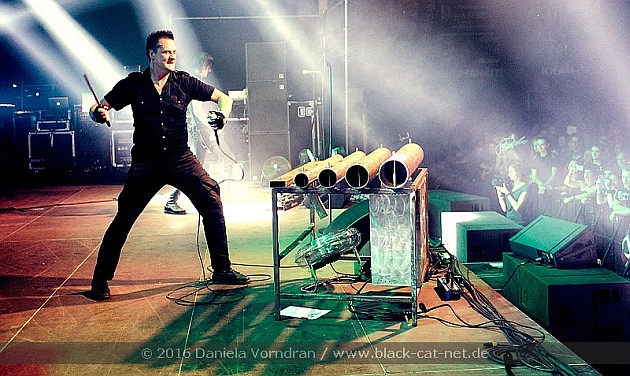 DIE KRUPPS
will be coming to our concert halls next April, and now the Industrial Pioneers have announced who will accompany them on their "V½" tour. First there is BARABAZ, the Bremen collective. Their lyrics are as rough as the asphalt of the streets at night and full of yearning. Second support is JOHNNY DEATHSHADOW. For several years now, the death squad has reduced the stages of the republic to dust with its mix of danceable grooves, hard guitars and earworm melodies.
The concerts will be presented by Rock Hard, Sonic Seducer, SCHALL and Reflections of Darkness:
14th April 2018 - Halberstadt - Kasematten Festival
26th April 2018 - Berlin - Kesselhaus*
27th April 2018 - Wiesbaden - Schlachthof*
28th April 2018 - Weissenhäuser Strand - Plage Noire Festival
29th April 2018 - Düsseldorf - Zakk
*with Support.
Get your tickets
HERE
. Tickets are also available via
Ticketmaster
, hotline +49 (0) 1806 - 853653 and at fkpscorpio.com.
Source: Press Release