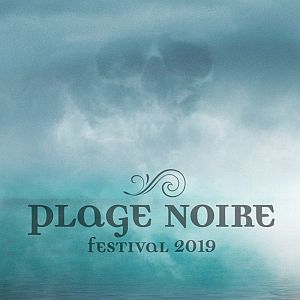 The festival is fully booked. From now on, only festival tickets without overnight stay are available in strictly limited amount. Just four weeks after the announcement of the first 13 artists for PLAGE NOIRE 2019, the festival can announce that all ticket contingents including two overnight stays at the Ferienpark Weissenhäuser Strand are fully booked.
The indoor comfort festival for supporters of the black scene will take place on the 3rd and 4th of May next year at Ferienpark Weissenhäuser Strand. In total, more than 25 bands will perform on three stages. In addition, visitors can look forward to an extensive and detailed program with readings, parties, autograph sessions, fashion walks, make-up sessions and artful productions.
So far, for the second edition of PLAGE NOIRE scene sizes like EISBRECHER, PROJECT PITCHFORK, FRONT LINE ASSEMBLY, HOCICO, TANZWUT, ZERAPHINE, ROTERSAND, LACRIMAS PROFUNDERE and others have been confirmed. There will be more news about the program shortly.
If you do not want to miss PLAGE NOIRE 2019, you have the possibility to order on www.plagenoire.de remaining tickets without overnight stay. The tickets are valid for both festival days, cost € 129 incl. pre-sale fees and are strictly limited. As soon as the running order is published in the course of the next band announcement, there will probably be a few day tickets without overnight accommodation.
By the way: On Thursday evening there will be a warm-up party. So if you already have tickets with an overnight stay and would rather travel one night or spend a night at the Weissenhäuser Strand, you can easily book via the hotline nights: +49 (0) 1806/006660 (14 ct / min from the German landline - mobile max 0, 42 € / min.). Possible remaining quotas with overnight stay can only be booked by telephone via the same hotline.
Source: Newsletter