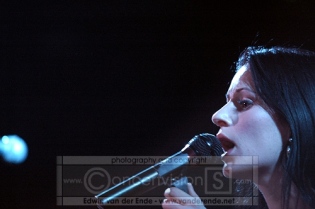 Sunday 29th of April
A HEAVY AFTERNOON BY THE ELECTRIC CO.
Autumn, Xystus, Emergency Gate [DE], Wackmobil, Cantara
14:00 u | 14:30 u | € 8,-
Time for a heavy day of new metal talent in Tivoli de Helling in Utrecht! Autumn has just finished their new album 'My New Time' and Xystus is climbing up the Dutch metal ladder, they have even toured internationally with bands such as Epica and Autumn. If you would like to go to this Heavy Afternoon at Tivoli de Helling, email us as soon as possible because the first three who email us will receive 2 free tickets!
Email to:
This email address is being protected from spambots. You need JavaScript enabled to view it.
before 5 o 'clock on the 28th of April!