The famous Denmark festival comes with a lot of new names for the line-up.
The festivals always has always a big diversity of bands.
Some of the 'metal' bands who are confirmed:
Green Day
Enslaved
Isis
Audioslave
Not yet confirmed on the website of Roskilde, but the band couldn't wait: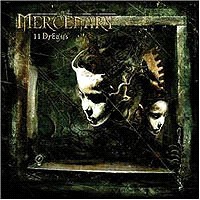 MERCENARY has announced that they will be performing at this year's Roskilde Festival, one of the biggest festivals in Europe which takes place from June 30th to July 3rd in Denmark. The band will be playing on the Odeon stage, with more information set to follow later. Other metal acts this year include BLACK SABBATH, ISIS, THE HAUNTED and more.
More information you can find on:
www.roskilde-festival.dk