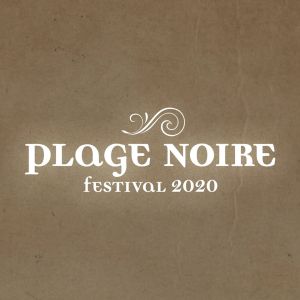 While the Indoor-Gothic Festival PLAGE NOIRE 2019 was still in full swing, the highly successful pre-sale for the follow-up edition, which will take place on 24 and 25 April 2020 in the holiday and leisure park Weissenhäuser Strand, started. For example, almost all tickets including two nights have been sold at the moment, although it has not yet been announced which music acts are expected on the Baltic Sea. Now the first eleven names are fixed and should ensure that the remaining card contingent will quickly find its buyers.
The first band wave is headed by none other than the Belgian EBM pioneer FRONT 242, who will make the blood of the guests boiling with their steel-hard beats. An unmistakable blend of Metal, Gothic and Industrial is presented by the English quintet FIELDS OF THE NEPHILIM. Guests can also look forward to a pompous spectacle of the art of playing with the Medieval band SCHANDMAUL as well as to the musical character head JOACHIM WITT and his extremely multi-faceted songs.
Dark and brute is the motto for DIARY OF DREAMS as well as for [: SITD:]. The American electro-luminary Tom Shear aka ASSEMBLAGE 23, the Neue Deutsche Härte band STAHLMANN, the midwives of the New German Death Art DAS ICH, the Electro-soldiers FUNKER VOGT and the Future Pop band MELOTRON complete the first band-announcement.
In the coming weeks, the line-up of the comfort festival on the Baltic Sea beach will be supplemented by numerous other music acts and a scene-compatible supporting program with parties, readings, fashion and styling as well as other specials. At the current time, a few tickets including two nights in an apartment, bungalow or hotel are available on www.plagenoire.de. Those who do not want to miss the festival should not wait too long to book.
The current program in overview:
FRONT 242 | FIELDS OF THE NEPHILIM | SCHANDMAUL | JOACHIM WITT | DIARY OF DREAMS | [:SITD:] | ASSEMBLAGE 23 | STAHLMANN | DAS ICH | FUNKER VOGT | MELOTRON and many more
Source: Press Release