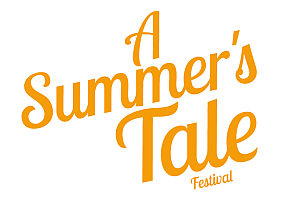 A few days ago, the fifth edition of the A Summer's Tale took place in Luhmühlen and presented stars like ZAZ, SUEDE, ELBOW and other musical highlights as well as a wide-ranged, cultural programme. 13,000 visitors enjoyed summerly and versatile days at the Lüneburg Heath. Since its premiere in 2015, A Summer's Tale developed to a fixed cultural institution of the Lüneburg Heath. In 2020, despite its success, the festival will take a break, as the organizer FKP Scorpio announces right now.
Folkert Koopmans, CEO of FKP Scorpio, explains, what led to this decision: "The A Summer's Tale is our heart project, which we created at this location with lot of attention to details. We feel very comfortable in Luhmühlen, and we want to provide our guests this high-quality festival experience on a long-term basis. But there are developments right now that confront us with changed official requirements, which won't make it possible any longer to carry out the festival at the current location and at the current level. For a long-term clarification of the situation, we decided to take a break for one year. That means: we also have time to develop the A Summer's Tale further in the sense of our guests. A Summer's Tale remains a fixed part of the festival landscape. The sixth edition will take place from July 22 – 25, 2021."
Since the festival premiere in 2015, numerous internationally well-known music acts like PATTI SMITH, ZAZ, TORI AMOS, DAMIEN RICE, GARBAGE, NOEL GALLAGHER'S HIGH FLYING BIRDS, AMY MACDONALD, PIXIES, PJ HARVEY, FRANZ FERDINAND, FEIST, and many more thrilled the audience at the A Summer's Tale. For its special concept, which is a mixture of short vacation and culture festival for all generations, the festival was awarded several times. For the future, the organizer has no intention to leave behind that successful concept.
Source: Press Release / www.asummerstale.de