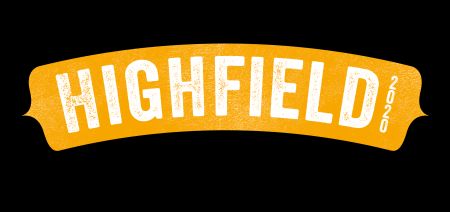 With DEICHKIND and BEATSTEAKS, the Highfield Festival organisers confirm two big names, which influenced the German music scene each in their own special way. Sure, the two do not come alone, up to now there are 21 acts confirmed to be part of the festival at the Störmthaler See in Großpösna in the time from August 14 - 16, 2020.
Since more than 20 years, DEICHKIND are successful and fixed part of our pop culture. Once again, the band from Hamburg acts as Trojan Horse for subversive social criticism, especially with their latest chart success 'Wer sagt denn das?' Their work stands for escalation and party, but also for lyrics and staging with depth. It's up to the fans, which side of the tetrahedron is visible. Regarding the festival at the Störmthaler See, one thing is for sure: DEICHKIND will escalate to make the audience forget about tomorrow.
It's no coincidence, that the latest BEATSTEAKS album 'Yours' includes a collaboration with DEICHKIND. They know and value each other despite their different musical ways, and the success proves them right - their last three albums reached the top position of the German charts. The BEATSTEAKS are part of the music business since 1995, and the latest album comes along with loads of Rock, Punk, Pop, and Groove. Anything seems possible for them, and the big party at the Highfield, which is one of two festival shows in Germany, is unavoidable.
Packed with their guitars, the song poets of WANDA from Austria and the Indie Pop newcomers of GIANT ROOKS will join the festival. Further, there will be the songwriter CLUESO, the shooting stars LEONIDEN, and the newcomers BLOND from Chemnitz. Harder riffs are played by the Grammy nominees BRING ME THE HORIZON, the Metalcore formation CALLEJON, and the Californian Rock super group FEVER 333. For all the fans of Punk, FRITTENBUDE, BETONTOD, TURBOSTAAT, and ZEBRAHEAD will make your hearts beat faster! KONTRA K, SIDO, and RIN, all guarantees for peaking the charts, combine good lyrics with thrilling beats. Next in the very successful line is KRAFTKLUB legend KUMMER, JUJU, FERDINAND and LEFT BOY, and NURA. Further acts will be announced soon. For more information and tickets, visit highfield.de.
Confirmed so far: Deichkind | Beatsteaks | Bring Me The Horizon | Kontra K | Clueso | Sido | RIN | Wanda | Kummer | Giant Rooks | Leoniden | Juju | Ferdinand and Left Boy | Nura | Frittenbude | Callejon | Fever 333 | Betontod | Turbostaat | Zebrahead | Blond
Currently, Highfield Festival tickets (August 14 - 16, 2020) are available for EUR 139.00 inclusive pre-sale fee online via highfield.de or by phone at +49 (0) 1806 -853 555 (20 cents/land-line call, mobile max. 60 cents/call).
Source: Press Release